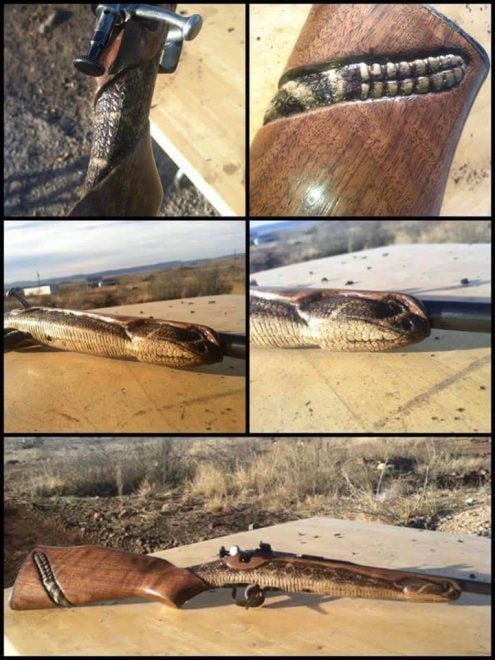 What can I say about this? It's a pretty dang cool rifle stock, carved and painted to resemble a rattlesnake. I ran across this image on Facebook and don't know much about it, but I think this buzztail is attractive and well-done.
What do you think? Would you tote a rifle like this one? Or would you proudly display it–or hide it in a corner so nobody sees that you own a novelty gun?
Personally, I don't think I'd be comfortable holding that foreend. This critter looks a little too realistic.