The Glock Generations: A Quick Look at the Glock Family of Pistols
Dr. John Woods 08.08.16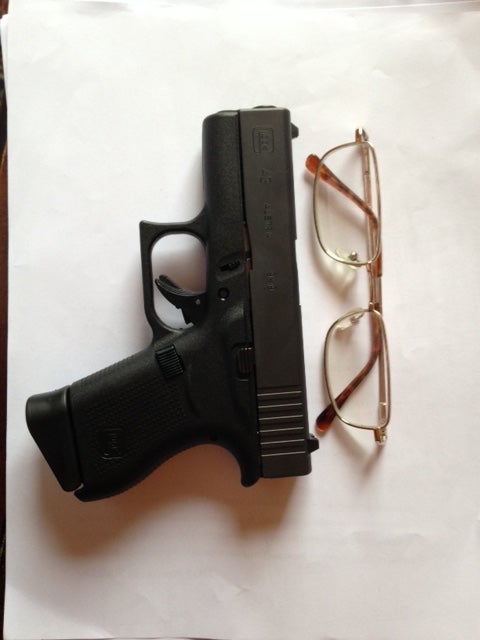 After several years of working with the Glock Pro guys at gun shows installing sights, triggers, and accessories on Glock pistols, I grew to have an appreciation for the Austrian pistol. Personally, I still do not like them, but there is no denying the success of the pistol design and its widespread use. Glock is still probably the most chosen handgun for law enforcement for many reasons.
Even so, the design is not perfect, and even Glock recognizes that features and specifications needed to be changed or upgraded from time to time. Mostly that is driven by their customer base of military contracts first, then law enforcement contracts second. The public, commercial use of Glock pistols has never really been a high priority for the company. Image that.
Hence the reason for now four different "generations" of Glock pistols. Generations being defined by the company as model specification changes, design alternations, upgrades, etcetera.
The present iteration of the Glock is the "Gen 4" models. But, ironically, the factory is still turning out Gen-3 versions and this generation of Glock pistols is still selling roughly one-third of the total production. Why is that?
First, look at the changes they made to the Gen-3 to make the Gen-4. The most noticeable change came with the slight downsize of the frame and the smaller grip. This was to accommodate law enforcement personnel that found the Gen-3 harder to hold onto. Added to this change came the interchangeable backstraps that could help fit more shooters. The grip surface stippling was also made more aggressive with a tiny field of gripping dots.
The "soft" plastic frame of the Gen-3 was made harder so the Gen-4 could accommodate tactical lights without the frame flexing too much, especially with the .40 S&W models. The recoil springs were also altered to handle the .40. Ironic now given the fact that many LE outfits are trading in the .40s for 9mm guns.
The magazine release button was made larger. Some like this, but many Glock shooters do not. They prefer the Gen-3 magazine release, which is more extended.
Some Glock shooters have some aspects of the Gen-3 that they wish had been improved on the Gen-4 but were not. Tops on this list is the trigger pull and the sights. Maybe these items will be attended to when or if ever a Gen-5 model comes out.