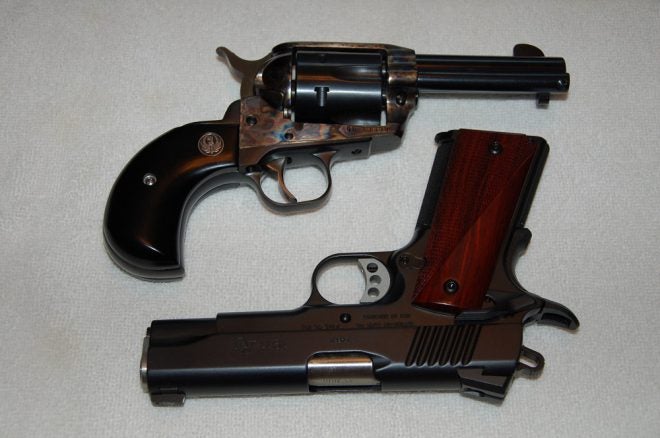 Sometimes preppers don't even follow their own advice. Guilty as charged. Try as we might, most preppers and survivalists tend to be acquirers of the first order. We want the best of everything, every gadget, every tool, and everything else to ease the burden that might be thrust upon us during the next SHTF.
They don't call me the Gadget Man at bug out camp for nothing. You may remember episodes on the old western series Gunsmoke when the old man pulled his supply wagon into town. You could hear it coming for miles. Pots, pans, tools, and everything else were hanging by hooks and banging around wildly, announcing his arrival. It was like a rolling department store back in those days. Well, that is me when I arrive in camp.
Because a big part of my writing job is reviewing a wide variety of outdoor products in the field, I always have some new stuff for the gang to check out. Their use and feedback is important in the process of product evaluations, too. Much of that I pass on to All Outdoor readers trying to offer realistic tests of products any prepper, hunter, or outdoors person might be interested in.
Admittedly, in the process I end up packing a lot of extra stuff in the truck even on short weekend hunting trips. Sometimes the hunting gets in the way of the product evaluations and vice versa. The lesson to be learned is to ferret through all the gear to find out what works and is of value to keep and use. There is some really fine stuff out there for preppers as well as a lot of junk.
Being raised as a kid in Missouri by an Air Force military man, one of the first principles I was taught was the rule of redundancy. If a tool or supply item is highly critical, then have a backup or several of them. But, in that process narrow the choices to just an item that really works well and gets the job done. There is no reason to have five pairs of cowboy boots if you get the point. But one or two pairs may be worth their weight in gold.
Transfer this line of thinking to your prepper supplies, gear, and equipment. Keep it simple. Less is more.