Survival Trapping: Primitive Paiute Deadfall Trap
Russ Chastain 08.12.16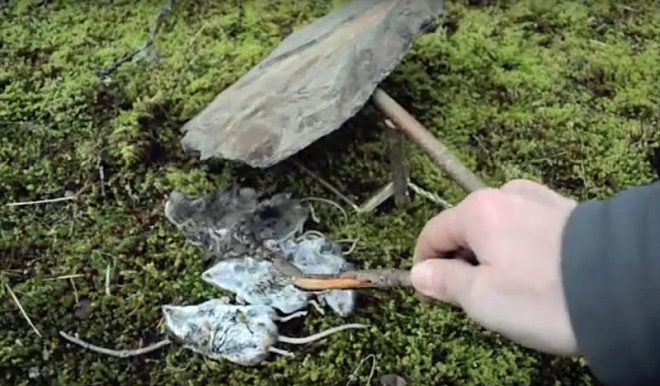 The video below shows us how to make a primitive trap to kill mice and rats. Heck, the guy didn't even use a knife. He just flaked off a sharp hunk of flint and went to work.
The idea is simple: Prop up a flat rock of appropriate size for your quarry. In this case, he was after mice and rats. I'm sure this same method would work for larger critters too.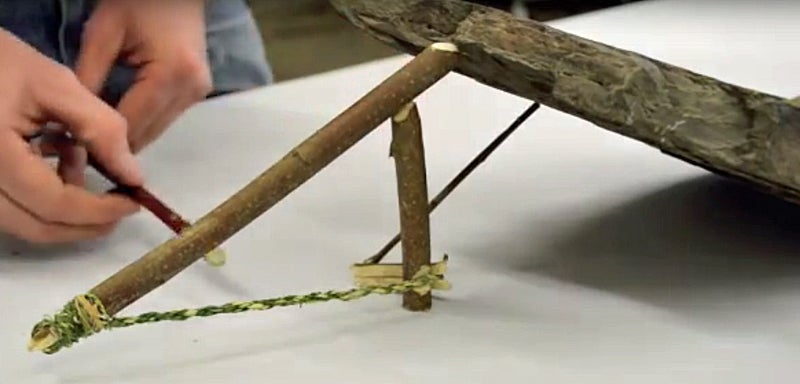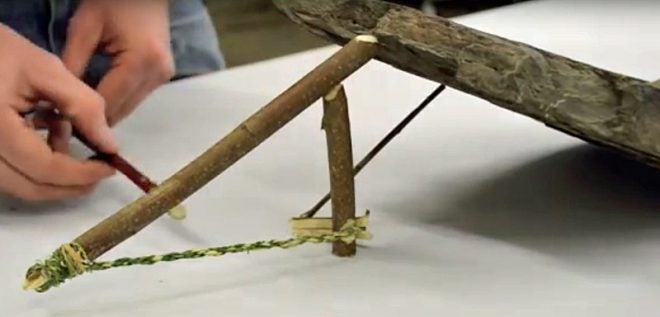 With a simple system of four sticks and some cordage to hold up the rock and trigger it to fall, you too can create mouse pancakes!