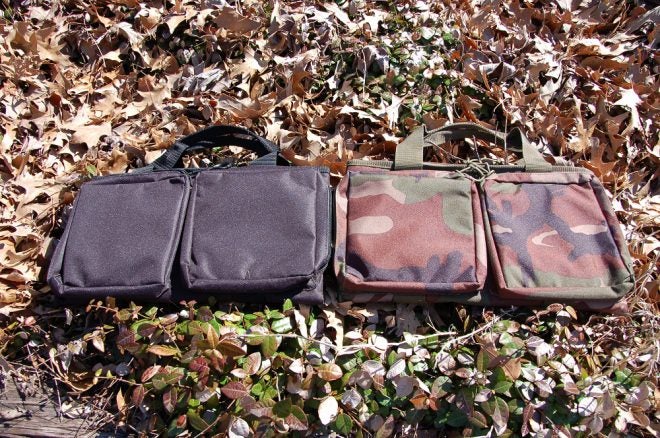 The guy next to me at the pistol range chunked his handgun up on the table like a bag of rocks. It might just as well have been a bag of rocks. His "pistol case" was an old cotton bank cash bag with a drawstring top. Now, what kind of decent protection would a bag like that provide for a pistol? Can you spell, n-o-n-e?
I cringe when I see people treat their firearms that way. Guns are expensive and ever-increasingly more difficult to obtain between supply issues, permits in some states, and escalating prices. Why someone would not invest in a good gun case regardless of the type of firearm is beyond me. Even a cheap, rag gun deserves some protection from the elements if it is ultimately intended to protect and serve.
Luckily there are many high quality pistol cases on the market, and MidwayUSA has a new one. This case is their Tactical Pistol Case. Forget the "tactical" part as that is just some marketing hype. This gun case can stand completely on its own in terms of providing a safe and sound home for a handgun, either pistol or revolver type.
The Tactical Pistol Case has a PVC coated outer shell and measures 15-inches long and 8.5 inches high. The bag itself empty only weighs 13 ounces. It carries by two wrapped handles that are easy grab in a rush. The bag closes via heavy duty zippers with finger loop grab pulls.
The front of the bag has seven pistol magazine pouches sewn on with a fold over security flap that seals down with hook and loop material. This keeps out dirt, dust, debris, and junk that can foul loaded magazines. These magazine pouches are large and deep enough to handle single or double stack mags.
Two exterior pockets on the back of the case can hold a cleaning kit, shooting glasses, ear plugs, and extra ammo. The inside of the case can handle pistols or revolvers with barrels up to 7-inches in length. The case is foam padded to protect the gun from rough handling.
This Tactical Pistol Case is intended for transporting in a vehicle or field carry such as to the shooting range, but not for long term storage use. The case comes in eight different colors and retails for $19.99, but is often on sale at Midway.