Outdoor Vacation Hot Spot: Keys Deer National Wildlife Refuge
Bob McNally 08.16.16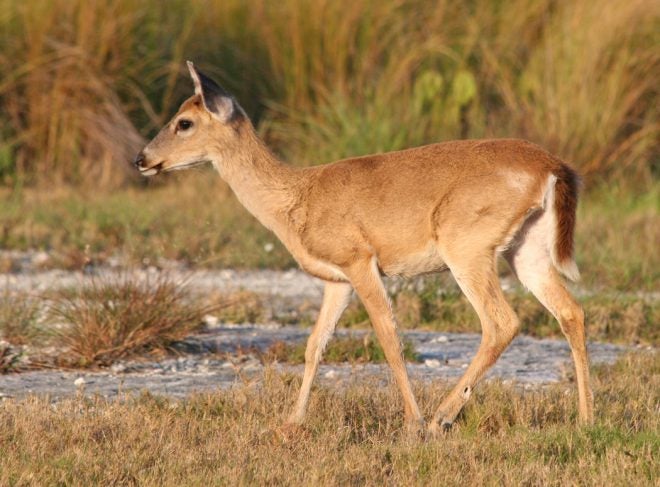 The Key deer is the smallest of about 50 subspecies of white-tailed deer, with an adult buck weighing only 55 to 75 pounds and standing about 2 feet at the shoulder.
They're about the size of a German shorthaired pointer, and only inhabit the lower Florida Keys. The refuge is on Big Pine Key south of Marathon, where Key deer are extremely abundant and roam in and out of the refuge into residential areas without fear of man because they're protected by law.
In 1951 there were only 25 Key deer. Today about 1,000 live in the wild, and they are fun to observe. They feed in tiny yards and flower gardens beside private homes and graze on weeds and browse along roadsides just off Florida A1A.
We easily found lots of good bucks simply strolling along residential lanes in late afternoon within a stone's throw of boat ramps and margarita joints. They all were in velvet as their 8- and 10-point racks are still growing to diminutive perfection.