Breaking: Leaked Photos of Brand-New Glock 17M Duty Pistol
Russ Chastain 08.17.16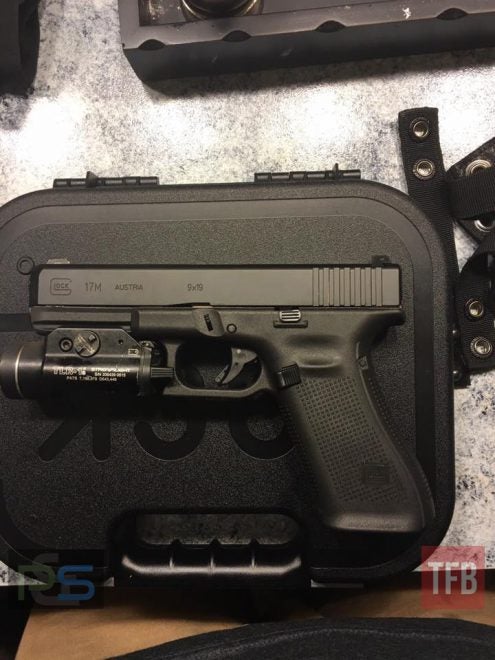 Our friends over at TFB have posted a photo, believed to be the real deal, of the brand-new Glock 17M duty pistol.
It appears that someone finally got their new Glock 17M duty gun in from Glock! I am inclined to believe that it is a genuine photo because our source is an officer with the Indianapolis Metro Police Department, one of the first agencies to receive the new guns. The officer that this 17M belongs to is one of the first to get the new Glock, there is no new information at this time and it appears that many of the rumors have been confirmed. Glock has not released any information as of yet…
This looks to be a Gen 4 pistol, so Glock theorists who expect to see Gen 5 Glocks at the SHOT Show in early 2017 might be right. And it looks as if the mag well is flared for fast reloads; this is a useful feature in a gunfight, but the grapevine apparently claimed that Glock HQ wasn't fond of adding it.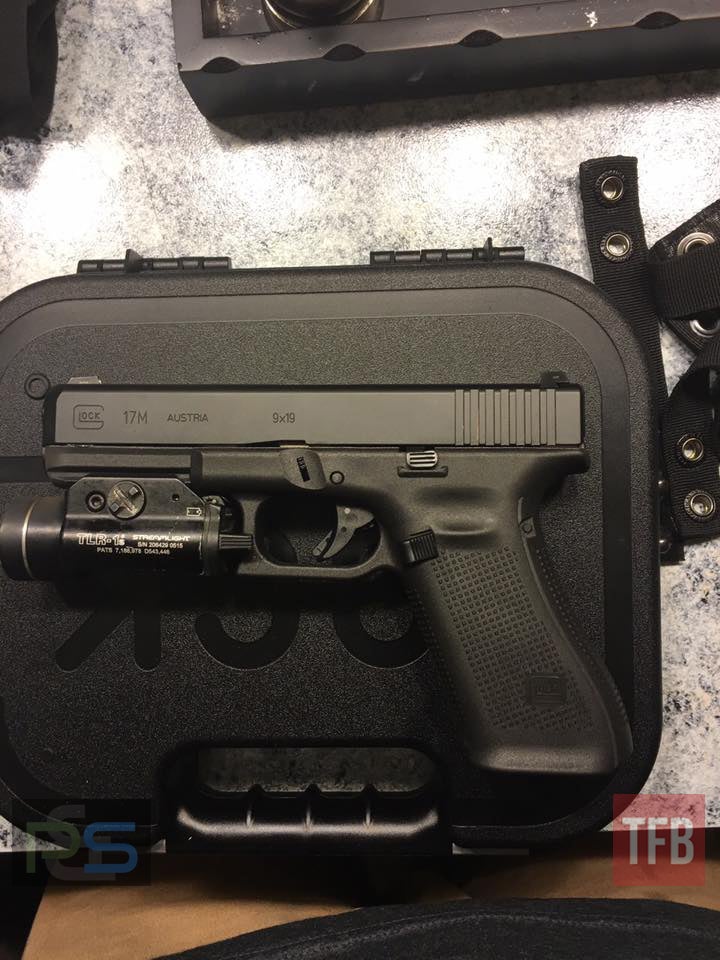 Some more info from the TFB post:
"The list below was leaked by an officer attending Glock 17M/19M training. It appears that he hit the nail on the head."
A new tougher finish
Changes in the rifling
Longer recoil spring assembly
Reinforced forward notch for the recoil spring assembly
A smoother trigger similar to the G42/43
Flared magwell
No finger grooves
Changes in the safety plunger
Ambidextrous slide release
Magazines have an extended front lip
Magazine well cutout
Here are some more photos. Enjoy, Glock lovers!