Review: L.A.G. Tactical "The Defender" VP90 Holster
Major Pandemic 08.22.16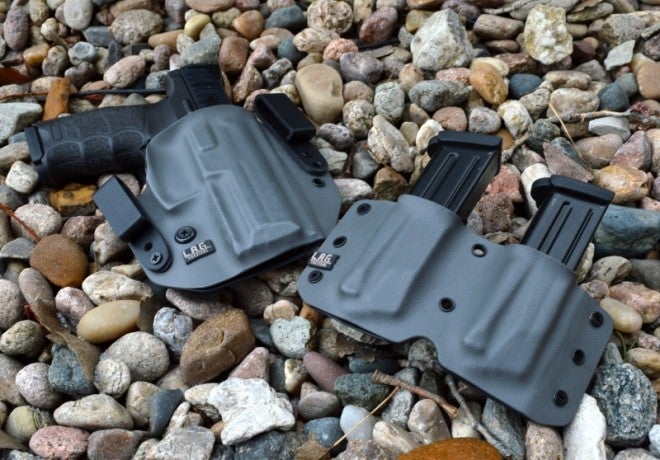 Back when my H&K VP90 arrived, I realized that this great gun needed a great holster. The problem was that no one had a holster available for it. Then a friend mentioned L.A.G. Tactical, and I was excited to learn that L.A.G. could take my VP90 and create a wonderful holster in their Defender IWB/OWB design. I jumped at the chance (especially considering the $70 price), because how are you going to train with a pistol unless you have a holster?
L.A.G. Tactical products are priced competitively, but what makes them stand out from other Kydex sheaths is their quality and customization options.
Fit, Finish, Feel, Features, and Functions
I have owned, used, and handled many Kydex sheaths over the last decade. Kydex is Kydex, so it really comes down to the quality of the forming, the finish, and the hardware. I've tried some Kydex holsters that were rough and almost amateurish in quality. Some were downright horrible. L.A.G. Tactical is on the other end of the spectrum, offering quality manufacturing as well as a level of customization I haven't seen from any other Kydex holster manufacturer.
I chose L.A.G.'s Defender model for my H&K VP90. The innovative Defender is L.A.G. Tactical's most popular design due to its flexibility; you can swap between IWB or OWB (inside or outside of waistband) configurations.
Beyond heavy coat weather, I rarely carry an OWB holster, but OWBs are often used during training and competition. From a simple economy perspective, it makes a heck of a lot of sense to have one good convertible holster instead of wasting money on another $70 holster.
L.A.G. Tactical includes both types of belt loops for IWB and OWB, so you just need to unscrew one set of belt loops and install the other set on the other side of the holster.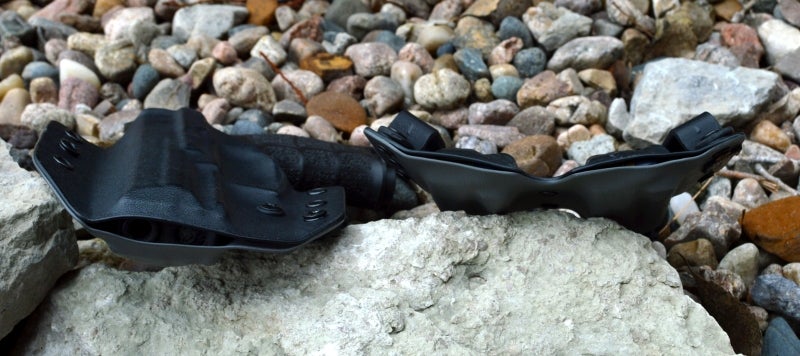 Beyond the options of gun model, holster position (left or right hip position), front Kydex color, and back Kydex color, L.A.G. also asks other questions to further customize the setup to suit you, such as magazine release position, firearm carry angle, belt size, primary use, waist size, and whether the shooter is male or female.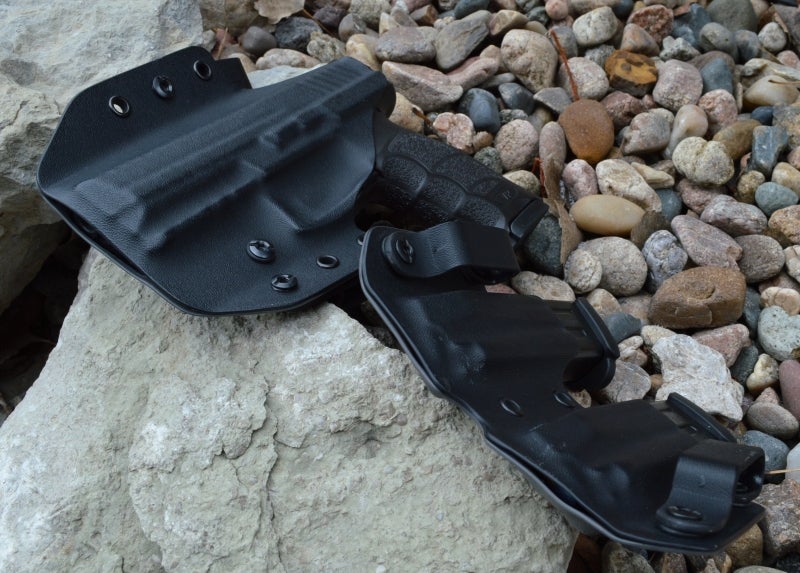 All this data results in a really well-fitting holster. In fact, my L.A.G. Defender is the single most comfortable Kydex holster I have owned, and it even edges out many of my leather holsters. (My ugly CrossBreed holster still holds the top spot for comfort, but the CrossBreed does not offer the flexibility of the L.A.G. Defender design.)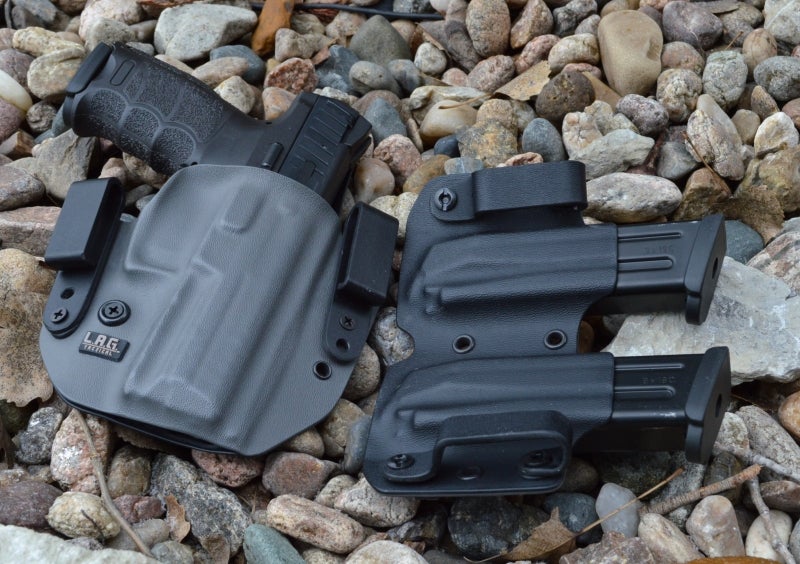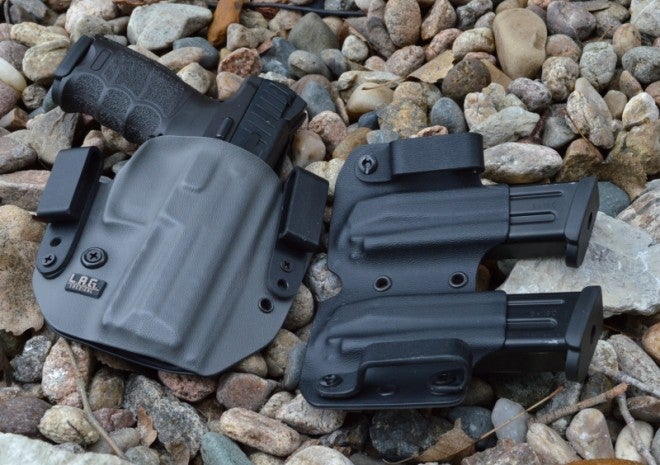 I am very happy with the overall comfort of the Defender and the quality is top notch. Edges are wonderfully buffed so they don't catch on anything or dig into my flesh like so many other Kydex designs. These folks have clearly put a lot of attention into the comfort of the holster.
Even after all the customization options during the ordering process, the shooter can still move the belt positioning up or down. Grip force can also be adjusted by the user with a screw instead of a heat gun.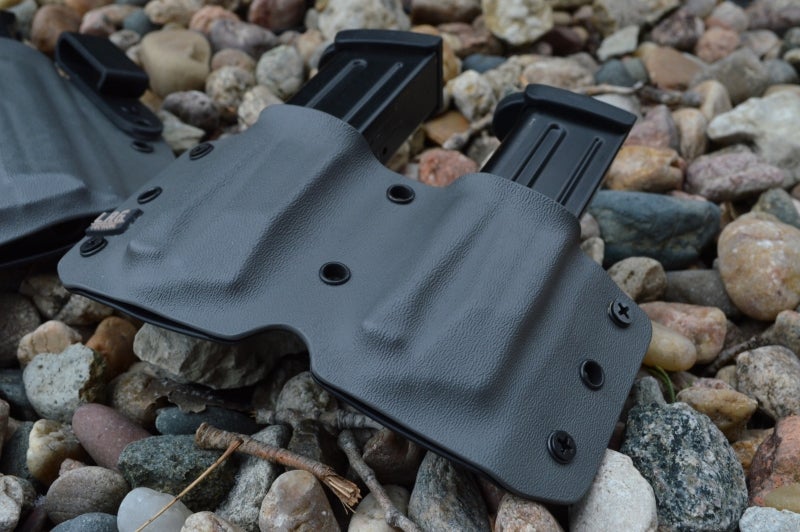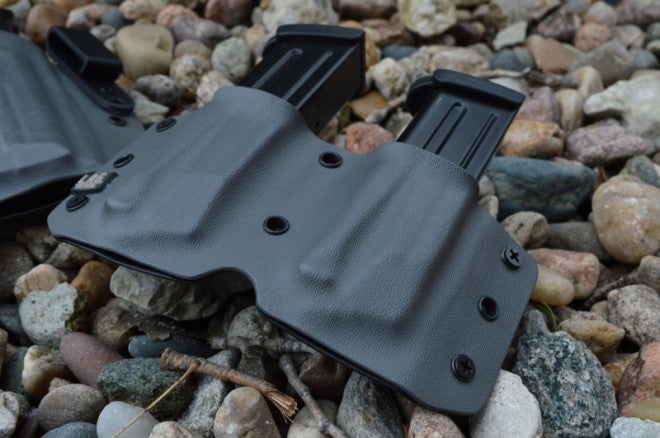 Equal in quality is the Double Mag carrier. I doubt many people are regularly carrying two extra magazines for their CC firearms, but I know for me there are times when it seems prudent. With the body-hugging design of the L.A.G. Carrier, an untucked t-shirt is all that is required to provide coverage.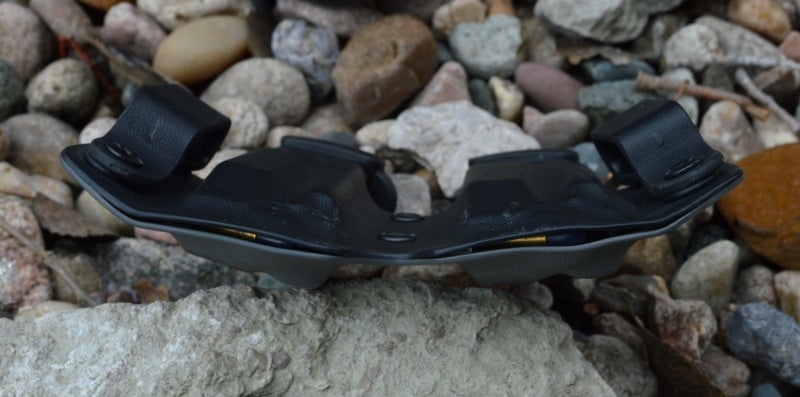 When it comes to training, range time, and competitions, a double mag carrier is often convenient if not required. There are cheapo carriers out there, but I decided it would be nice to have a complete setup for my VP90 that covered all the bases, so I opted for L.A.G.'s version. Like the holster, the mag carrier also asks for customization options, including which way you want the magazines to face, grip force, hip side, waist size, belt width, carry position, and individual color choices for the back and front materials. The result is the single most comfortable magazine carrier I have ever owned.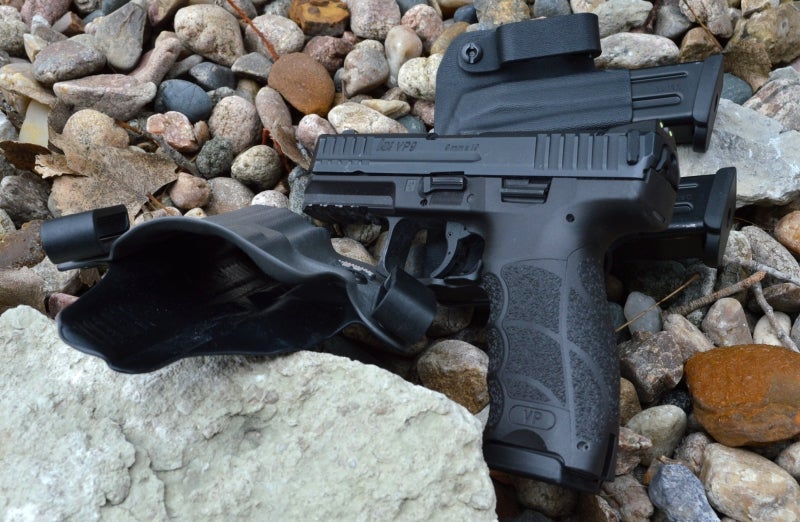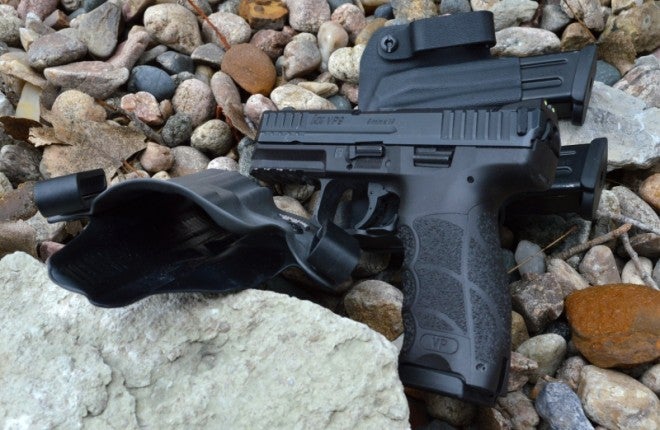 Now to looks. Honestly. I am at the point in life where I have seen enough enough black holsters and believe the world needs another color option. So I chose grey for the outside color on the Defender and Double Magazine carrier, and black for the inside color. The result was a nice contrast of color, which doesn't necessarily scream, "Hey I have a holster here!" if my shirt slides up a bit while carrying.
Final Thoughts
Both the L.A.G. Tactical Defender holster and Double Magazine Carrier are amazingly comfortable. The major reason for this comfort is that each carrier and holster is contoured to your body shape versus assuming everyone is the same size.
Prices are competitive at $70 for the convertible IWB/OWB Defender holster and $45 for a Double Mag Carrier. Add in the premium quality of these holsters and it's my opinion that L.A.G. Tactical is one of the best values in top-end Kydex holsters. I can't recommend these holsters enough.
Manufacturer Specs
The Defender — IWB/OWB — My Selections
Gun Model: H&K VP9
Holster Position: Right Hip (3:30 — 5 o'clock)
Righty or Lefty: Righty
Mag Release: Standard (left side of gun)
Angle of firearm: Slight Angle 10°
Belt Size: 1.5″
Primary Use: Inside the waistband
Waist Size: Used to dimensionally mold the holster to your body shape.
Male, Female: Male
How did you hear about us? Other
Front Color: Dark Grey
Back Color: Black
Price: $70.00
-Lightweight, durable kydex
-Includes a set of inside and outside the waistband belt loops
-Adjustable retention
-Compatible with our M.O.L.L.E. backplate for a wide variety of carry options
Double Pistol Mag Carrier – My Selections
Mag type: H&K P30
Carrier Position: Left Hip (7 – 10 o'clock)
Round orientation: Choose Rounds facing forwards or backwards
Your waist size: Used to dimensionally mold the holster to your body shape.
Belt width: 1.5″
How tightly should the carrier grip the magazine? Standard (secure – easy draw)
Front Color: Dark Grey
Back Color: Black
Price: $45.00