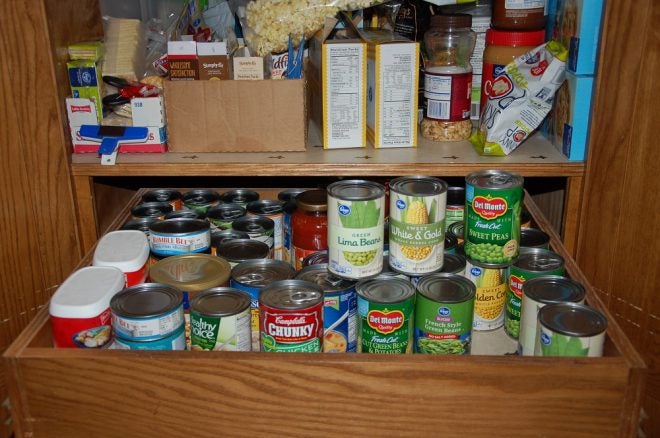 Preppers will often include in their plans an option for a secondary bug out location and sometimes an intermediary supply stop. The concept here is to have an escape plan for getting out of a populated area and into an isolated dwelling to sit out the SHTF event.
To have such a bug-out site set up properly requires considerable extra planning for what could easily become a rather lengthy stay. The critical issue is knowing just how long to prepare for a hideout at another location. It might only take a few days for recovery, or it could easily be months or longer. Priority one is planning for enough water and food.
Ideally the water situation would be solved with a well or permanent water source at the bug out site. Perhaps the public water source would be active, but take some extra containers of water just in case. Fully test out the water system before any SHTF might hit.
The next priority is food. You will need to build and fully stock a bug out pantry well in advance. There is no way you could carry a month's supply of food with you on the bug out. Think first that electric power may not be available, and even a gasoline generator is of limited utility. Don't rely on the idea of having fresh foods, meat, or vegetables. That may be unrealistic.
Plan also for methods to cook your food without electricity. Propane gas stoves, grills, or other fuel cooking devices need to be considered. Lay in a stock, too, of propane, charcoal, or even wood if it comes to that. Nearly everything that needs to be cooked will need water, a heating source, and utensils.
So, think canned goods of all kinds. Plan for two or three meals a day. Consider foods high in proteins with a mix of carbohydrates for energy. Canned meats, vegetables, and pasta items are good. Buy as many easy pull tab cans as possible or have a manual can opener. Some foil pack dinners work but require water. Stock up enough for at least a month, two if you can afford it, and have a safe storage space.
A prolonged SHTF bug-out can be trying. Build your stocks now and you'll be ready to withstand a bug-out in relative comfort.