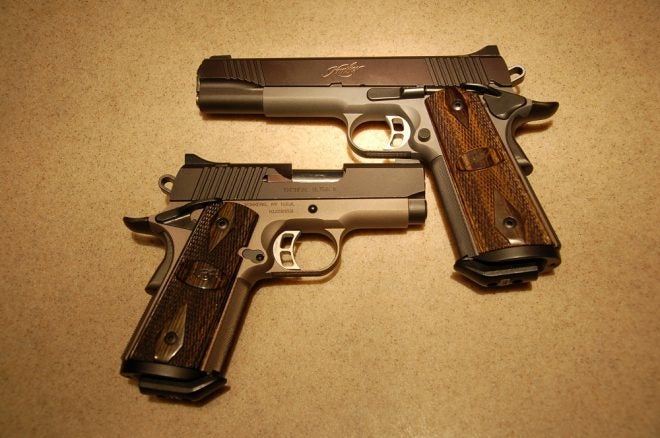 While ambidextrous controls on various models of popular firearms are certainly not necessary, they can be a nice feature. They can also bail you out of a bad situation should your strong side arm or hand be taken out of play.
For the uninitiated, ambidextrous controls on firearms simply means mirroring such things as safety latches, magazine releases, bolt or slide closing selectors, and such on both sides of the gun's frame or lower unit. These double duty controls are most likely found on gun models like the 1911 semi-auto pistol and the AR-15 and clones, but they are seen on other firearms as well.
The obvious use for duplicating control selectors on firearms is to make it more ergonomically simple for left handed shooters or for having to switch over from the right hand to left hand under certain circumstances. In terms of practical use, we can all train to use one set of control selectors typically found on the left side, but two sets has its uses, too.
Having field tested many 1911s at the range over the years, I have come to appreciate in particular the dual safety selectors. I wish all these pistols came with them. I find in steady shooting practice that I can even use my trigger finger on the right hand selector at times. Certainly shooting left handed, which I highly recommend all shooters practice more often, the right hand selector is essential. Otherwise you have to change hands altogether.
Many AR shooters are now discovering the advantages of having a safety selector on the right side of the lower unit for the same reasons as having one on a 1911. However, the way the ARs are handled by most shooters, the trigger finger can easily be used to manipulate the right hand side safety switch. It seems that for other AR controls this is not so critical.
On factory production guns you will not see the dual selectors very often. The higher end models like some Kimber 1911s will have them, but the basic models do not. This is true for Ar-15s as well. For these rifles, as you shoulder them typically right-handed, then the primary control selectors are on the left side. There are plenty of aftermarket parts and kits now to upgrade just about any semi-auto firearm to add some dual controls if desired.