Watch: Three Ways to Open a Can Without a Can Opener
Russ Chastain 09.16.16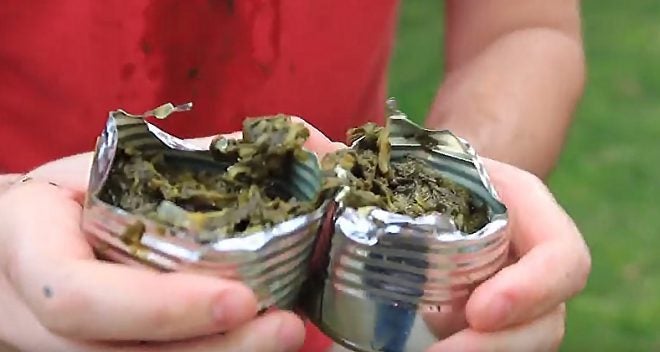 So you're in a survival situation of some sort, and you've found a can of food. Or maybe a huge stash of cans. But your Swiss army knife and GI can opener were confiscated by that jackass at the last checkpoint. What to do?
Well, there are a number of ways to open a can without an opener, and here's a video with two of them. The first one I hadn't seen before. I mean, a spoon? But it works.
The second is a little more obvious, and could be done with a rock as well as concrete
This next video shows a way to open a can without any tools OR any concrete — using nothing but your bare hands.
It's messy, but it is reminiscent of old Popeye cartoons, since the can is opened with brute strength–and it contains spinach.
Happy survival, my friends.