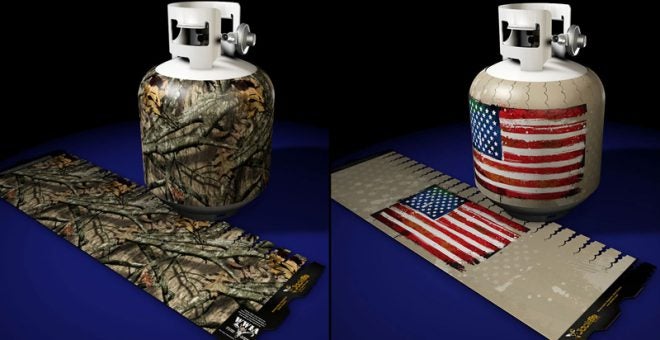 The Jack-it is a pretty simple product that does an interesting job. It's a flexible magnetic cover for a propane tank, and it's available with all kinds of different patterns printed on it.
It's made of the same kind of stuff as those magnetic signs you slap on the doors of business vehicles; you know the stuff. Kind of like thick vinyl, but stiffer (and magnetic).
The top edge is notched into "fingers" so it can conform to the curve at the top of the tank's sides.
Jack-its come with all kinds of sports logos and other decorations, as well as many camouflage patterns. It's a neat way to protect your tank from the elements, help keep it cooler, or just tout your favorite sports team or Nascar driver while you're tailgating.
They're made for 20-pound tanks, like those typically used for propane grills and most other applications. I tried one on a taller tank on a travel trailer (see photo), and it worked okay but naturally it didn't cover the whole thing.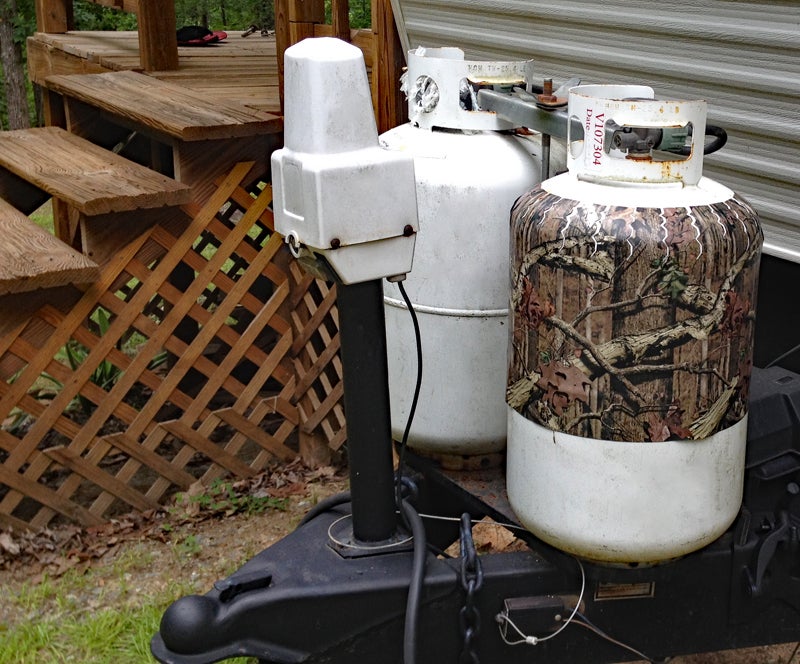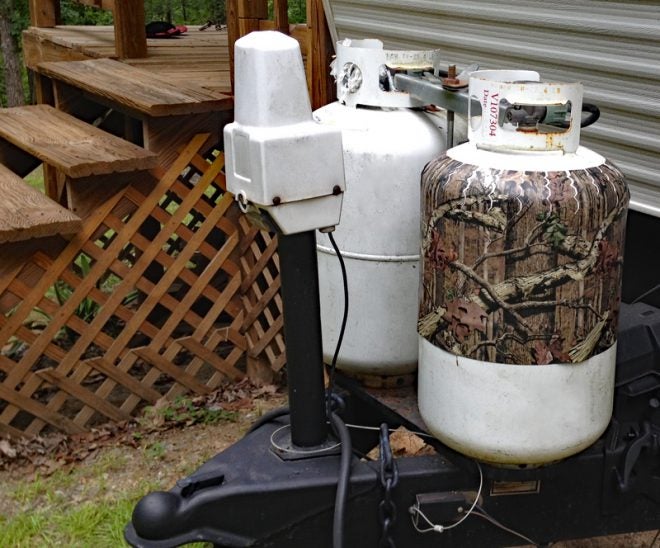 The company has a pretty good FAQ page, covering common questions about installation and more. Will it damage your tank? Nope. Can you remove it? Yep. Fingers at the top won't lay down on the tank? Roll them a bit and try again, per the installation instructions. Eventually it ought to stay in place.
The quality of my sample was good, and the printing was great. And it sure looks better than a plain tank or the propane company's label.
Can you live without a Jack-it? Sure. But why would you? Seriously, if you like to "represent" instead of just using a drab ol' tank like everyone else, check them out. Price varies from $24.99 to $29.99, shipping including.