Review: Hornady Shackle Box and TriPoint Lock Boxes
Major Pandemic 09.26.16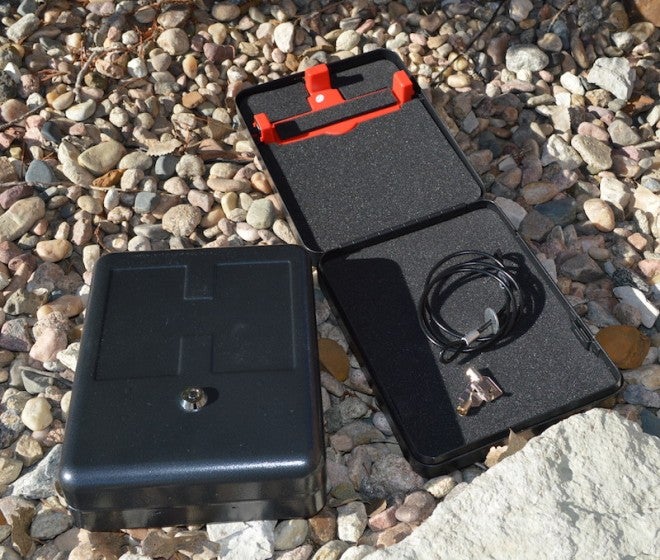 Along with producing ammunition, reloading components, and reloading equipment, Hornady also offers small safes or lock boxes for handguns.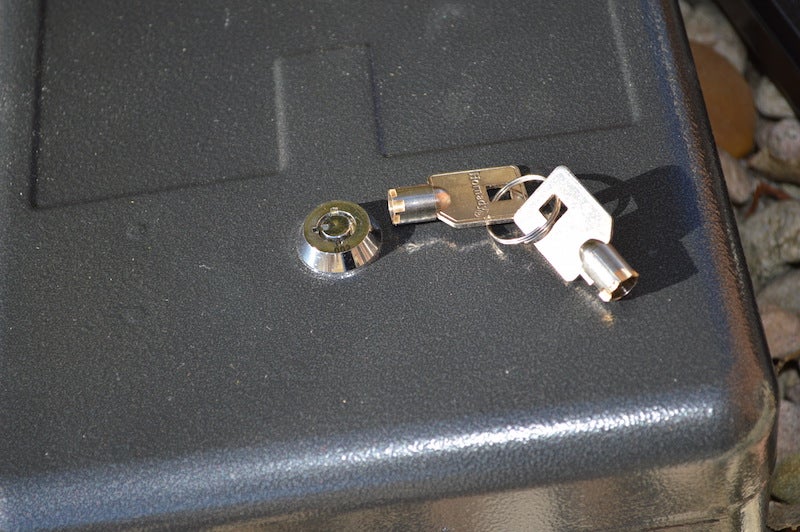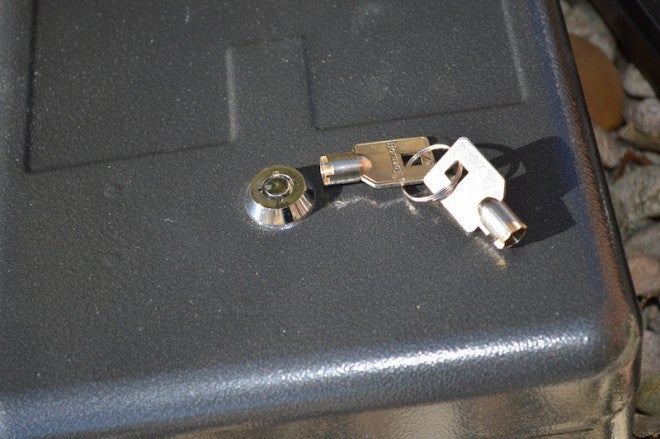 Today I'm looking at two Hornady lock boxes; the Shackle Box and the TriPoint Lock Box. They are essentially the same size and shape, but the Shackle Box features a hard 1⁄8″ laser cut steel shackle that adjusts via two internal pins so you can attach the box to objects up to 3½" in diameter. It sort of acts like a giant padlock in that respect.
The TriPoint box features a 1500-lb-rated security cable which can be looped in, around, or under a variety of immobile objects.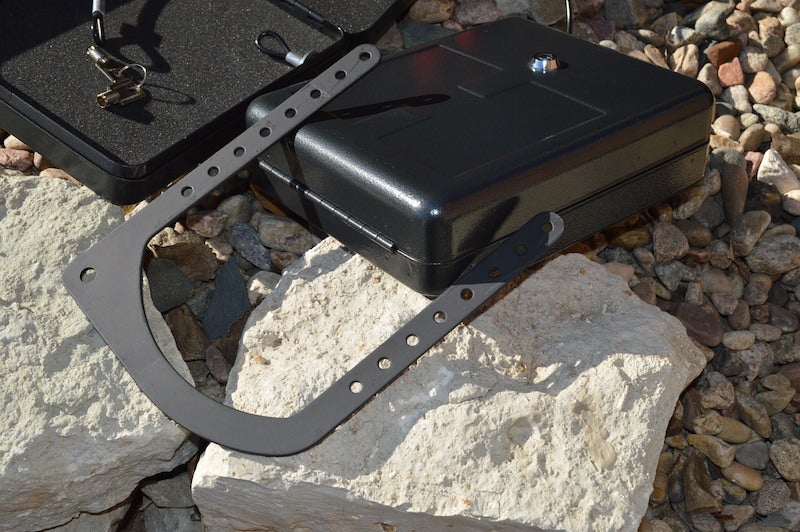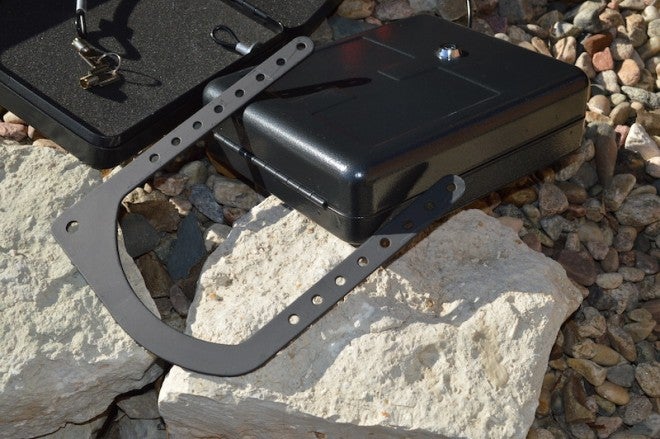 Instead of the typical single point locking mechanism you'll find on most economy lock boxes, both of these boxes have Hornady's TriPoint system, which locks at three locations. These boxes also have full-length tamper-resistant hinges. The result is an extremely secure box for the size and cost (around $40-$45).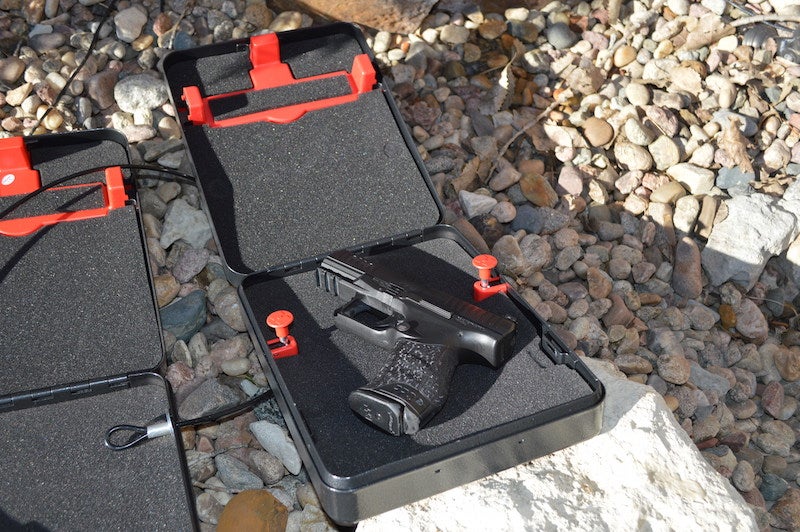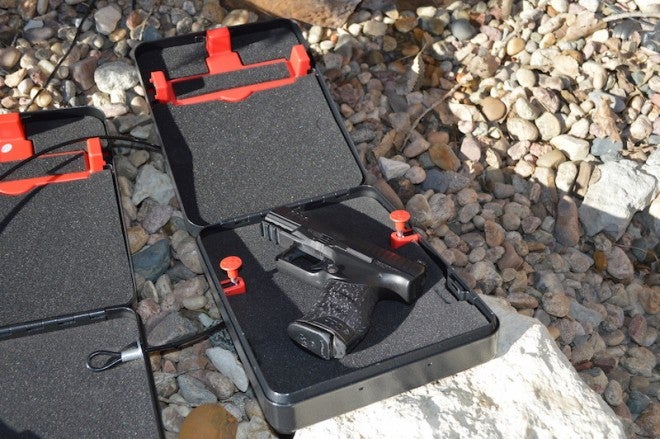 These boxes are big enough to hold 1 or 2 firearms (depending on size) and provide good access to the firearms when opened. The doors are not spring-loaded for super-fast access, but they are more than adequate for securing your home defense firearm.
Both Hornady Shackle Box and TriPoint Lock Boxes exceed the ASTM International performance standards for youth resistant firearms containers and are made of 16 gauge steel.
What I like about these lock boxes is traveling with them. Though I usually stay in hotels that have in-room safes, sometimes I do not and this is where these boxes come in handy. You can use either of these TSA-approved boxes to check your unloaded handgun when you fly. When you get to your destination, you can also use them as your in-room or in-car safe to secure your firearm and other valuables.
Depending on your local laws, it may provide enough security to fulfill required on-property firearm storage for church, school, and certain organization that restrict on-property firearms.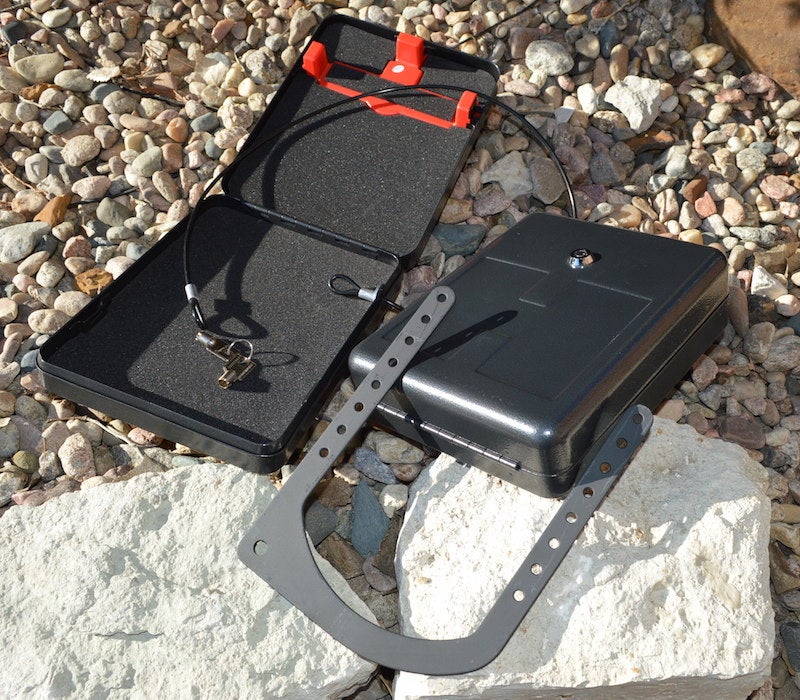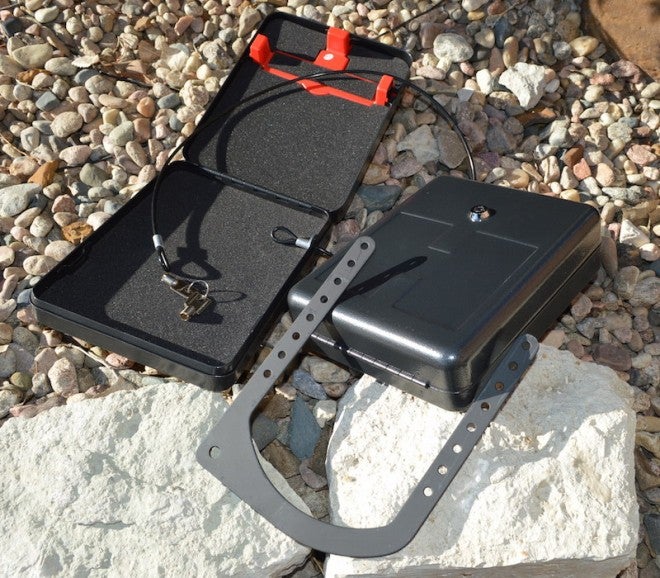 For less than $50, I think every gun owner should have one of these simply because it delivers a lot of flexibility even if you just need to have one in your truck or under your seat to secure your firearm before walking into church.
Models
Shackle Box – Secured via a patent-pending ArmLock system features a 1⁄8″ laser cut, steel shackle that adjusts to accommodate objects up to 3½" in diameter. Item 98151, MSRP $45.91
TriPoint Lock Box – Secured via a security cable that is rated to 1,500 lbs. Item 98152, MSRP $40.21
Manufacturer Specs
Designed to exceed the ASTM International performance standards for youth resistant firearms containers.
Constructed of 16-gauge steel, which is far superior to the 20-gauge steel used by other products on the market.
Exterior: 10.25″x8″x2.75″
Interior: 9.75″x7.5″x2.25″
Exceeds ASTM standards for child resistance and protection from unauthorized access.
Meets TSA requirements for handgun security in luggage
Industry first, patent pending TriPoint® locking system features 3 points of contact
Three ½"-wide steel locking lugs
Padded interior
Ideal choice for concealed carry permit holders