Reviews: Strike Industries Extended Charging Latch and Cookie Cutter Comp
Major Pandemic 09.28.16

I am not usually a fan of new companies offering "me too" products as "performance upgrade" parts, and Strike Industries struck me as one of those companies. That said, I have been building AR15s for quite some time and am always looking for inexpensive alternatives to the expensive components I would typically use.
Many of my builds that readers never see are cobbled together with a strict budget. On a recent such build, I wanted a cool muzzle brake and tactical charging handle latch. To be blunt, I bought these Strike Industries parts because they were inexpensive and looked cool, but I have been extremely impressed with their quality.
Strike Extended Charging Handle Latch
In my opinion, the marketing of Strike Industries screams ninja warrior, but the quality has proven to be durable. They make some flat-out blatantly false claims, such as that their Tactical Charging Handle Latch "is the first extended latch constructed of aluminum." Ahh, no, you are only about 5-10 years behind on that claim.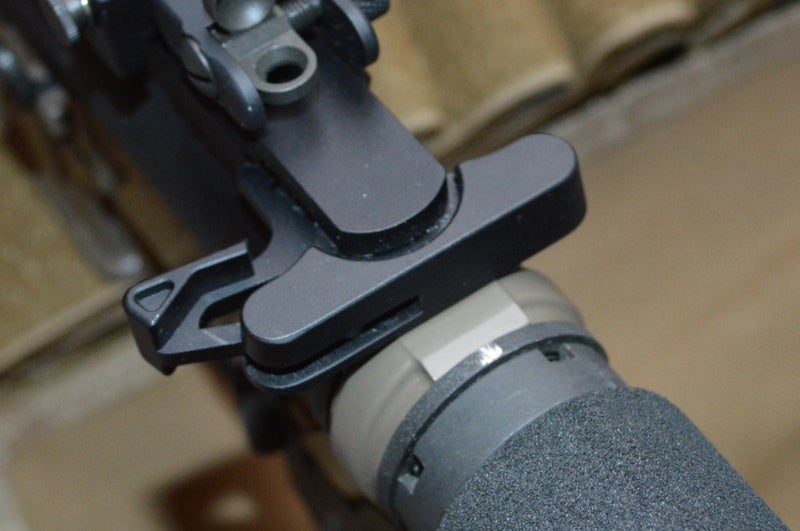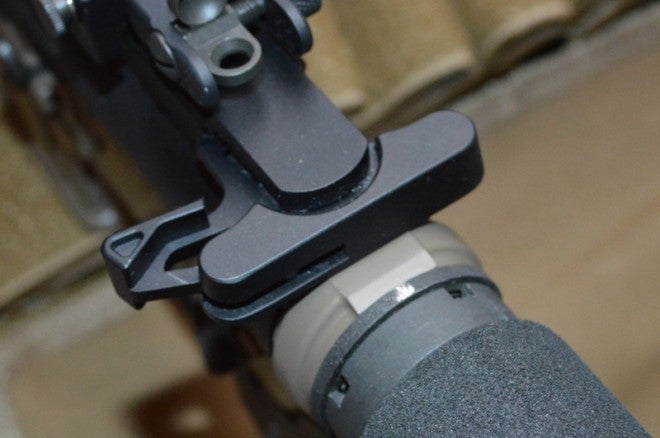 They also say it "ads (note the spelling) functionality and an aggressive look to your AR." I am not sure my AR needs an "aggressive look," but it does need an extended charging handle.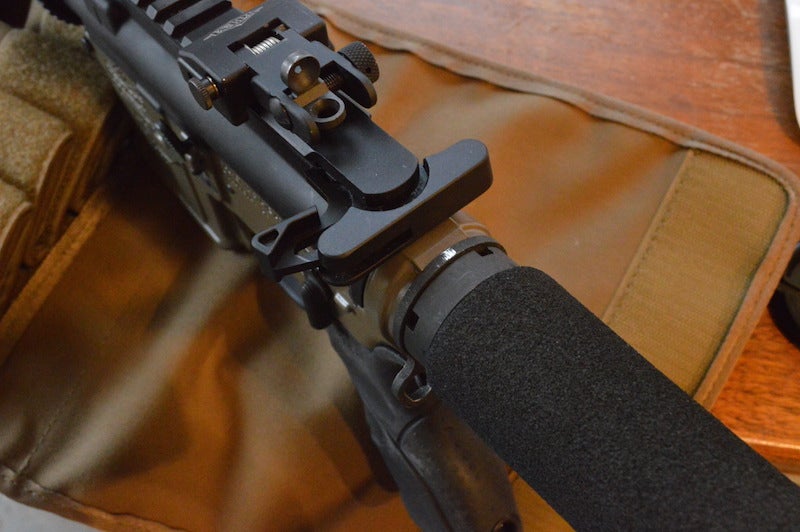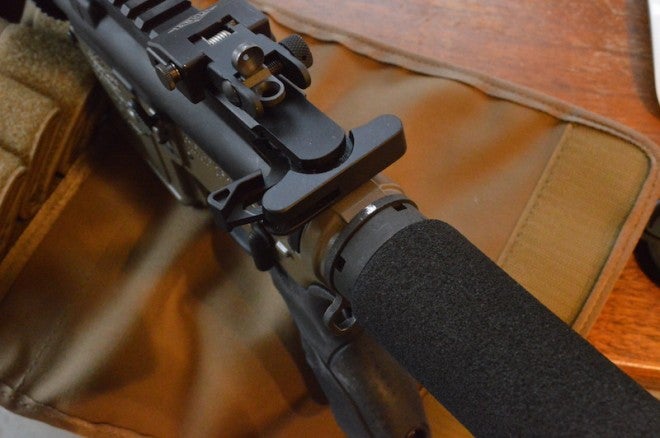 The quality of the Strike latch speaks for itself, so the added claims of "we were the first" or "it's aggressive" just cheapen the perception of the product.
Marketing aside, the Strike Extended Charging Handle Latch is easy to install, looks great, and functions from my perspective just as well as any other $30+ competing version. And it does it for less than $10. I bought a half-dozen of these on Amazon for $8.95 each with free shipping.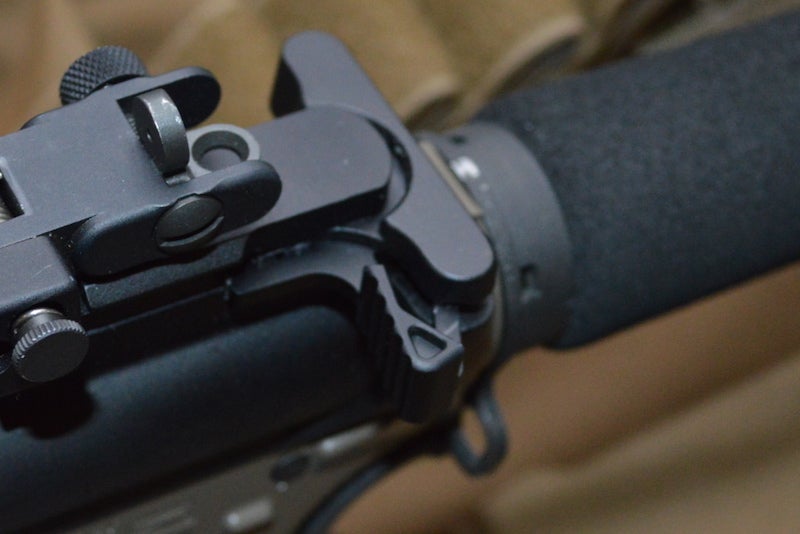 Drive out the stock latch pin on your Mil-Spec or other compatible charging handle, and reinstall the Strike latch with the included latch spring and enlarged latch pin. If you have some wear on your existing latch pin, the oversized and stepped Strike latch pin will tighten things up, but I reinstalled the original pin and have had no issues.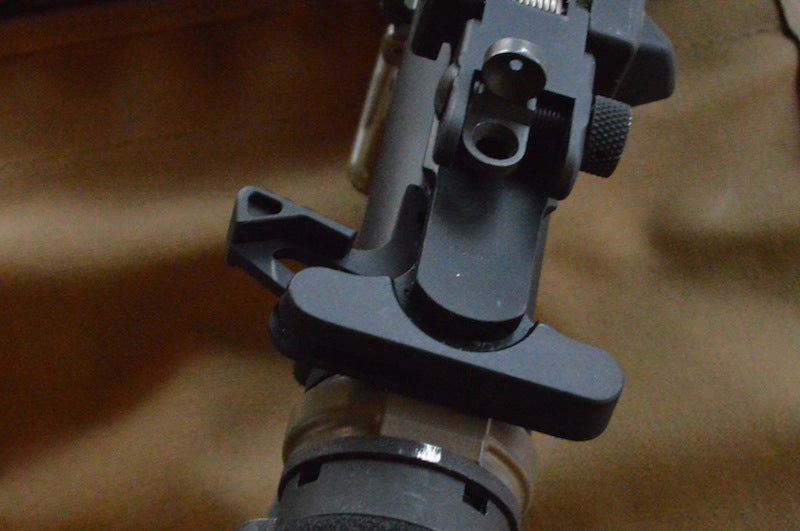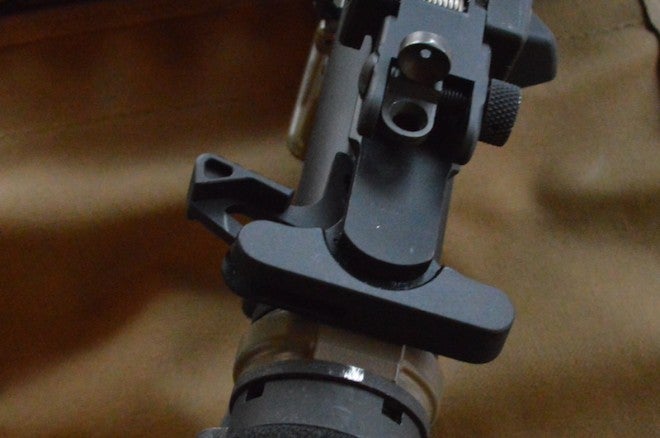 For less than $9, you get the functionality of a high-dollar charging handle that looks the part as well. I have bought a dozen of these things at this point and love them for the price.
Strike Cookie Cutter Comp
The design of the Strike Cookie Cutter Comp brake is pretty cool, but I am not sure its capabilities are any better than a Miculek, JP, or other large-volume compensator. Again, Strike's Ninja marketing abounds with claims that it is the "best ever comp for SBRs and AR pistols…"
What it is: a well-made, detailed, and highly-styled all-steel comp available in 223 or 308.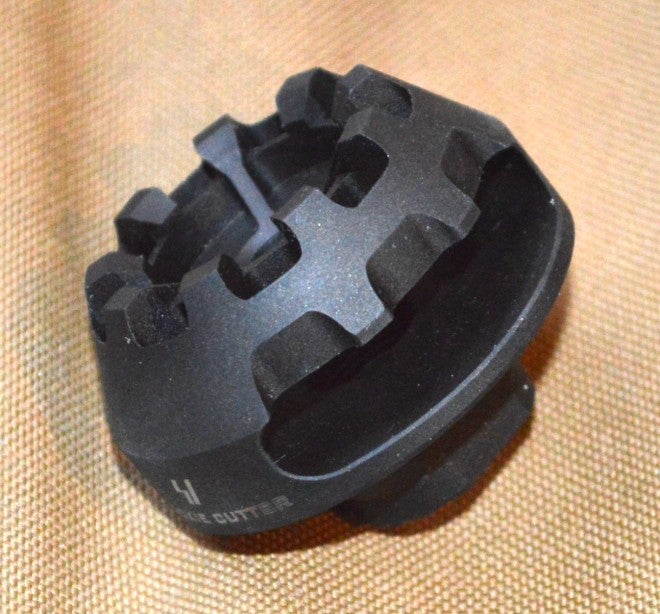 The Cookie Cutter is effective and has unique attributes such as a wicked cool design, $40 price, and a length that adds very little length to the overall firearm. For SBR or AR15 pistols, added length can be a design concern for builders, so the Strike Cookie Cutter brake offers a solution that is a little shorter than many other solutions on the market.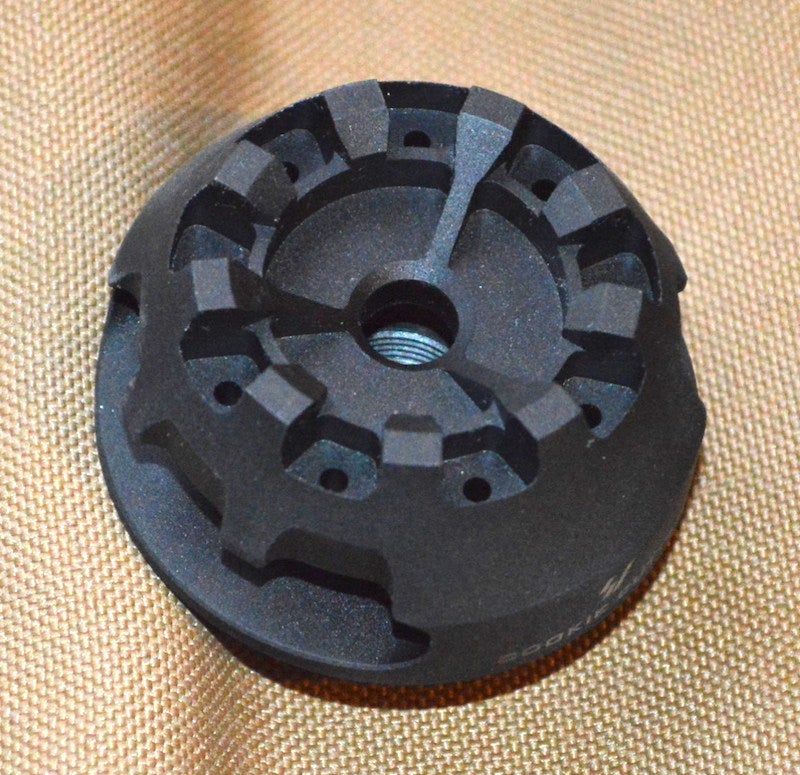 Functionally, the Strike Cookie Cutter is stupid loud–actually deafeningly loud–and probably one of the loudest brakes I have ever used. But it does work well to reduce recoil.
On short-barreled guns, the extra-large-diameter of the Cookie Cutter can provide a final margin of safety as a hand stop to keep your hand from slipping to the side of (or even in front of) the compensator.
That said, I would not use this brake (or any other 90-degree brake) on a SBR/AR15 short barreled pistol for safety reasons. The gases vented out the sides do have enough force to sever fingers–well, at least they severed the carrot I held next to the the left side of the brake as a test.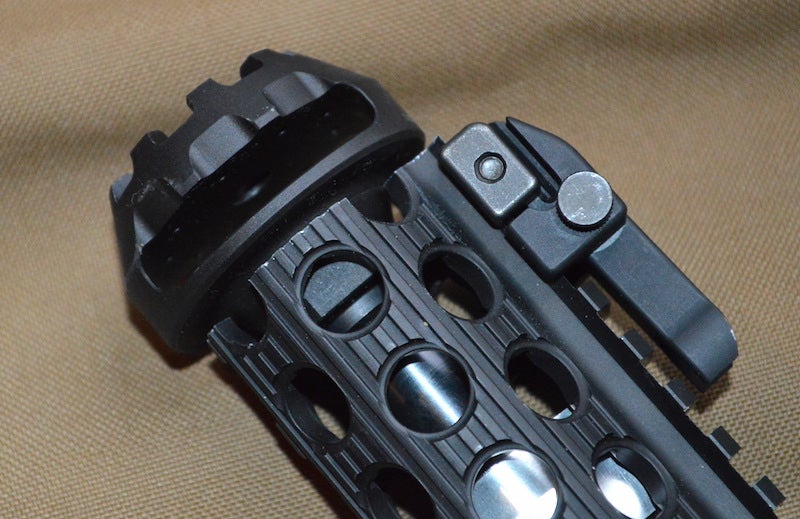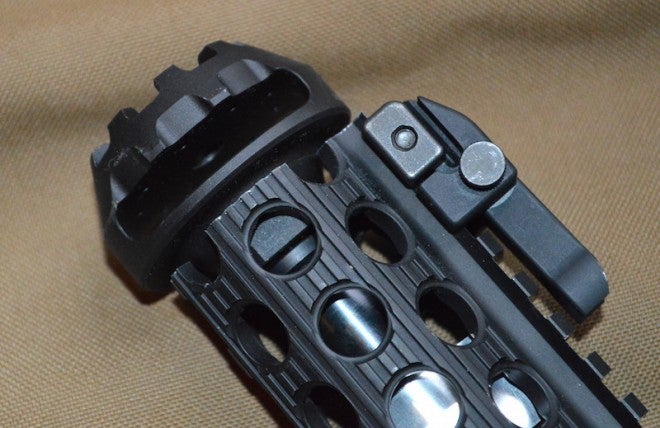 This brake topped off an interesting 7.62×39 AR15 build, but the brake's final home will be on a custom Remington 700 308 rifle. Although effective, the sound blast is just far too loud to be enjoyable on an AR15 pistol when other "blast shield" or Krink style brakes offer shooters a much more comfortable shooting experience.
For $40, it is a hell of a brake.
Final Thoughts
At least these two Strike Industries products are good quality, but they are not in the same league as PWS, Bravo, or other $100 comps or $40 extended latches. There is a level of finish on most of those top tier products that Strike's products don't quite bring to the table. That noted, these Strike products are half to a third the price of competition so I don't think any quality variances should be a consideration for those on a budget. For the price, the Strike Cookie Cutter Comp and Extended Latch are products that offer a lot of value if you can get past the Ninja warrior marketing.
Manufacturer Specs
Strike Industries Extended Latch
MSRP: $11.95
Enlarged extended grasping surface for smooth operation under extreme conditions
AR Latch co-existed with the SI ARCH for enhanced operation
Aluminum construction for minimized weight
Fits all Standard Mil Spec Charging Handles including the Strike Industry ARCH
Cookie Cutter Comp
MSRP: $59.95
Materials: Steel
Color: Matte Black
Large Single Gas Port expels gas on both right and left sides.
Heavy-duty parkerized finished steel construction
Unique functional design.
223/5.56 O.D.: 2.14"
223/5.56 weight: 8.11oz
223/5.56 thread: ½" x 28
300BLK/308 O.D.: 2.14"
300BLK/308 weight: 7.90 oz
300BLK/308 thread: ⅝" x 24