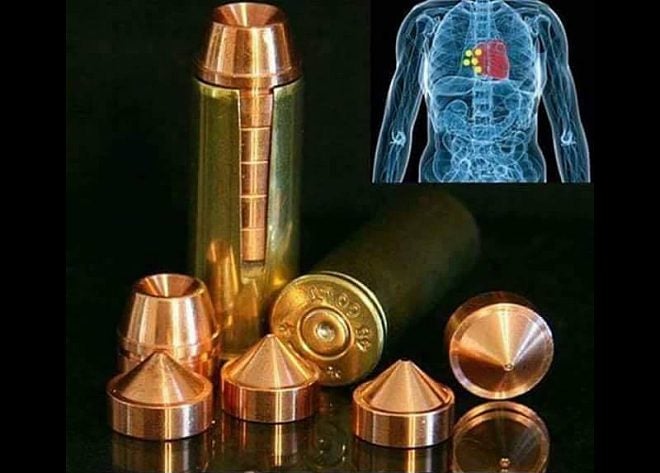 More hits per shot. Sounds pretty good, doesn't it? But as with anything different, some folks will try to poke holes in the idea (pun intended).
Lehigh Defense's Multiple Projectile ammo is pretty cool in that it offers a stack of machined copper parts, that nest within one another inside the cartridge case to form one bullet-shaped mass. When it's fired, the pieces separate once they leave the barrel, creating a shotgun-like effect on the target.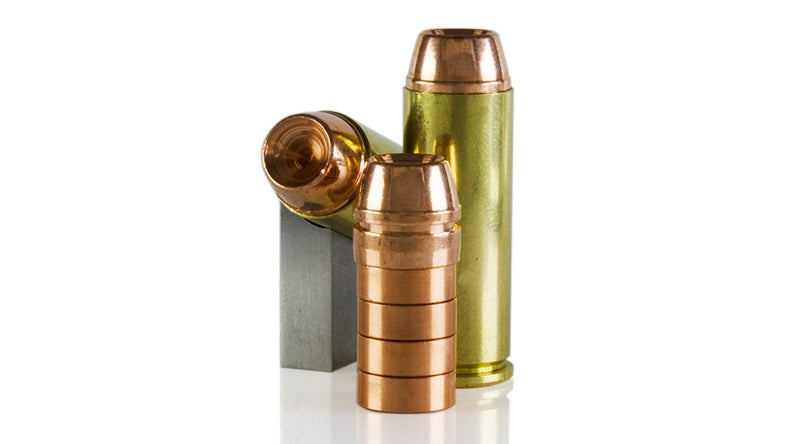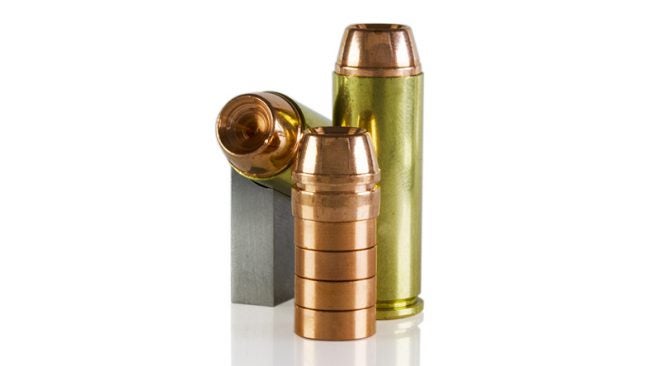 To me, this is a pretty good idea. Why punch one hole at a time in a bad guy when you can punch several at once, increasing the odds of rapidly neutralizing the threat.
The video below shows a guy shooting some of the ammo, demonstrating the multiple hits. Interestingly, though, his final shot on the first target seems to only punch one hole. All of the others put multiple holes in the targets.
One touted advantage is reduced recoil, which is interesting because these are not light projectiles; 280 grains for 44 mag, 240 grains for 44 special, 300 grains in 45 Colt, and 500 grains in 45-70. But velocity is purposely not high, and that helps with recoil. For instance, the 45 Colt load lists 700 fps muzzle velocity (average for that round is about 800-900 fp).
Then again, the video below shows a test that only measured 450 fps for 45 ACP–far less than the advertised 700 fps.
I still think it's a good idea, but since most carry guns are much smaller, I'd consider this more of a home defense round, though penetration seems iffy.
That said, I'm not planning to rush out and buy a bunch of this ammo. What do you think of it?