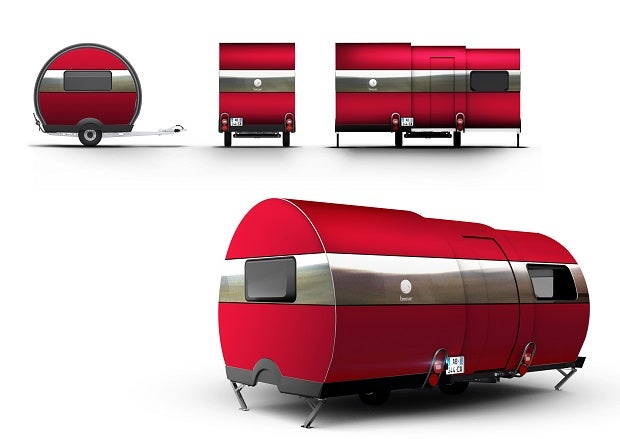 I have spent a lot of time in campers, or recreational vehicles, as we call them in the USA. Other folks call them "caravans," but the gist is the same: Portable lodging on wheels.
Every RV has its compromises, and most of the time that means lack of space. And far too often, it means poorly-designed spaces that are anything but efficient. Slide-outs improve on that, but they require a lot of open floor space so they're not always efficient, either.
Well, the BeauEr 3X is looking to change all that. Sadly, I must tell you up front that if you're not in Europe, you probably won't be able to get one. But they are certainly worthy of some admiration.
The BeauEr company was founded in 2012 and it's in France, so good luck getting one of these on our side of the pond. What I like most about them is the apparently-efficient use of the limited space, especially since the whole thing expands to both sides and requires very little (if any) internal setup after it's been expanded. That's pretty nice.
The video below has no voice-over, but it shows the trailer being opened, then we take a tour inside to see some of the features. Sadly neglected is the sofa/sitting area. Surely all of that converts to bedding and/or a table somehow, but we don't get to see it. Here's a photo, though.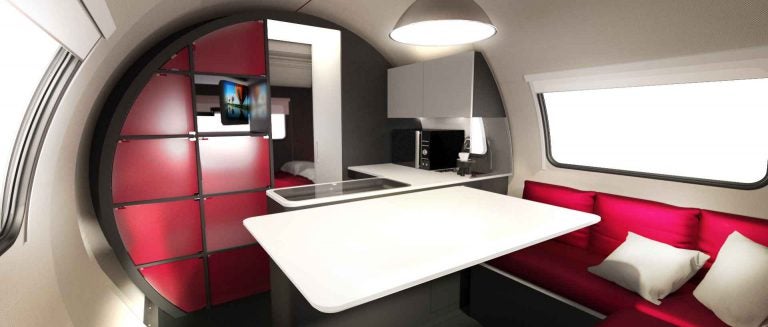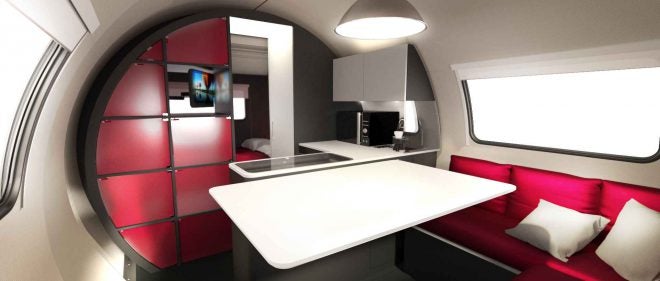 We do, however, get to see how nicely everything is sitting there ready for use right after opening it up… and there seem to be plenty of places to store things.
The lavatory sink slides in and out, and you can shower on that grate in front of the toilet. It ain't the Ritz, but it sure beats a tent.
Here's what they say about the 3X:
The caravan 3X can be customized at will according to your tastes. Several indoor environments are already available.

The kitchen includes a refrigerator of 130 liters, a gas hob, sink, shelves, some cupboards and drawers plus space for the oven.

The bathroom consists of a shower, cassette toilet and a sink.

The bedroom has a standard double bed with slatted 140×190.

The bench in the dining area can be transformed into a second large bed.
There's also a larger trailer, the 3X+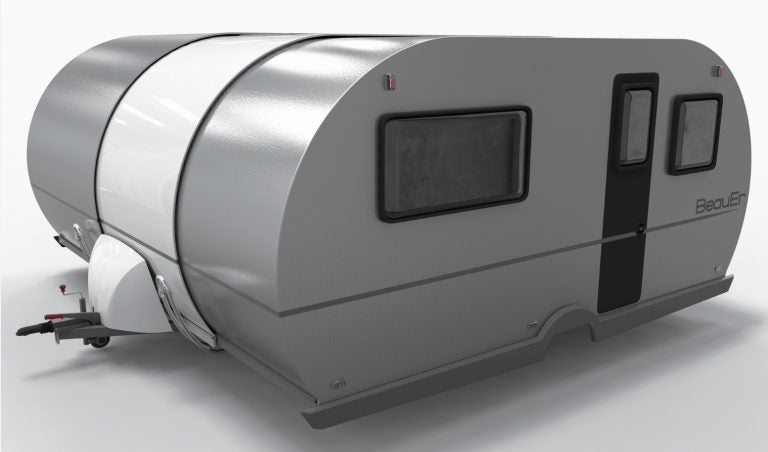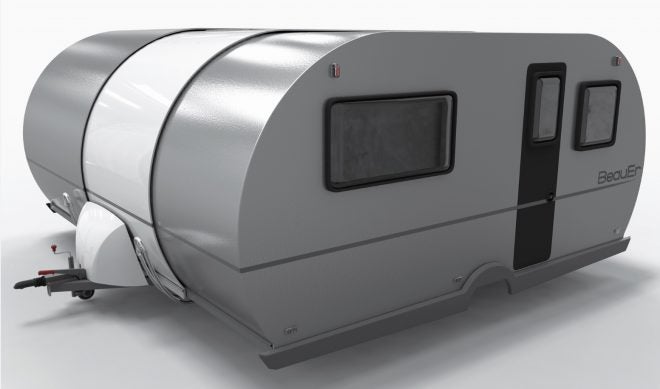 And even a mind-boggling 3XC motor home that basically hauls a 3X camper on its own body… then you can offload the 3X and set it up for camping. Then you flip down the large cab cover, creating a sorta-kinda pickup truck that you can drive around. Funkadelic!