Watch: Digging a 20-Foot Well by Hand and Making a Cheap Hand Pump
Russ Chastain 10.07.16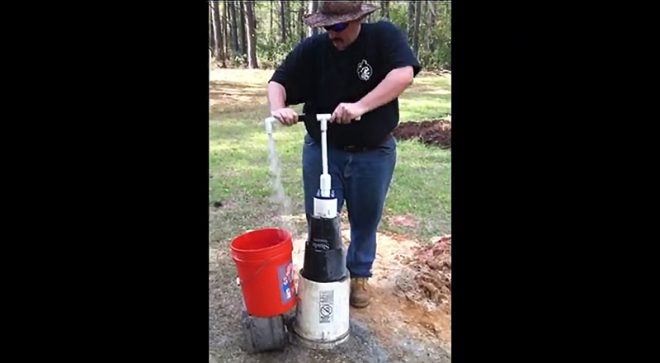 Water is essential to life, and getting it is crucial for anyone to survive on or off the grid. This video follows along as a guy digs his own 20-foot-deep well in Georgia and assembles, then uses, an all-PVC hand-operated pump.
He used a hand-operated shovel auger, to which he kept adding lengths of pipe as he dug deeper and deeper. At around 21 feet, he decided he was deep enough.
He then glued the PVC casing together and cut slits (or gills) into it. After putting it down his well hole, he filled in the space around the casing with pea gravel.
Then after building the pump, he put it down into the casing and secured it. Soon afterward, he was pumping water!
Definitely a lot of work, but well worth it to get water where you need it.