Review: Ruger American Compact Rifle in 308 Win
Major Pandemic 10.10.16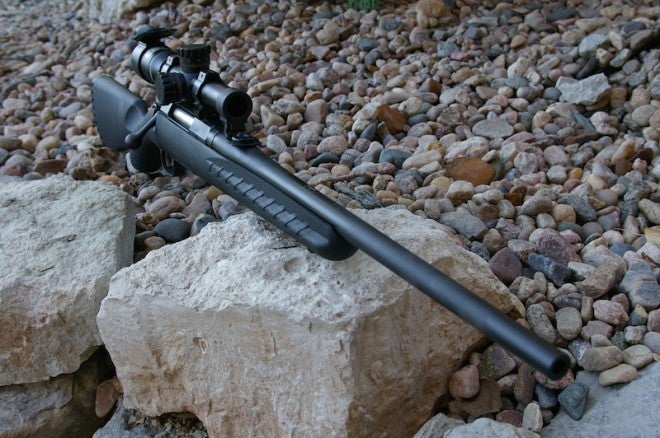 Considering the $350 street price on the Ruger American Compact, it may be one of the least expensive and lightest options for the hunter looking for a rifle they may not shoot much.
Fit, Finish, Feel, and Features
From a fit and finish perspective, this Ruger American Compact is good but represents the lower end of Ruger's quality. This one weighs in at 6 pounds and has a detachable rotary magazine and an 18-inch barrel. The length of pull is scaled down 1.25 inches from the full-sized version.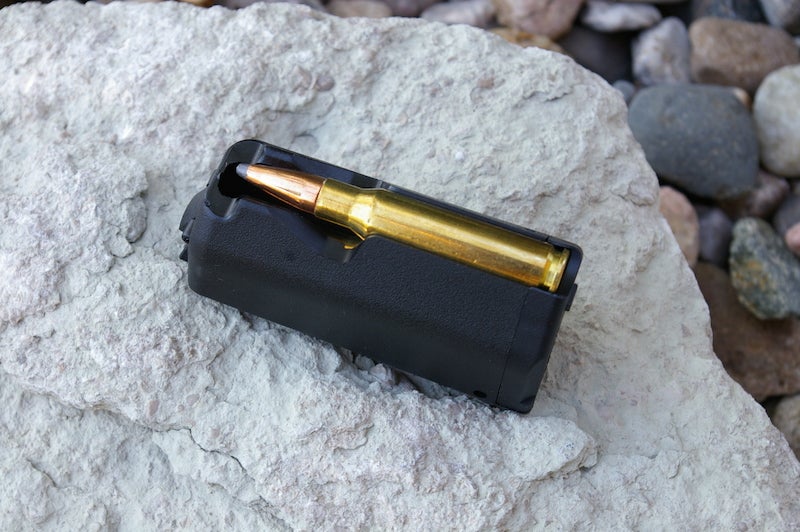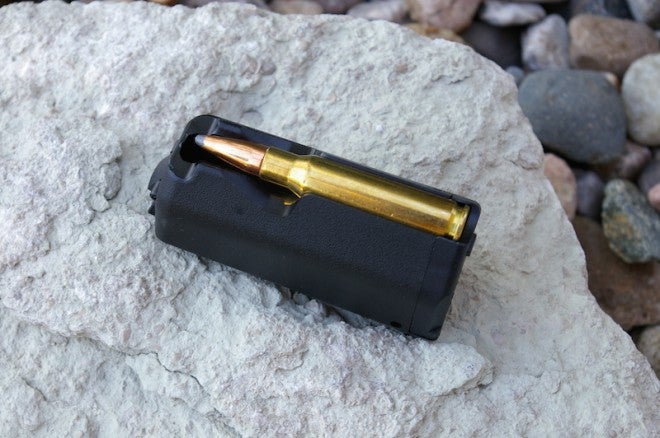 Since I was fixating on the "scout rifle" concept while I tested this gun, I looked for a scope that would keep the weight down and produce the both-eyes-open shooting capabilities required for a scout rifle, settling on a Nikon 1x-4x P-223 AR optic. On 1x, it delivers the defensive CQB distance engagement Cooper noted and on 4x allows some precision at distance.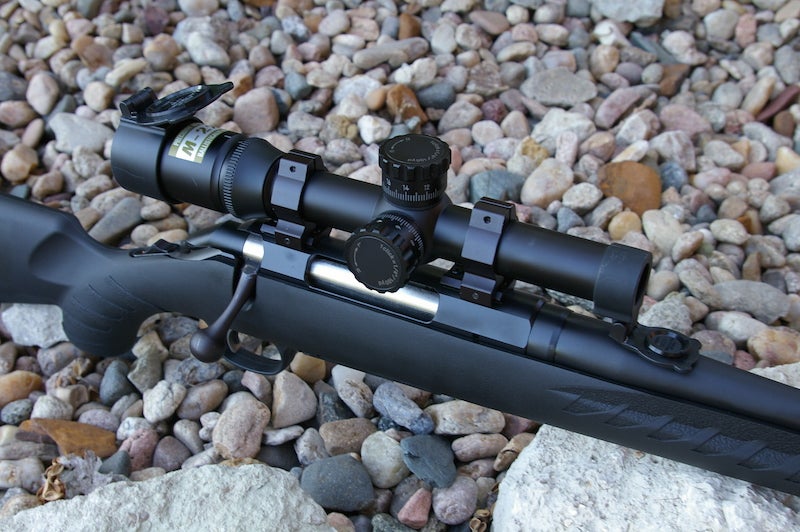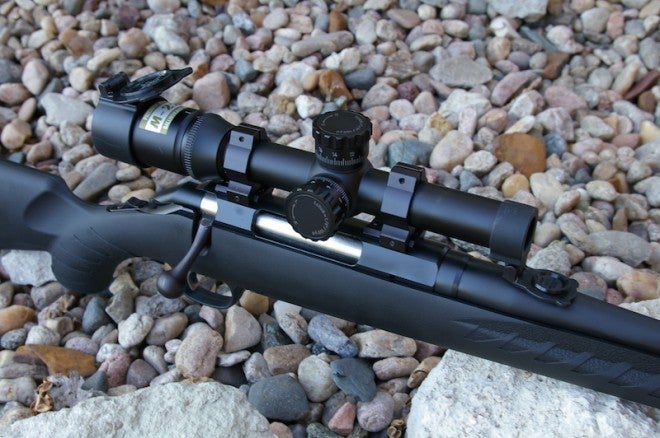 The Ruger American in 308 is not the most pleasant thing for me to shoot because it is fairly light, but if you are carrying it for a long distance, that becomes a bonus.
Function and Accuracy
During my testing, I put the Ruger American 308 through its paces. I set up four trials, varying the shooting positions and respective distances: Standing at 50 yards, kneeling at 75 yards, sitting at 100 yards, and supported prone at both 200 and 400 yards.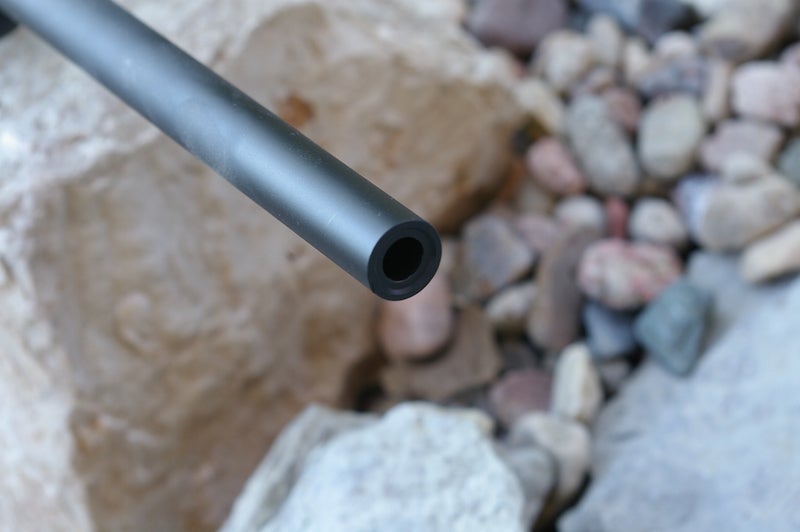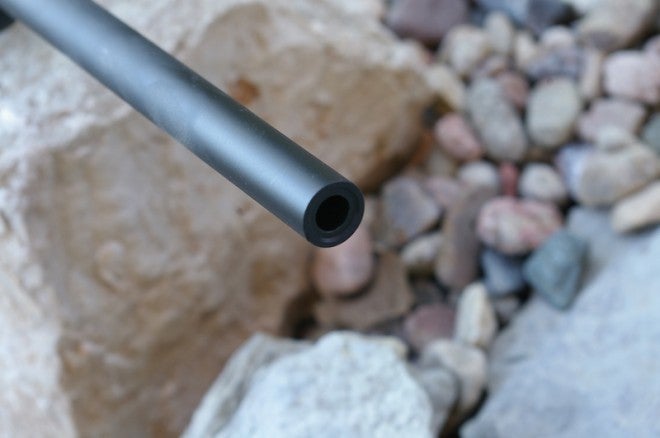 Standing, kneeling, and sitting positions were stabilized via national match-style sling, and the 200 and 400 yard supported prone position was fired with the rifle supported by my pack.
The idea was simple: to hit a large 4" can of corn at each distance out to the 200-yard target, and then be able to ring a 400-yard 12" gong–and do it at a pretty brisk pace.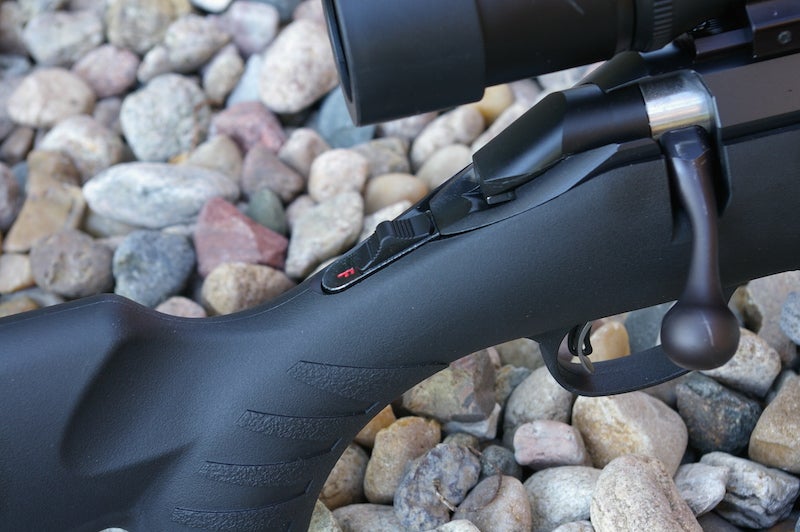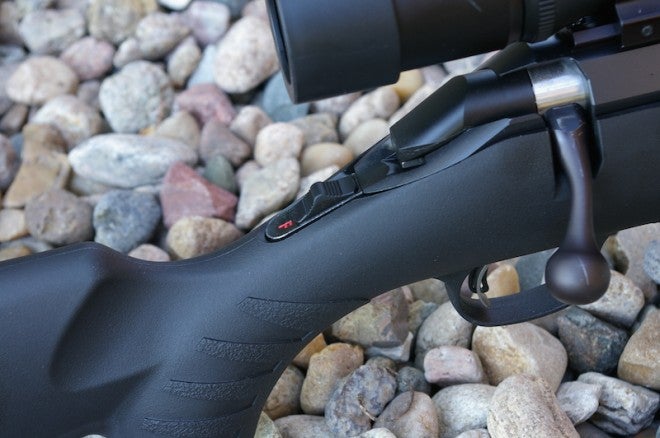 In most cases, this pace meant that if I hit each shot of the entire five shot string, the entire test would be over in around 30 to 40 seconds. I repeated the process three times, and I made it a no-excuses test. If I screwed up, flinched, or didn't concentrate on the fundamentals, then it reflected in my performance.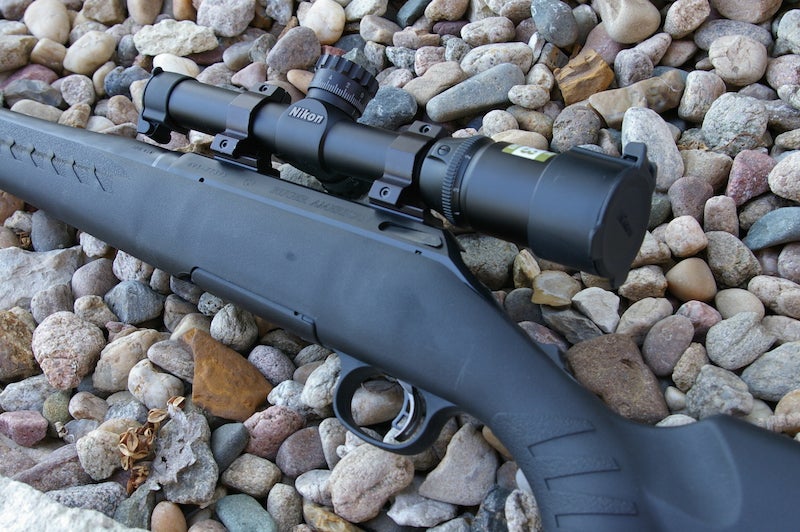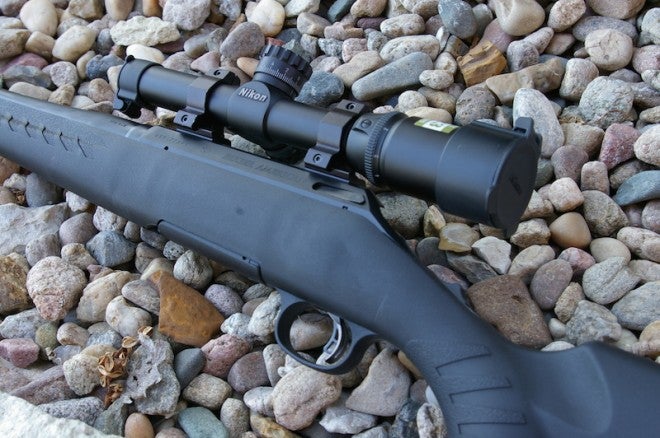 With the American, things were not so easy during the first round. Part of this was due to the lighter weight and shorter stock, which made the rifle more difficult to stabilize offhand, and it kicked me harder than I liked.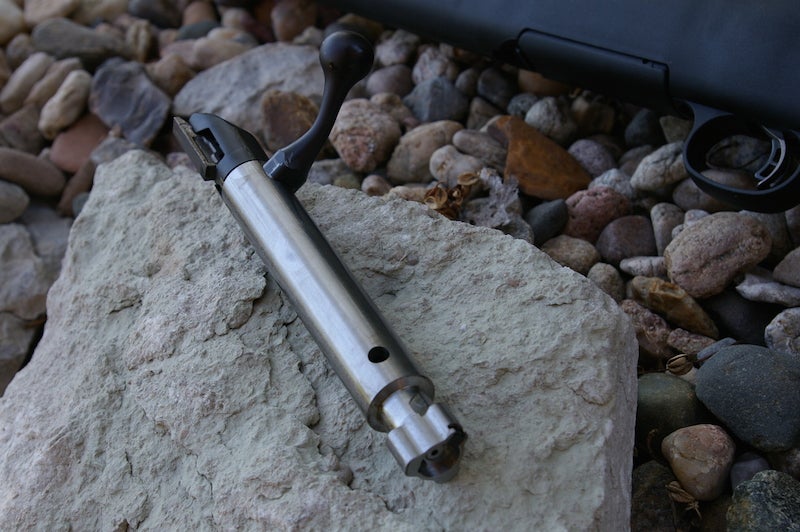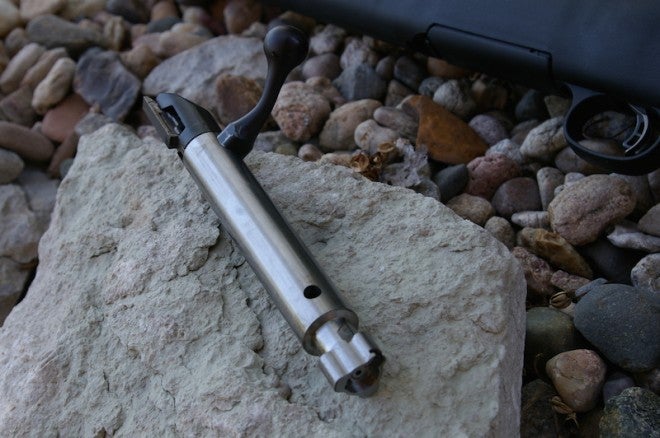 After that round, I added a slip-on Limb Saver recoil pad over the existing buttpad, and the American was suddenly transformed into something I wanted to shoot. My shooting improved as a result, and although the 50- and 200-yard targets had required two shots each on my first round, I managed to make almost every shot on the next two runs (I had one more miss on the 200-yard line).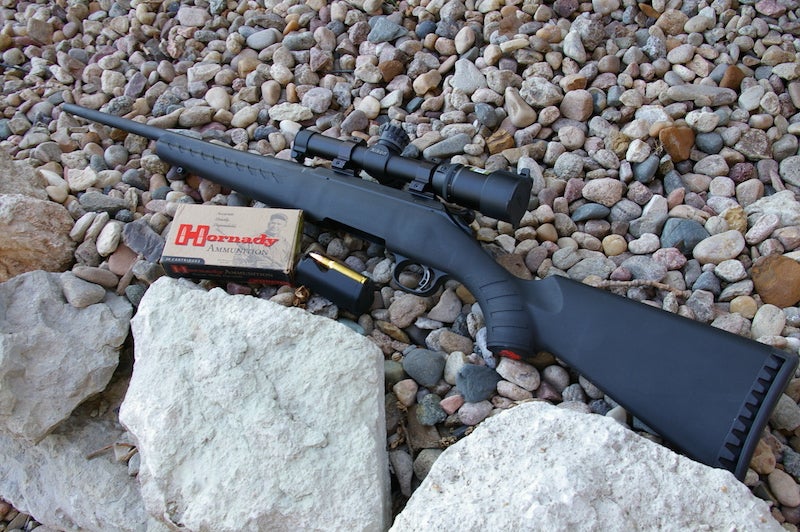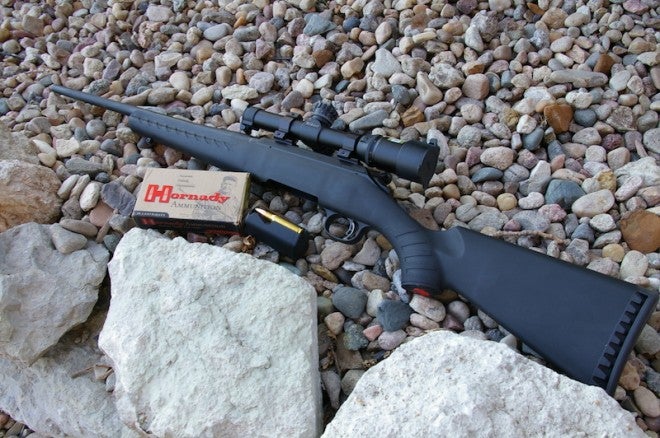 My first time was just under 60 seconds, the second just under 45, and the perfect last run was timed at 35 seconds.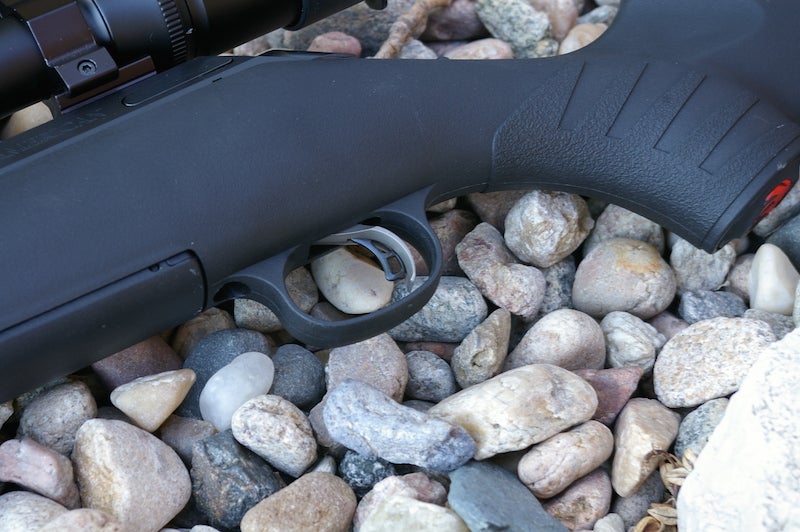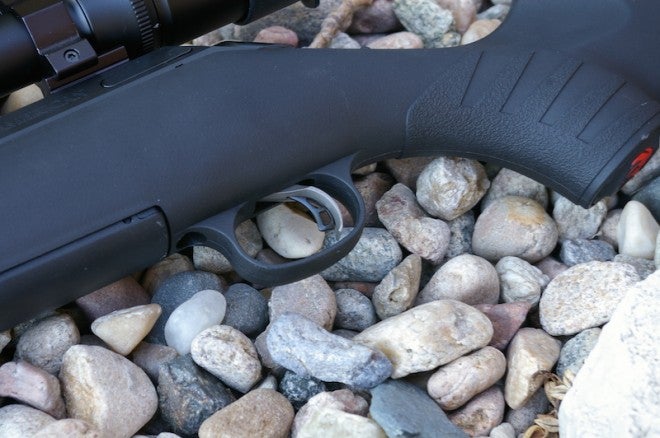 The Ruger American Compact in 308 is not a tack driver, but it should give you 100-yard groups around the 1"-1.5" mark, which is fine for general hunting duty. Personally, I would be shocked if a $450 gun gave me sub-MOA groups, so I was pleased with the accuracy of the Ruger American Compact 308.
Final Thoughts
My bet is that Ruger will sell thousands of these to average hunters who don't shoot a lot, but still bring home a deer every year. If you don't shoot a lot and want a light, dependable gun in a caliber that can take most game in North America, then the Ruger American Compact 308 is a great gun to consider, but I would highly recommend adding a slip on recoil pad to make it more enjoyable to shoot.
Manufacturer Specs
Material: Alloy Steel
Finish: Matte Black
Stock: Black Composite
Sights: None, Scope Bases Supplied
Length of Pull: 12.50″
Grooves: 6
Capacity: 4
Mod. #6907
Caliber 308 Win
Barrel Length: 18″
Overall Length: 36.75″
Weight: 6 pounds
Twist: 1:10″ RH
MSRP: $449.00