Watch: Gorilla Ammunition's Silverback 300 Blackout Self/Home Defense
Kevin Crank 10.12.16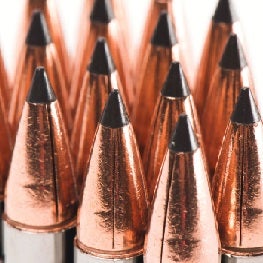 The first in a two-part series of Lead-Free Ammo tests. The second is here.
A while back I heard about some environmental/legal debacle over the lead in our ammunition. The PRC (Peoples Republic of California) already prohibits lead ammunition from particular hunting areas, and some other states are jumping on the same bandwagon. So, in that vein of thinking I started to look around for good lead-free ammo, in case this regulation ever came my way. Enter Clark Armory.
Clark Armory offers nothing but Lead-Free ammunition and supplies. Their selection is huge, to say the least. From 32 ACP to 50 Beowulf, if you're restricted by your state or simply looking for high-velocity options, Clark has you covered. Speaking of high velocity, have you ever seen a 300 blackout that knocked on the door of .223 Remington velocities? In the video below you'll see local firearms instructor Buck, of Combat Ready, and I show the results of our testing Gorilla Ammunition's Silverback 300 Blackout.
Ammo Specs:
Caliber: .300 Blackout
Weight: 85 gr.
Bullet: Solid Copper
Velocity: 2550 fps
Energy: 1227 ft. lbs.
20/box
To sum up, the first shot went about 5″ and the second went 14″ Our observations from that day were that either the round goes too fast for its own good, the copper is cut too deep and expands too much, or a bit of both. We wanted to test it more but we only had one block and a lot of ammo to test. I'd like to revisit it but the takeaway from this is: Should you want a home defense option that is less likely to over-penetrate the intruder, this load is a viable candidate.
Thanks again to Clark Armory for providing this ammo and to Buck for providing the venue and video.
Next test: Polycase Sport Utility Ammunition 9mm & Alchemist Ammunition Frangible copper 380