Watch: Feingold on Hillary 2A: "There Might be Executive Order"
Russ Chastain 10.13.16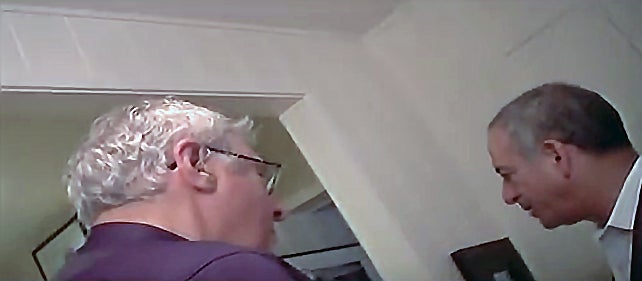 In this hidden-camera video, we hear Russ Feingold (Democratic candidate for U.S. Senate from Wisconsin) openly and confidently discuss the Democrats' strategy for gun control.
Q: If there's still Republican control in Congress, and if Hillary is elected, is there anything she could do to, uh…

Feingold: Well there might be executive order.

Q: Oh, so she can… yeah I know that Bara… president —

Feingold: He did some executive order with the aspects of waiting periods. But what we all need is to win the Senate, have her there, and put the pressure on the House.

Q: I just wish that, y'know —

Feingold: And we might win the House!
The video was created by Project Veritas Action:
The mission of the Project Veritas Action Fund is to further the common good and general welfare of the citizens of the United States by conducting investigations into waste, fraud, abuse, corruption, dishonesty, self-dealing and other misconduct for the purpose of educating the public, stakeholders, policymakers and communities in order to create a more ethical and transparent society.
Back to the video: They next explain how one of the leaked DNC emails reveals the types of gun control laws Clinton would want to create using executive orders.
On the hidden camera, we also see Amy Rao (Clinton's friend and donor) in conversation:
Rao: Hillary wants to shut it down.

Q: She's gonna shut it down. You think she will?

Rao: Y'know we get guns away from everyone in this country, she'll close loopholes, she'll get rid of assault weapons, she'll get rid of being able to buy, y'know, unlimited bullets, she'll get all that… to stop.
A little later:
Rao: You're never gonna get guns totally out of their hands. It's the Second Amendment, right? But you CAN get sensible gun laws passed, and Obama didn't do it. If anyone can do it, she'll do it.
I'll just leave you with that.
Here's the video for your viewing and sharing pleasure: