Watch: Cool Tilting Seesaw Portable Car Lift
Russ Chastain 10.18.16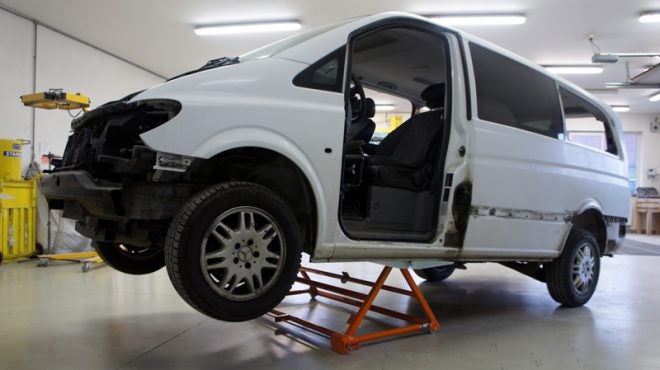 When I saw this portable car lift, I knew I wanted to see more. A little digging around revealed the brand (AutoLift 3000) and more details.
One thing I like is that it's mechanical rather than hydraulic. This thing uses a screw system, and once you get the vehicle lifted, you can pin the lift in place to help it hold the load. Being a cautious type, I would also use some other means to support the weight, just in case.
The main selling point for this particular lift is that the pads that support the vehicle pivot – so if you lift the vehicle near its center of gravity, you can rock it back and forth like a seesaw to get under the front or the rear of it.
And to make sure the car doesn't tip down to mash you while you're under there, they make a propper-upper to set under the car to keep it from teetering at the wrong time.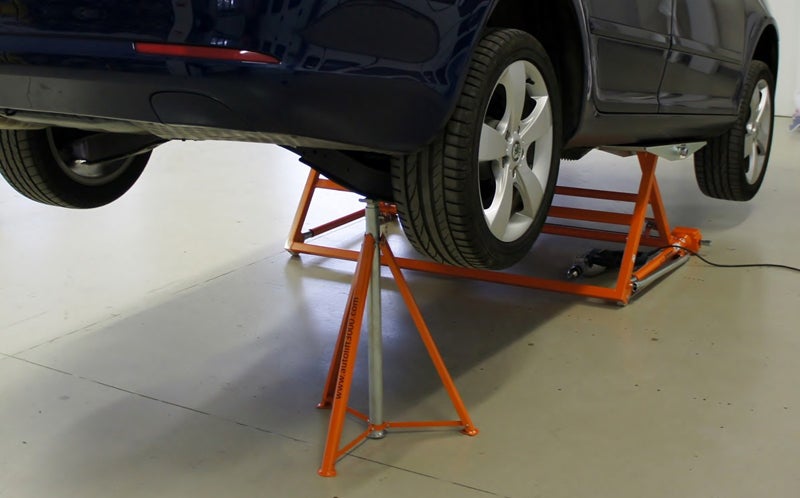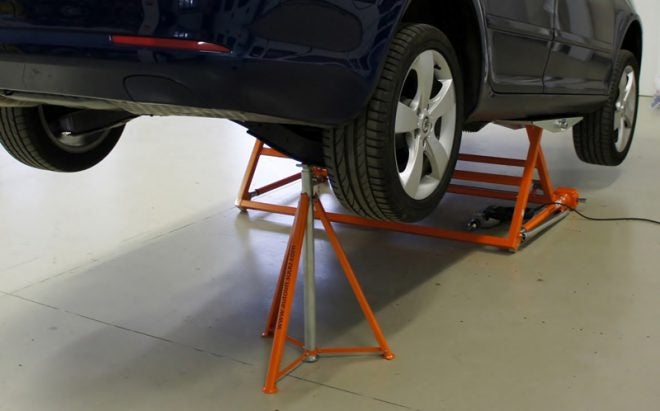 Some specs:
Lifting capacity: 3000 kg / 6613 lbs
Dimensions: 1635 x 1300 x 120 mm / 64 x 51 x 5 inches
Weight: 43 kg / 95 lbs
Lift height: 60 cm / 23.6 inches
Lifting speed: 25 seconds
I could sure use something like this in my shop. And they sell accessory plates for using it on unpaved ground, so it isn't necessarily limited to workshops or paved areas, although I would definitely want level, solid ground if I tried to use it off-pavement.
Unfortunately, I was unable to find anywhere to buy the dang thing. Perhaps that's a sign that I should look elsewhere?
This short video shows how it works: