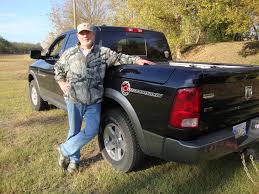 Cuz Strickland with the Mossy Oak Camouflage Company remembers a long-range drive-to bowhunt he and some pals made from their homes in Mississippi to Texas. The guys worked long, overtime hours to get free time to hunt, so when they left late one night, one of the crew was dead tired and sacked out asleep in the back seat of a van.
They drove through the night, and somewhere just over the Texas state line they pulled into a small gas station for fuel. While the tank filled, everyone except "sleeping beauty" got out of the van to stretch their legs.
While they were gone the sleeping hunter woke, and went into the service station washroom. When he returned to the van, it was gone. His pals had paid for the gas, gotten back into the van, and didn't noticed he wasn't in the vehicle.
Three hours later the van driver saw a Texas police car speeding up behind him, lights flashing, siren screaming. The driver gulped hard, everyone sat up straight and wondered why they were being pulled over.
When they stopped, the police car pulled alongside, and there was their wayward red-faced buddy, wearing only shorts, boots and an intense frown.