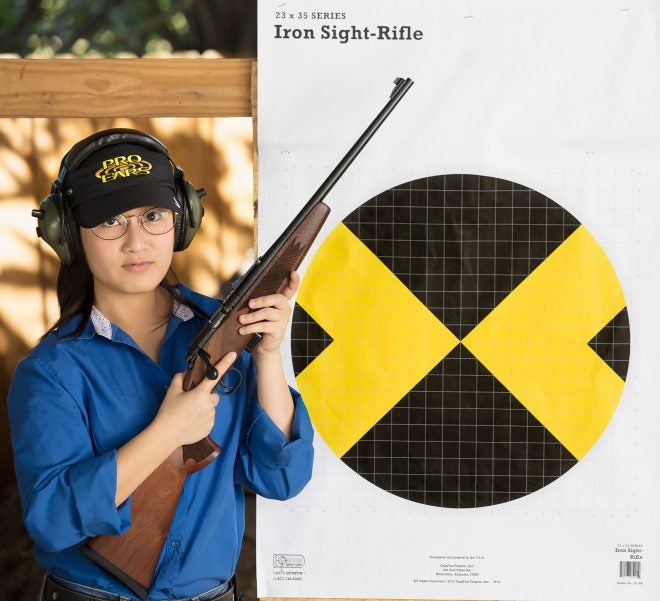 In my work, I test a lot of firearms. Most handguns, shotguns, and some rifles come standard with open or peep sights. When testing a weapon with iron sights, how can I tell if the groups are determined by the barrel and the ammunition or by the imperfect alignment of sights with a bullseye or a diamond? That gets even harder at longer ranges in low light, when the target becomes quite blurry. The same problem is present with red dots. How can a shooter tell if the dot is exactly in the middle of the target for every shot? I ended up designing a sight-in target to solve this problem.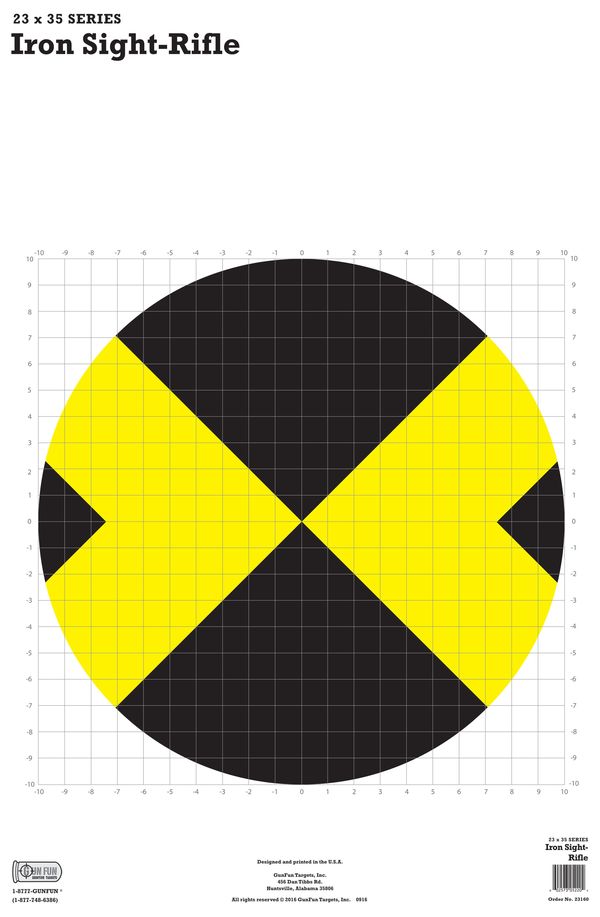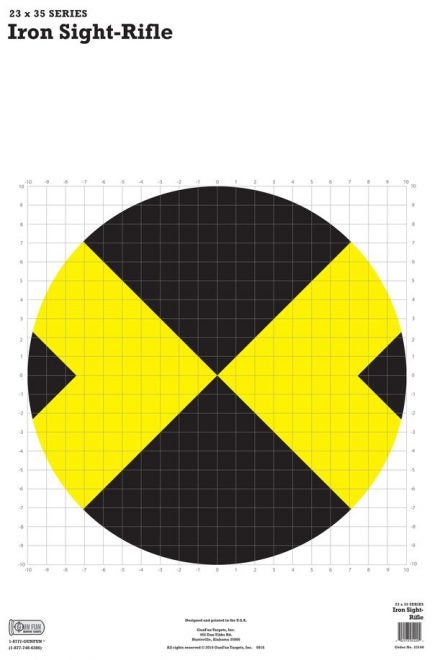 Published by Gun Fun, a major maker of targets for indoor ranges, Iron Sight-Rifle features several visual alignment aids. The center wedges make any vertical or horizontal misalignment of the front sight or even bead very obvious, allowing a consistent hold. The side wedges help line up the rear sight notch, and help to avoid canting with rear aperture. While named "rifle," this target offers the greatest benefit to pistol shooters. The high color and tonal contrast keeps this target visible out to a very far range, and the overlaying grid makes dialing in zero quick and simple. In my tests, sample groups shot with the same exact rifle, ammunition and sights shrank to just under half relative to traditional bullseye targets. The advantage remains similar at 25 and 100 yards. This target works well with scopes as well, but it doesn't offer any major advantages over diamond shape other than high visibility at distance.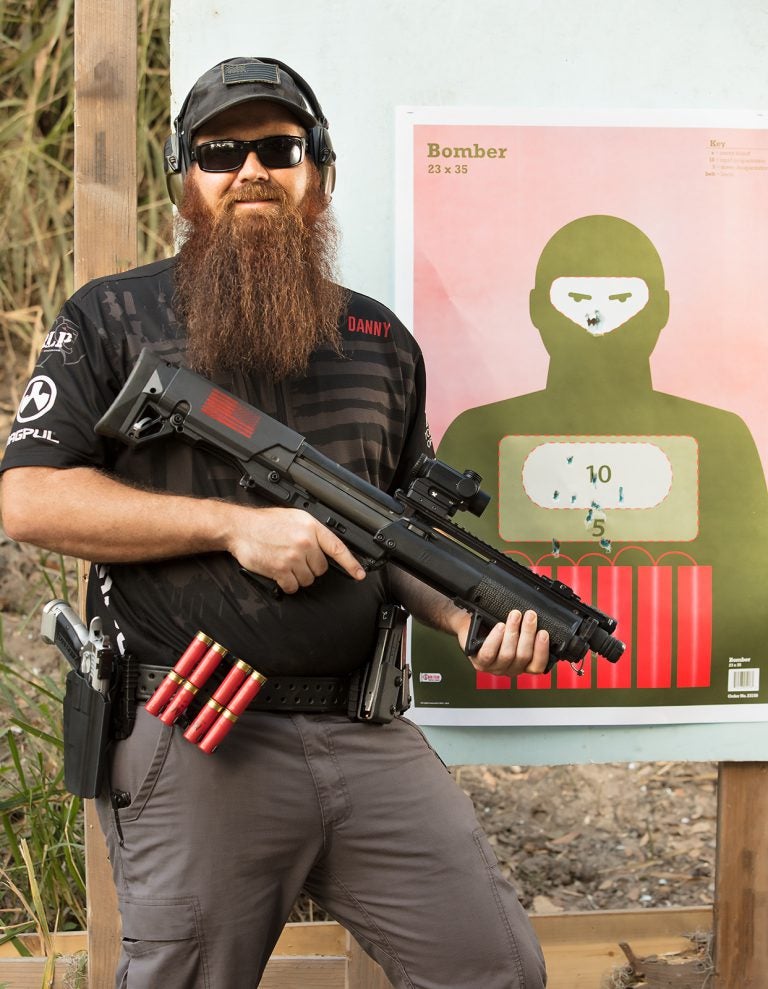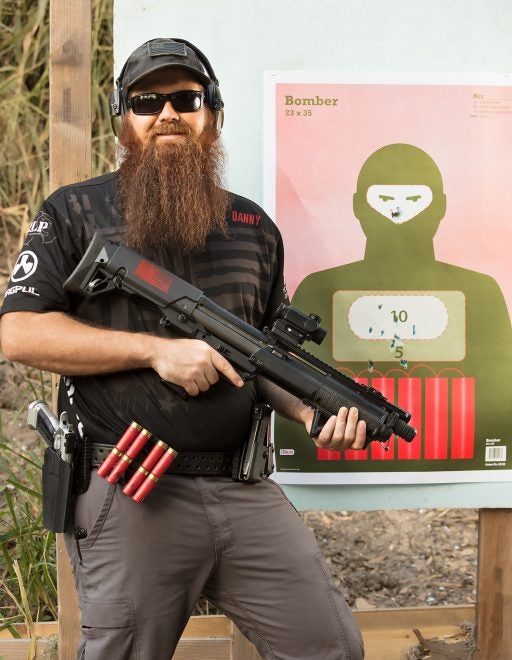 The other target I designed, Bomber, was to reflect the stereotypical jihadi on a rampage. Depending on the range, shooting for the facial triangle or the chest makes more sense. Much further out, the explosive belt becomes the target instead of a no shoot item. It's part serious, part tongue in cheek. For people planning a vacation in the Middle East or its European extensions, the practice may be worthwhile.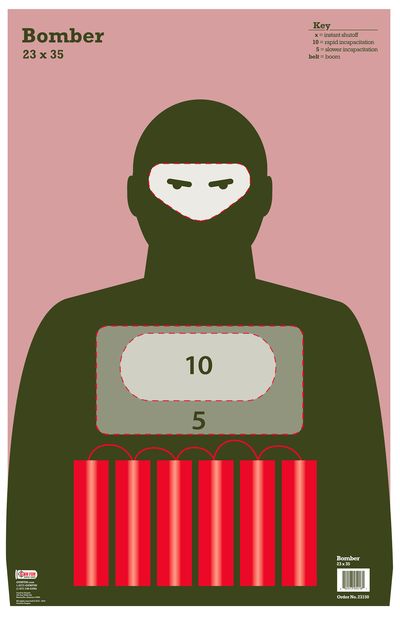 Both targets retail at $1.45 including shipping.