Photo: 17-Year-Old Hunter Bags Big Drop-Tine Georgia Buck
Russ Chastain 11.11.16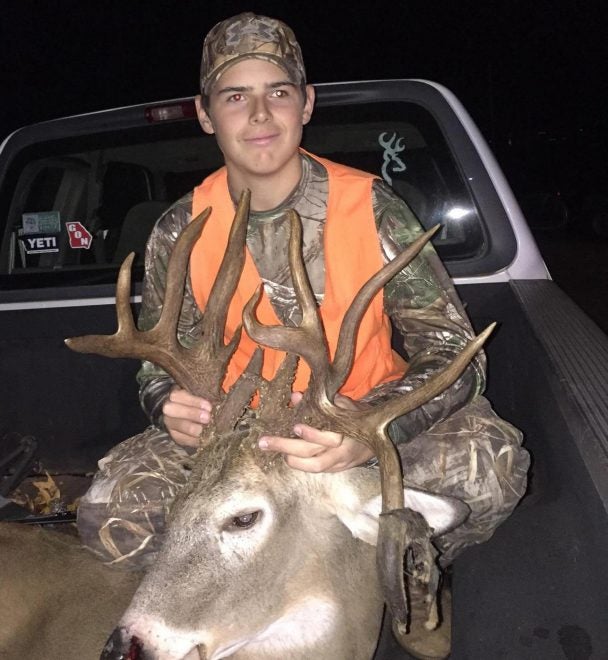 Now this is impressive. I've been hunting Georgia whitetails for years and have never seen a buck like this one. It's good to know that they exist!
This photo was posted October 31 on the Georgia Outdoor News Facebook feed, along with the following caption:
Check out the drop tine on this Henry County buck. Jackson Greer, 17, got this awesome 14-pointer in Henry County last week.
This buck is obviously mature and has 14 points, including a very impressive drop tine. (As the name suggests, a drop tine is an antler tine that points downward rather than upward.) Not only that, but the drop tine is branching from an unusual tine that apparently forks out of the side of the main beam–and that tine is pretty impressive even without the drop tine.
The main beam is kinda scrunched towards the end. In fact, the list of unusual features just goes on. An absolutely massive trophy buck, especially for a 17-year-old hunter.
As one of the commenters said on Facebook, "17 years old! I know hunters that have tried for 50 years to get a chance to take a buck like yours!"
I've been chasing whitetails twice as long as he's been alive and haven't gotten one that big yet. But that may change the next time I go to the woods!
Here's to that next hunt.