Coleman's National Park Service Centennial Gear
Russ Chastain 11.16.16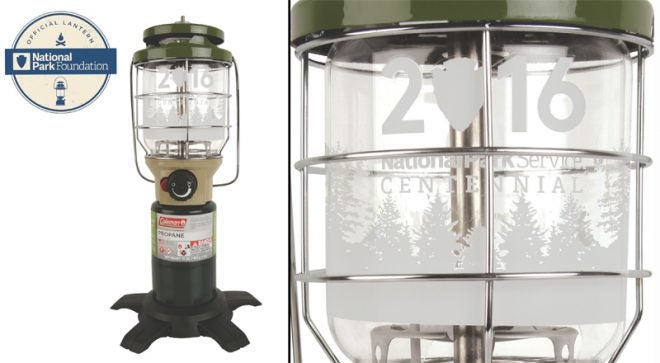 To commemorate the 100th anniversary of the USA's National Park Service (NPS), longtime manufacturer of outdoor gear Coleman has issued a special line of products. Adorned in the NPS colors of tan and green, these products will let folks enjoy the great outdoors while celebrating a heritage of public lands being actually open to the public.
Although purportedly containing five pieces (a grill, a stove, a cooler, and two lanterns) — and with only three pieces shown here — only one product can currently be found on the Coleman site: the National Parks Edition Northstar Propane Lantern.
Perhaps some of these limited editions have already been discontinued, but they can hopefully still be found at retailers.
This is good-looking gear, and if you want it I hope you can find some. At least the lantern can currently be purchased at Coleman's website. It features a nicely-etched globe as well as the NPS color scheme.