Don't Forget Your Gun Dog This Christmas Giving Season
Bob McNally 11.30.16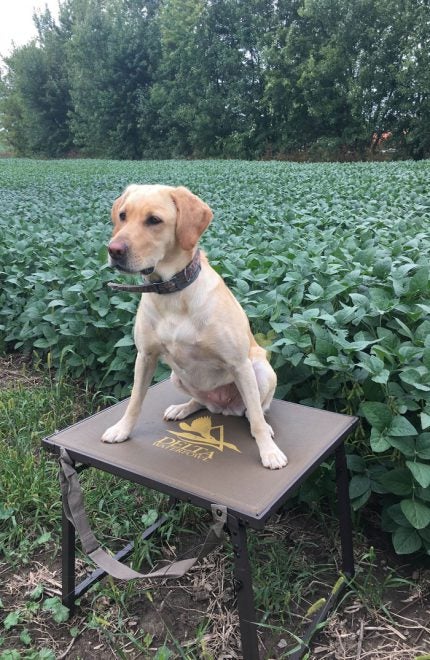 Delta Waterfowl Gear (www.deltawaterfowlgear.com) has perfected an idea imagined by duck hunters for decades.
They've developed a stand for gun dogs that keeps a canine out of the water when hunting a marsh or flooded timber. It's made of aluminum (weighs under 10 pounds) and a mesh platform allows water to run through and prevents puddling. It height adjusts from 22 to 36 inches, with easy folding legs for transport and storage.
The stand has angled feet for pressing down into marsh muck so it can be set firmly before putting a dog on it. It sells for under $100.


SHOP NOW