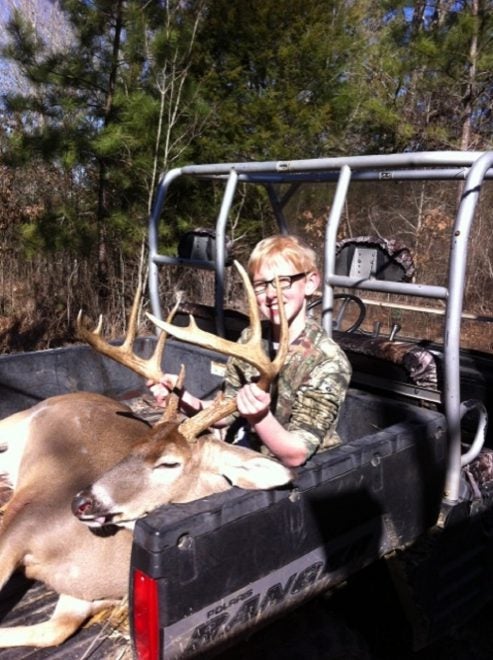 How do you hunt deer? Do have a plan laid out thoughtfully over time well in advance of hunting season? Or do you just charge out of the house one day with a handful of gear and a gun, jump into the truck, and blast off to your old stomping grounds?
There are a lot of strategies for deer hunting whether you are an archery hunter, crossbow user, or hunt deer with a high powered rifle and fancy optics. You likely have all the prime accoutrements expected of a deer hunter these days, including trail cameras, deer feeders, an electric UTV, GPS, rangefinder, all weather super camo clothes and boots, and all the rest.
Or like many hunters I know, you arrive in camp and half the stuff you needed you left at home because you forget the gear box or bag in the garage. A friend of mine even allowed his wife to pack his hunting clothes, and because of a disagreement over something, payback was hell. He arrived in camp without any hunting pants having been packed for him. Never allow anyone else to pack your gear. That's your job.
Alas, let me suggest that the first ingredient of any successful deer hunt (or any outdoors adventure) is the master plan. This is a guide sheet to everything needed and it is written out on paper, not stored in the brain or on an iPhone. Furthermore, this listing of all gear, supplies, food, and everything else needs to be crafted a couple of months before the hunt  departure date and refined on a regular basis. I have a file with ten years of deer hunting master plans, but sometimes I still forget something like a food item or a redundant clothing item.
And before you arrive in deer camp, think ahead about how and where you plan to hunt. Check the weather and wind direction. These things you can do in camp on your cell phone now. Consider your hunting stand options well in advance. Then, if some other hunter in camp has already pinned your first choice, you have other stands already planned out.
Know what you will wear and what gear you will take to the stand. Double check the list and the actual gear. More than once I have driven out of camp without binoculars or a pair of gloves. Don't let the sheer excitement of the hunt deter you from proper planning and execution.