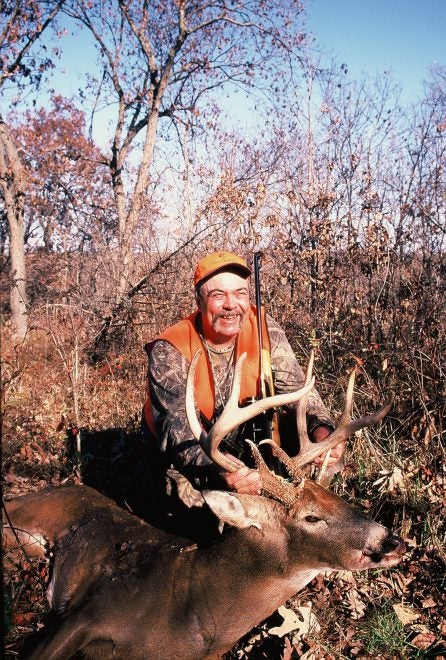 Classic deer rifles run a wide gamut…from repeating-action pumps to single-shot tack-drivers, there's something for almost everyone who wants a deer gun a cut above many on the market.
Here are some:
1) The Remington Model 7600 has classic lines, and for a short-barrel (22-inch) pump-action firearm, it has long been considered one of the most accurate rifles around. Fast swinging, and quick to offer follow-up shots, this center-fire gun is easy to maneuver through brush and brambles. This model replaced older Remington Models 76 and 760. All are excellent deer takers, available in popular whitetail calibers from .243 to 30.06. A detachable four-cartridge magazine is one of the gun's most popular features.
2) Marlin's Model 336 is perhaps the most successful lever-action deer rifle ever produced. Chambered for the popular 30-30 and 35 Remington calibers, this rifle is more popular than some style lever guns because the side-ejecting mechanism allows for simple mounting of a rifle scope. First marketed as the Marlin 36, the Model 336 has not had much design changes since its introduction in 1936. Recent bullet improvements of the 30-30 cartridge have caused a buzz in lever-action guns, including the Model 336. Plastic-tip, more pointed bullets, significantly have improved the 30-30 cartridge ballistics over yesterday's projectiles.
 3) The Winchester Model 70 has few peers for reputation as a dead-on accurate bolt-action firearm. Several versions of the Model 70 have been introduced by Winchester, including the much heralded "pre-64", which are those made by the company prior to 1964 when the Model 70 was redesigned. The "post-64" Model 70 was redesigned again in 2007, when the Model 70 "Classic" was introduced that is based on the "pre-64" famed design. This great rifle is available in many grades with options, in many popular deer calibers, and features a simple adjustable trigger, three-position safety, and an optional detachable magazine.