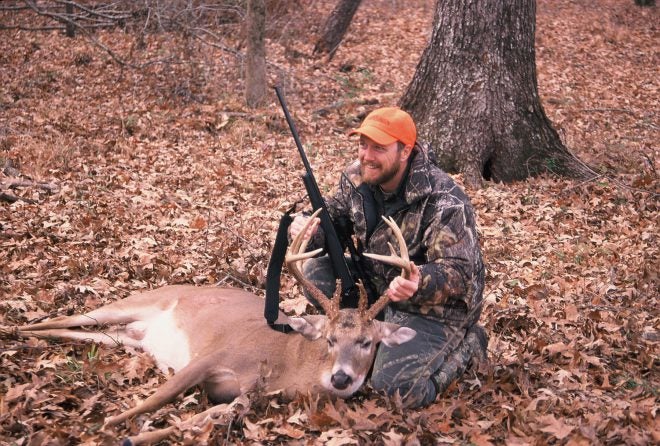 Here are 3 more classic deer guns that are among the best ever designed.
6) The Weatherby Vanguard is an inexpensive firearm by Weatherby standards. But it has the heralded Weatherby name, and most of the features that make Weatherby bolt-action rifles among the most admired and accurate firearms coveted by deer hunters. Noted features include: an adjustable trigger, available in many popular deer calibers, side-mounted thumb safety, guaranteed accuracy by the manufacturer, and a rugged but pleasing synthetic stock.
7) Savage Model 99 is a discontinued classic, accurate deer rifle that must be included in any list of "best" firearms. This unique-designed lever-action firearm was introduced in 1899 and featured a rotary magazine that allowed the use of more pointed and better-ballistic bullets than tubular-fed magazine lever action models like the Winchester 94. Discontinued in about 1960, Model 99s are fairly easily located for sale in deer country, and are not particularly expensive. Some of the best deer calibers include the .308, .300 Savage, and the .250-.300.


8) Remington Model 700 rifles are so accurate, that they are standard issue for many military sniper marksmen. The dependable Model 700 is available in a wide variety of styles, weights and stock types. High-gloss and expensive walnut stocks add dollars to retail value, but weather-proof synthetic stocks of many colors and varieties are more economical, and are easy to take of in the field. A receiver made of solid bar stock steel, and a recessed bolt that locks inside a counter-bored barrel breech, help make the Model 700 one of the most accurate deer rifles right out of the box. It's available in a number of good deer calibers, including the most popular .270 Winchester, .30-06 Springfield, and 7mm Remington Magnum.