Mission Critical Baby Carrier: Tactical Infant Transportation
Kevin Crank 12.08.16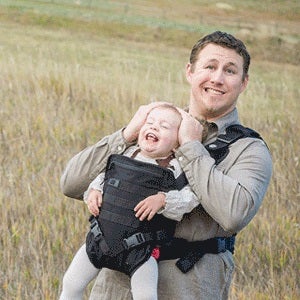 Mission Critical is a term carrying weight and urgency in life threatening situations. It is also the name of a company that provides baby carriers, apparently. Not just any baby carriers but tactical baby carriers!
This isn't a joke and I'm not trying to rag on them. It is built with the male body in mind. Thus, the weight distribution and padding keep the child close without being uncomfortable over time. In addition, there is a Daypack that easily attaches to the back and counterbalances the child as it grows.
The tough construction, modularity, and comfortable designs seem well suited to the new dad, most of whom would shy away from your average, sometimes flowery baby gear. Granted, this is a little on the nose, but functional novelty can be worth it. Especially if you're the 'ready for anything' kind of guy that most of our readers tend to be, or perhaps you needed a good laugh. Either way, I'd say check out Mission Critical for all your tactical parenting needs.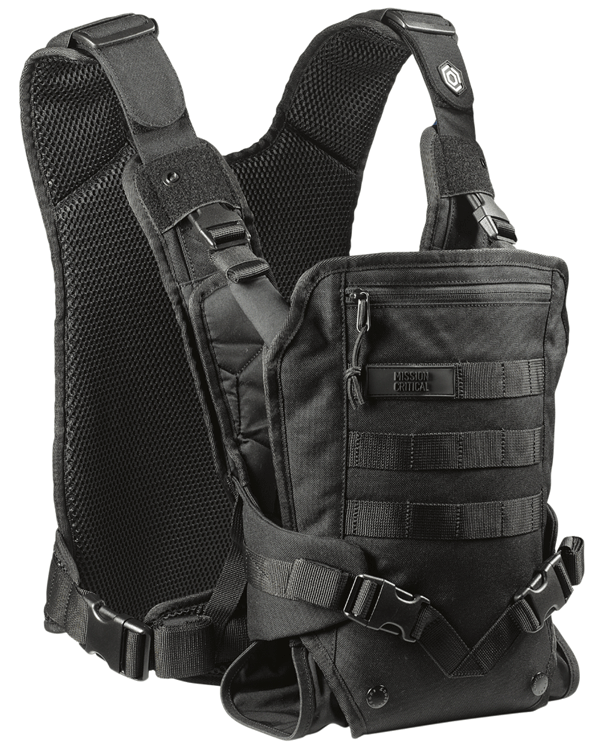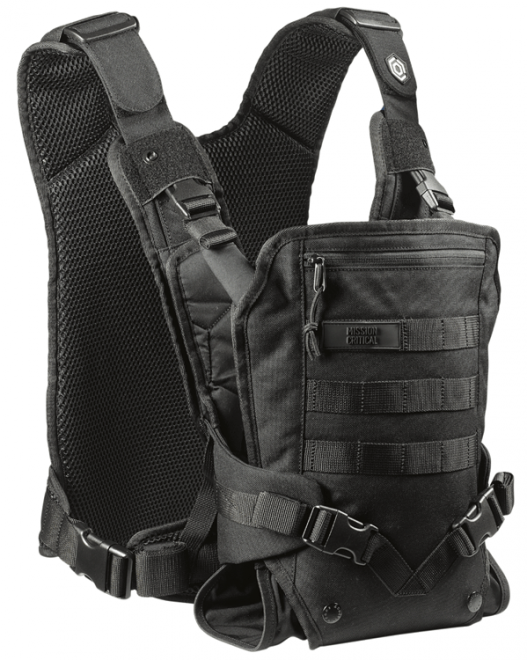 For babies approx. 8-35 lbs.
1000D Nylon outer construction
Meets all applicable ASTM regulations for baby carriers
YKK zippers
Sun shield
MOLLE attachments front and back
Weight 36.5 oz
SHOP NOW