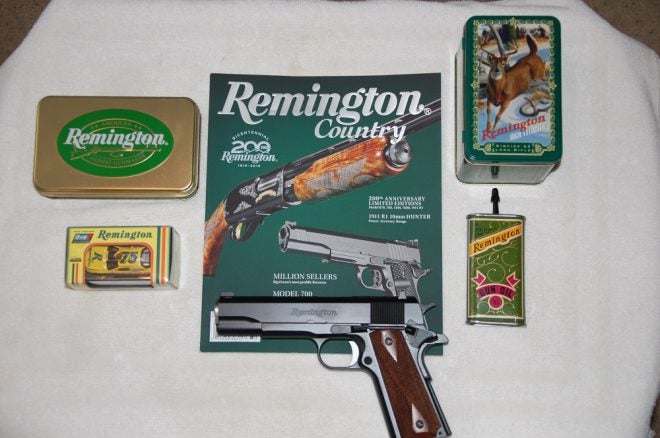 What is any more iconic in the American world of firearms, shooting, and hunting, than the name Remington? Remington guns have been a part of my family's life since I was a small lad growing up in Southeast Missouri. When my dad returned from the big war having flown a B-24 bomber over Germany, his first big purchase from the local Western Auto was a Remington 11-48, 12 gauge shotgun for duck hunting.
Years later my older brother was awarded a first model Remington 742 in 30-06 by Santa Claus himself. My brother now living in Washington State still deer and elk hunts with that rifle he has owned almost 60 years. That rifle is still humming along and has never failed to function.
My own first Remington hunting rifle came in college around 1972 or so from Midway Arms near Columbia, Missouri, which is now the well-known company Midway USA. This was a beautiful model 700 BDL in .270. I hunted with that rifle for years. Since then, there may have been many Remington's cross my path, including several of the Classic 700 versions.
Remington Arms began back in 1816 when Eliphalet Remington fashioned a first rifle barrel on his father's forge then carried it to Utica, New York to a local gunsmith to build it into a flintlock rifle. This began his rifle making business forging barrels for gunsmiths all across America.
The historical timeline of the Remington story has many numerous points of interest. It would make a good study just to uncover all of the roles that Remington played in the gun history of America. Listing just a few, in 1861 Remington supplied arms to the Union forces for the Civil War, in 1906 Remington introduced the Model 11, America's first autoloading shotgun, by 1917 Remington had supplied more than half of the small arms ammo for the Allied Forces during WW1, and in 1918 Remington received a contract to supply 500,000 .45 ACP 1911 pistols.
In 1950 Remington brought out the iconic 870 pump action shotgun with over 10 million sold. Remington along with Elmer Keith developed the famous .44 Magnum handgun load. The 700 model hunting rifle came out in 1962 followed by the 1100 shotgun in 1963. The history goes on and on, including numerous gun models and revolutionary work in ammunition development. Take note that Remington is offering many special products for its 200th Anniversary. Might be a good time to buy a piece of American gun history.