Watch: Tree Cutter Gets a Nasty Surprise From a Hollow Tree
Russ Chastain 12.12.16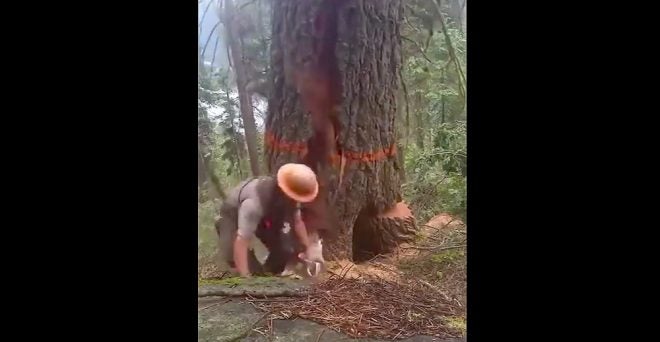 Need to clear land for that mountain cabin? Gotta gather firewood for your preppers' bolt-hole? Well, this might just help you stay alive.
I don't want to give it away, but this video is worth watching if you have ever cut down a tree, wanted to cut down a tree, or wanted to know what to do when something goes wrong during the cutting of a tree. It's an example of what to do to get out of harm's way (run 90 degrees away from the path the tree is falling).
I stayed on edge for most of the video, just waiting for some angry critter(s) to come running out of the hole in the tree.
https://youtu.be/gK_Mfsj1vho