Watch: This Palm-Fired Gun is a Little All Right
Russ Chastain 12.21.16


I love guns. Don't you? And cool little poppers like this one are extra-nice. This gun is literally a Little All Right. That's the model! It's a palm-sized 5-shot rimfire revolver chambered for 22 Short.
The right grip reads, "All Right Firearms Co, Manufacturers. Lawrence, Mass, U.S.A." The left grip reads LITTLE ALL RIGHT, Patented Jan'y 18, 1876.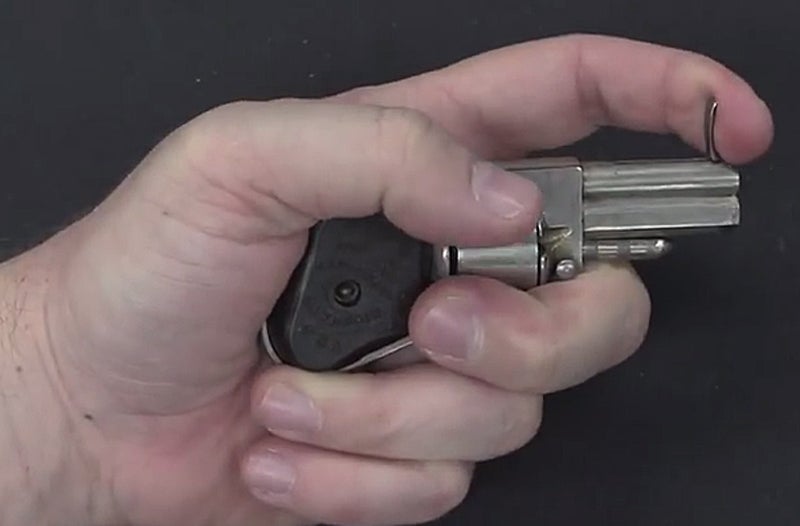 To fire it, you have to place the butt of the grip in your palm, grab the trigger or "pull" that's sticking up where a front sight ought to be, and squeeze to pull that trigger rearward. It's a bit of a reach, and being a revolver, you know the hot gases that leak out between cylinder and barrel are bound to burn your hand, so wear some good gloves!
The trigger can be folded down to cover the muzzle, thus keeping pocket lint and such from getting into the bore.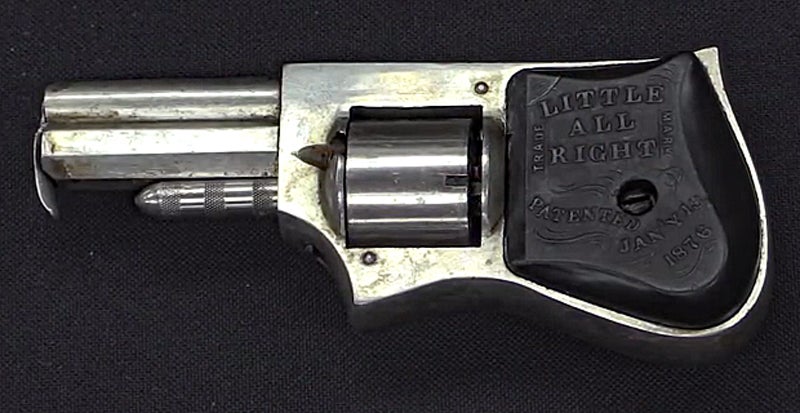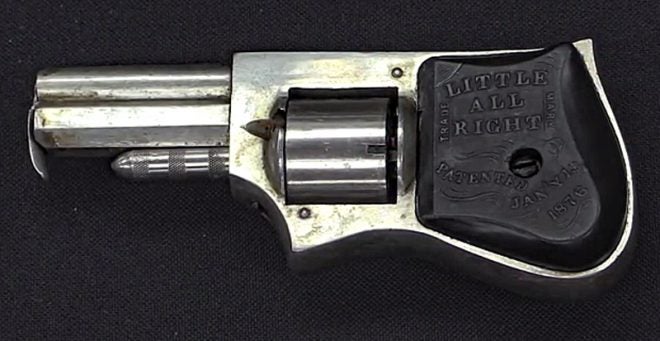 Now that's a little all right!