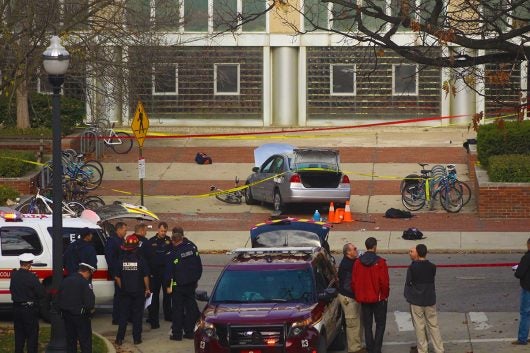 GOA reports that Ohio college students will soon be allowed to protect themselves–IF school trustees vote to allow it.
On Monday, December 19, 2016, the governor signed Ohio SB 199, which shall take effect "in 90 days." Among other things, the new law will allow concealed carry on campuses (at the discretion of trustees), in public areas of airports, and at daycare centers (at the discretion of business owners).
Additionally, anti-gun business owners can no longer bar employees from bringing legal handguns into company parking lots.
Breitbart News previously reported that Ohio lawmakers responded to the November 28 Ohio State University car and knife attack by placing campus carry language in SB 199, then passing the bill by large margins. Buckeye Firearms Association reported that the legislation passed in the House by a vote of 68-25 and in the Senate by a vote 22-8.
We continue to inch forward in eliminating "gun-free zones." The movement is far too slow for my liking, but I'm thankful for it nonetheless.