I have been shooting Kel-Tec SU22 since 2009. It's a very interesting carbine, super light at 4 pounds, very reliable, and simple in operation. It even folds in the middle for transport. While is resembles a gas piston design, SU22 is pure, simple blowback. The "gas tube" is merely a construction element.
Adding a sound suppressor to the threaded muzzle quieted it down as much as supersonic ammunition would permit. My sole complaint about SU22 is its preference for high and standard velocity ammo. It will cycle 45gr subsonics and even 40gr, but the latter only when newly cleaned. With hi-vel ammo like CCI Mini-Mags, it will run over 1000 rounds between cleaning, and that's with the extra gunk added by suppressor blowback!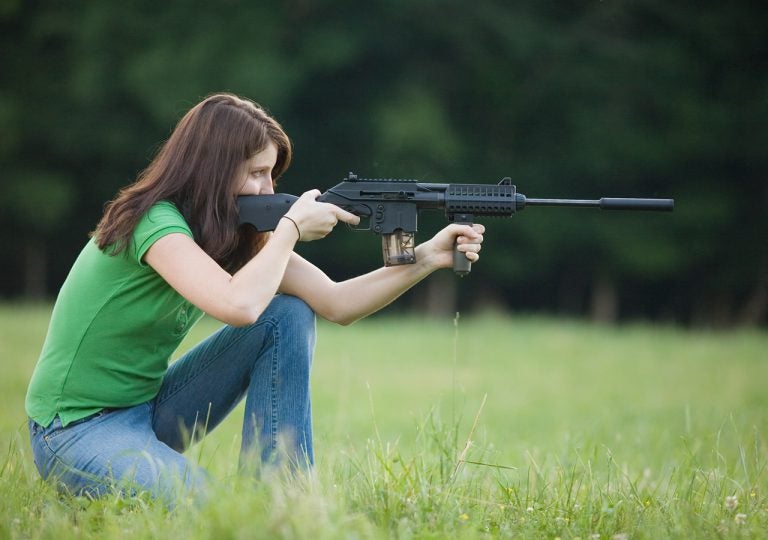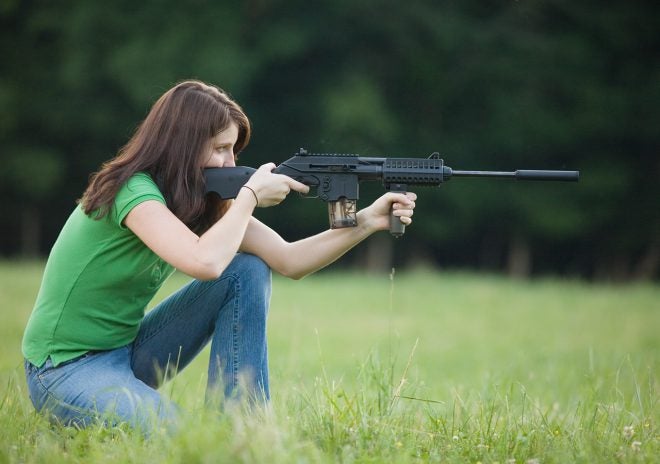 It could have been the ideal .22 for teaching new shooters, except for the fixed adult length of pull. One pistol grip kit later, ta-da!
Now even small kids can handle it with ease. The charging handle also deflects empty casing forward, so left-handed shooters can enjoy without concern.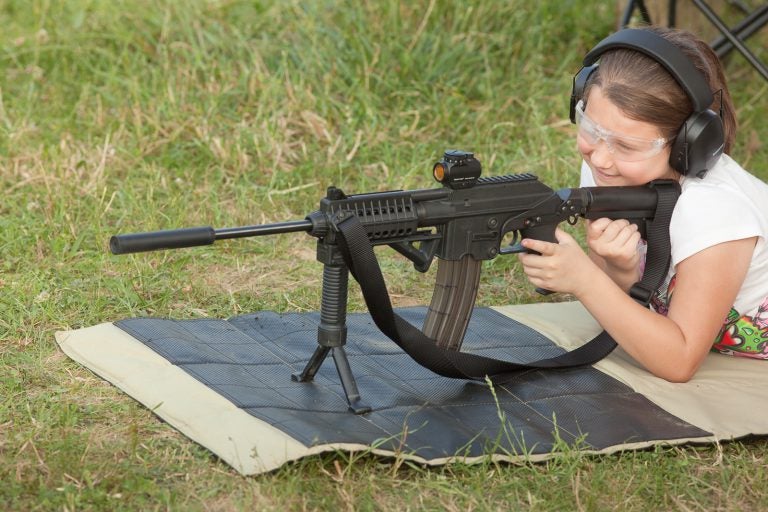 One pillar of SU22's reliability is the simple design and good QC. The other is its use of excellent Black Dog Machine magazines in the 10, 15, 25, and 50 round capacity.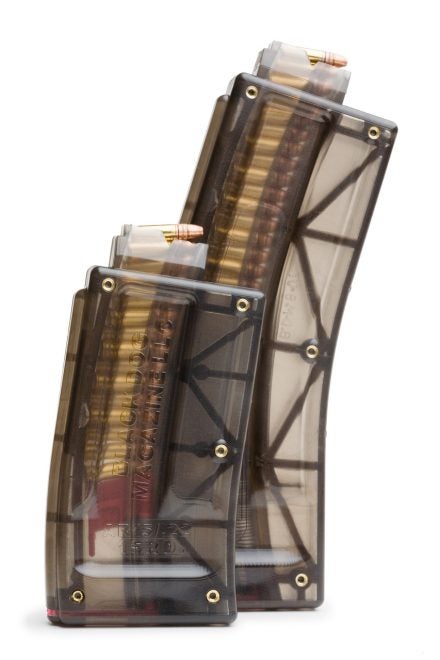 Although the red followers only hold the bolt open until the magazine dropped, SU22 has a manual hold-open latch right behind the magazine well. Bolt release is done by pulling the bolt handle back slightly.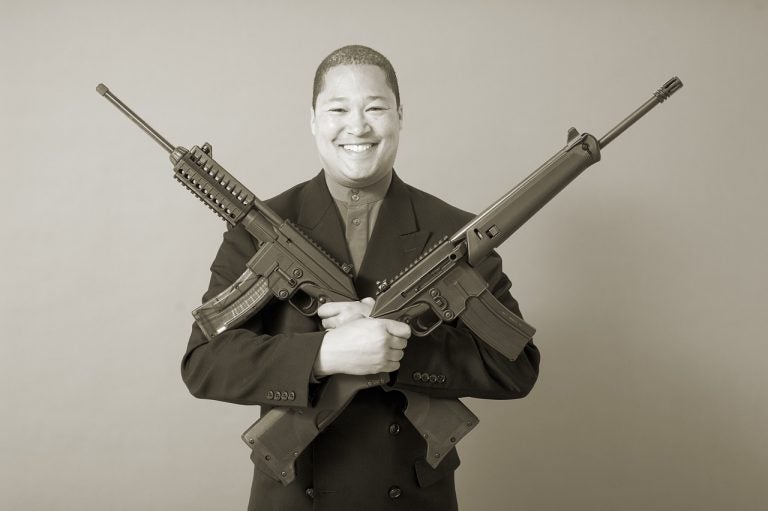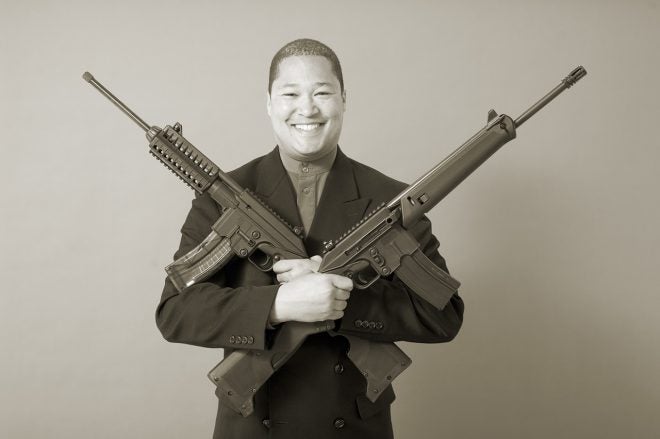 While made to mimic the ergonomics and the manual of arms of the centerfire SU16, SU22 is a superb carbine in its own right. I am a little surprised to see so few of them at shooting competitions as they have edge in reliability and light weight without much customization required.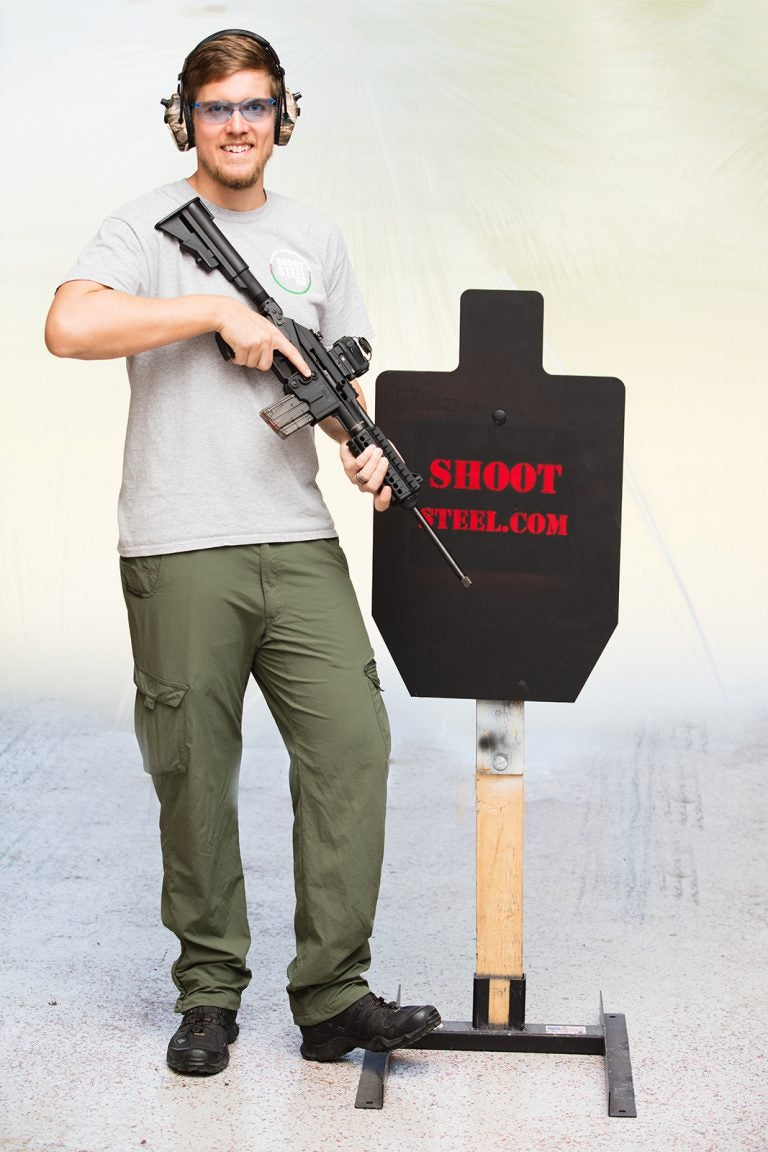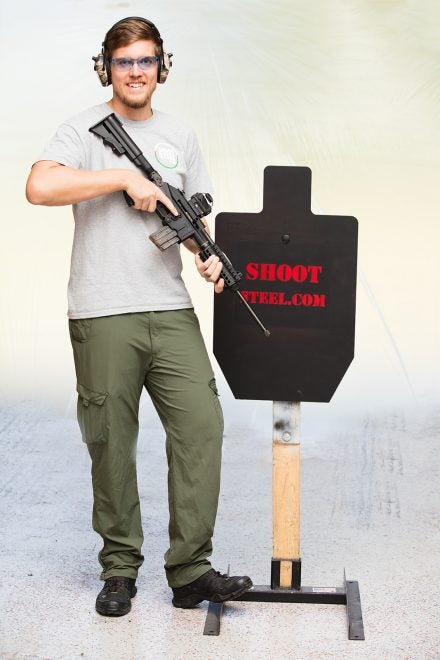 The video blow was made in 2012. Although the price of rimfire ammo has more than doubled since, it remains more economical than centerfire, and all other points still apply.
But cost of practice ammunition is a minor part of a range trip. The range fees, the travel, and most importantly, the scarce time are more of an issue. Starting new shooters with .22, especially a reliable one, is usually the best way to provide an enjoyable introduction. Self-loading and red dot sights allow a concentration on the marksmanship basics like stance, breath, and trigger control.
Thanks to the drop stock, SU22 places the sights much closer to the bore than 15-22. For the close range at which newbies shooter, that's an advantage. In general, SU22 gives dispersion of about 1″ at 25 yards with a red dot sight.
Everyone is having fun. The light weight makes off-hand aiming practical even for people unused to holding up rifles, even with 50 rounds in the magazine.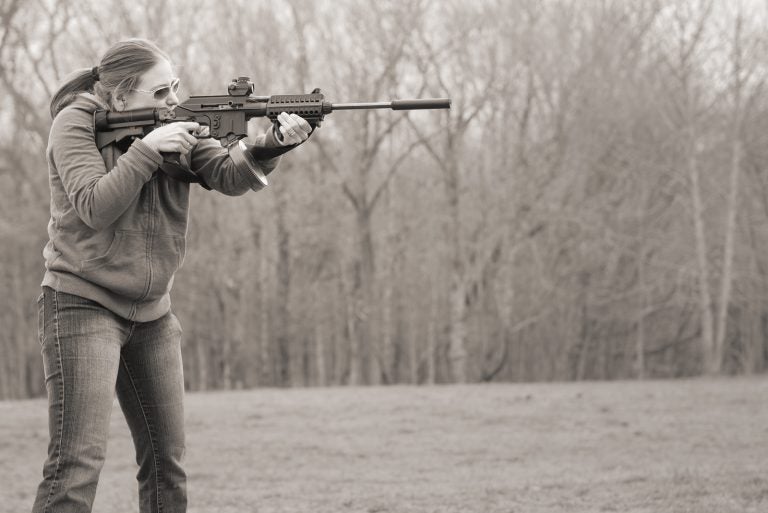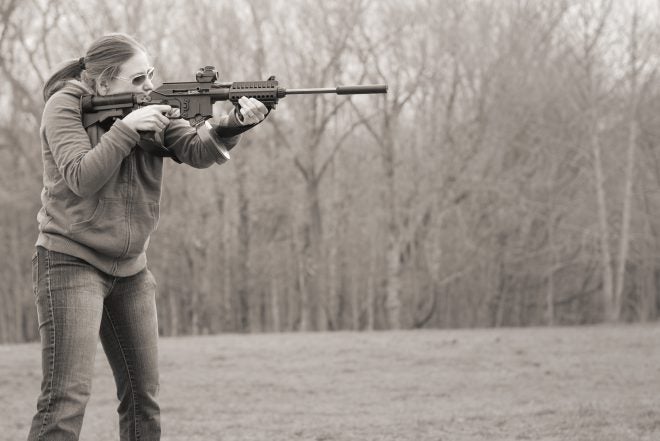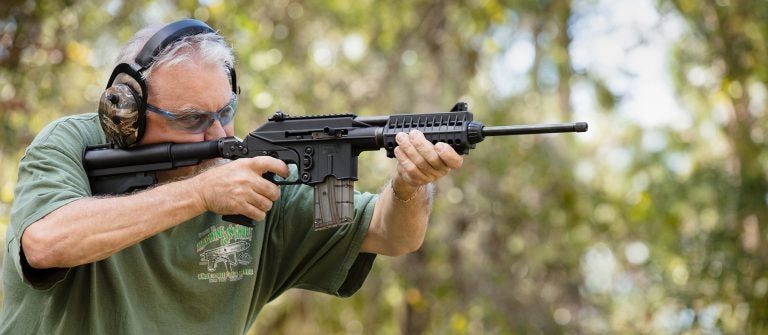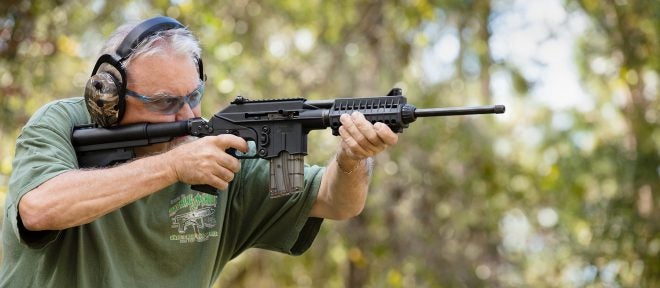 SU22 also has a serious side. It's a hardy, reliable trainer for field exercises. Being mostly plastic where the hands meet the rifle, it doesn't suck the heat out of the users' hands the way all-metal "survival" rifles or AR15-22s with aluminum forends would.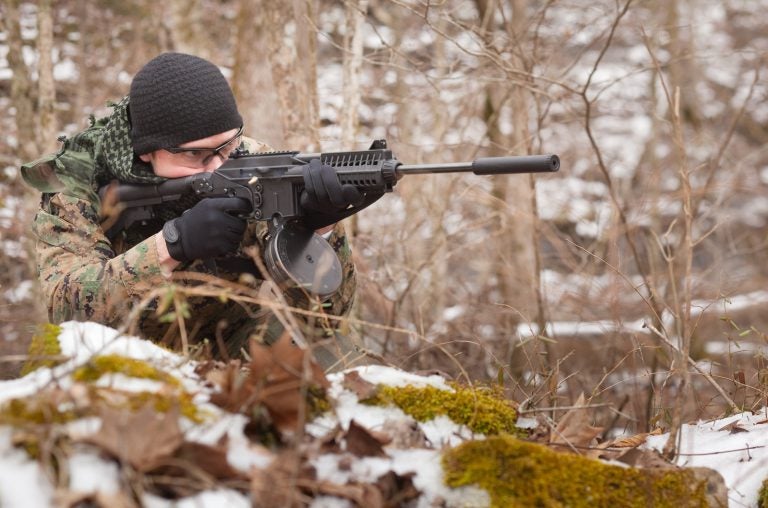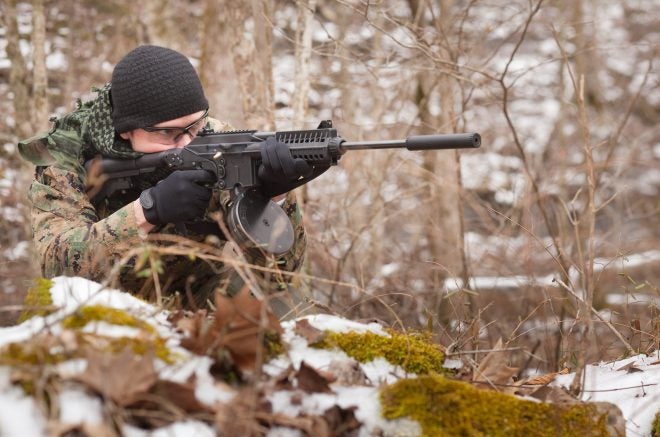 And, in case of zombie apocalypse, you can carry enough ammunition along to treat an entire rural county.