Watch: Q&A With Stan Zuray of Yukon Men TV Show
Russ Chastain 12.23.16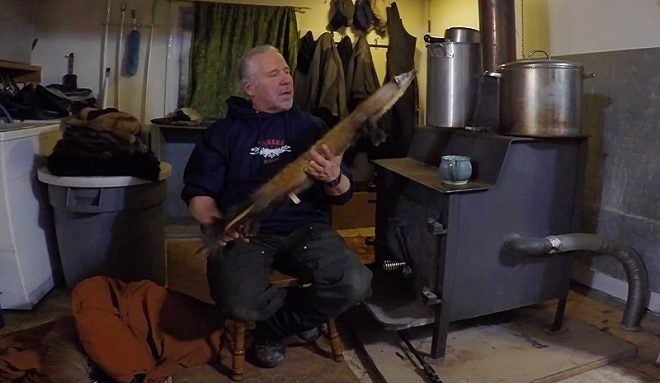 I've been watching the Yukon Men TV show since it first began, and while there's some invented drama in the show, we also get to meet some real, truly inspiring people who are more than characters on the screen. Stan Zuray is one of those people. This guy had gotten into trouble with the law in his hometown of Boston, and he knew that he was bound for more if he stayed there. He saddled the mule one day and headed off to the wilds of Alaska, where he's been living off the land ever since.
Stan lived by himself in the boonies for a long time, and later married, had children, and became a respected and admired member of the local community in and around the small town of Tanana, Alaska. He's clearly the real deal. He still hunts and traps for furs and food even though he's in his mid-60s, and he can fix just about anything.
So now that you know a little about Stan, you can hopefully enjoy his videos.
It's a bit amusing that after more than four decades in the boondocks, Stan still talks like a Bostonian; birch bark is pronounced "birch bok."
Anyhow, these videos show Stan simply answering fan questions. The first video answers questions such as:
"How do you cook your bear meat?" (Cure and smoke them into hams and bacon. He tells how in some detail.)
"Any tips on moving to Alaska?" (This is the most common question he gets.)
"How do you deal with the cold (and when will you visit Ireland)? (Layers! And Stan doesn't sound too enthused about visiting Europe.)
In this next Q&A video, Stan answers the question, "What do you do with your furs from trapping?"