Texas' Lake Fork Reservoir Prime for Winter Bass Lunkers
Bob McNally 01.03.17

Lake Fork Reservoir largemouth bass are world famous, with 10 pounders caught so frequently they rarely raise an eyebrow around the big lake north of Tyler.
There seems to be no end to consistently good, giant bass action on the 27,000-acre, 30-year old lake. The top six heavyweight bass recorded in Texas have come from Lake Fork, all of them weighing over 17 pounds, including the lake record of 18.18-pounds, taken in January 1992. That fish, incredibly, was caught by crappie fisherman Barry St. Clair using a minnow in 42 feet of water, and at 25.5-inches in length, it's the shortest of the top six bass caught from Fork.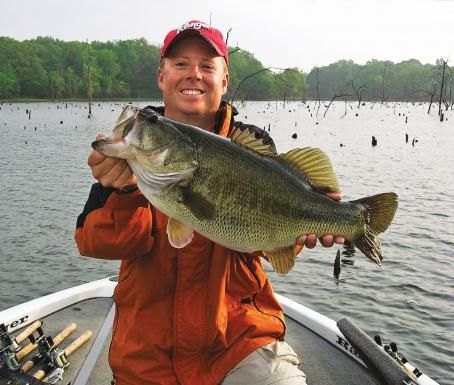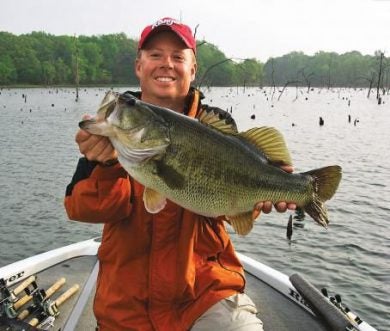 Lake Fork looks like every bass angler's dream. It's deep (with holes to 70 feet), fertile, and loaded with structure. There are creek channels, with lots of water 20 to 30 feet deep. There are long, tapering points, coves, man-made structures like riprap and bridges, flooded timber, stump flats, and a wide variety of vegetation, including milfoil, hydrilla, lily pads, and floating duck weed.
Texas Parks and Wildlife biologists aggressively stocked Fork with Florida strain bass, and still do, to the tune of over 600,000 fingerlings annually over the last decade. Such aggressive stocking, and with a strict slot limit and bass harvest regulations, Fork remains high on any angler's list of "must fish" bass spots in America.
Some of the top bass areas on Lake Fork include: Mustang, Big Caney, Williams, Dale and Wolf creeks, and Northwest Bay. Bass school around the first major breaklines on points near cove mouths.  Usually they'll be found in 10 to 20 feet of water. In hot weather, Lake Fork's largemouths move deep.  The key depths for most big summer bass are 20 to 35 feet of water. Night fishing on Lake Fork can be excellent through summer.
Who To Contact: Top places to headquarter and where guides can be secured include: Lake Fork Marina, phone 903-765-2764,4www.lakeforkmarina.com; and Axton's Bass City Marina, phone 1-877-525-4698, www.axtonsbasscity.com.
Gear You Need: You need a boat, or hire a guide who has one. Bass boats are fine, but smaller skiffs and kayaks allow good access in many places. The lake is a flooded forest, so be careful of motors when running.
The same bass tackle you use at home is good for Lake Fork, but beefy rods and lines are in order because the bass are big, aggressive, and the cover is tangled and there's plenty of it. Many anglers use 20 to 50 pound test, opting for braid because of its abrasion resistance.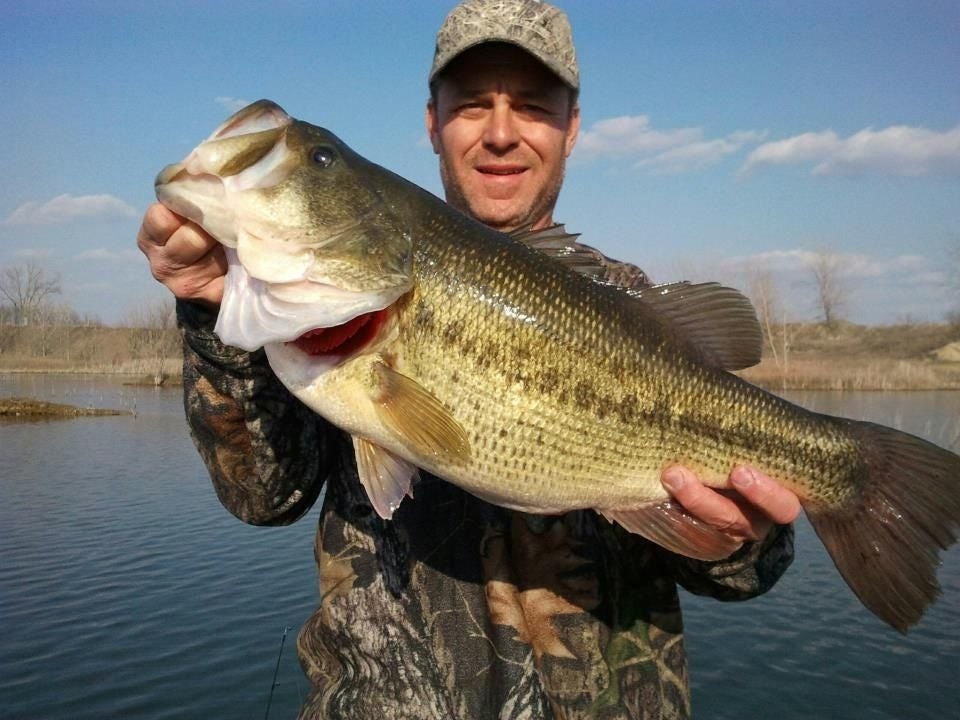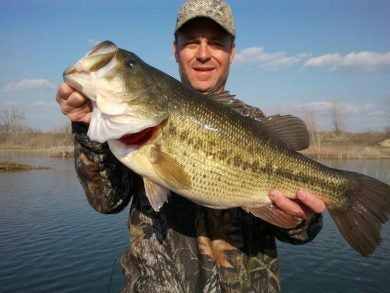 Big lures are in style, which help to eliminate smaller bass if you're after a 10-pound class bass. Oversize tandem-blade spinner-baits are popular because the lake has abundant grass and cover and such lures are mostly weedless. Texas-rigged plastic worms–BIG ones–are popular, too. Worms measuring 8 to 12 inches are not too big, and they require 5/0 to 8/0 super sharp hooks, and stout rods to drive steel into big bass.