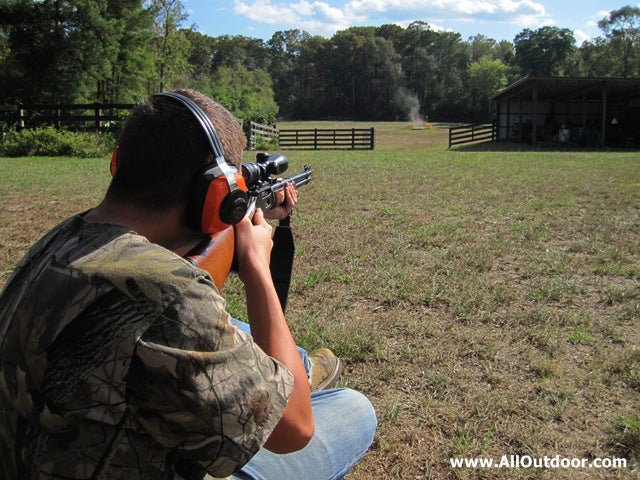 Are you looking at buying some firearms in 2017? Over the past few years, there has been a shift in the shooting community from classic to tactical firearms. The type of firearm grandpa used to put dinner on the table with has fallen out of favor.
As much as I like my AR-15 predator hunting rifle, I appreciate the plain firearm with no rails, lights, or anything else. Something like what my dad used to take my brother and I squirrel hunting with.
Whether you are a casual hunter, prepper, or a hardcore hunter, if you do not have these three firearms in your collection, maybe it is time to add them.
Henry Lever Action 30-30
With the Henry firearm costing almost twice as much as a Marlin 336, why buy a Henry?
Sometimes you get what you pay for and Henry has a reputation for quality. At least a couple of times in your lifetime, spend the extra money and buy yourself an expensive firearm. Buy something that you will be proud to pass down to the kids and grandkids.
Regardless of what a lot of modern day shooters think, the 30-30 Winchester is not outdated. The 30-30 is perfect for shots less than 150 yards and for whitetail deer sized game. With that definition, the 30-30 Winchester is a great round for deer hunting in most of the United States.
Remington 870
The standard by which all other shotguns are measured is the Remington 870. Production started in 1950 and over 50 million have been manufactured.
This pump shotgun is the perfect firearm for hunting duck, squirrel, deer, rabbit, and for home protection. It is an American classic that has been loved by generations.
The Remington 870 is one of the most popular firearms on the market. You should be able to walk into any pawn shop or gun show and find a used Remington 870. If you want a new one, go to a local sporting goods store.
Bolt Action 22
Last but certainly not least is a plain Jane bolt action 22 rifle. This is a throwback to a when we fired a round, worked the action by hand, then fired again. There is something about a shooter and their firearm acting as one. Make the round count because the next shot will be a few seconds later.
A bolt action 22 rifle is a great rifle for small game and teaching a new shooter the basics. How many of us remember our dad teaching us to use a bolt action 22 rifle? This does not have to be a certain brand name, nor does it have to be expensive. All this rifle needs to do is be reliable and accurate.
Having a bolt action 22 rifle in the house is an American tradition. Even if there was no other firearm in the home, chances are there was a 22 rifle that had been passed down through the generations.
Three Firearms
The list covers the three firearms just about all sportsmen should have.
30-30 Winchester for deer sized game.
Remington 870 for just about everything else.
Bolt action 22 rifle for small game and teaching new shooters firearm safety.
This is a collection that should serve you, your children, and grand-children very well.