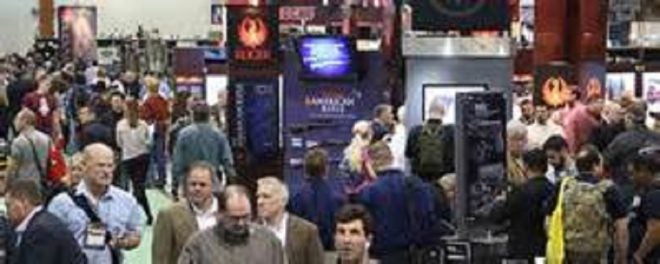 If handheld guns are your thing, then the new models coming out this year will really put a smile on your face. Handguns continue to be the No. 1 selling category of firearms for a multitude of reasons. Mainly the reason is for personal protection as threats have increased as have applications for concealed weapons permits. People want to feel safe at home, work, and in their rides. This is where handguns obviously serve well.
Browning is building on the Black Label 1911-380 and the .22LR models. There are full-sized and compact versions in black frames and now a new Gray model with or without a rail. There will also be a Medallion full-sized and compact types produced, as well. Check at Browning.com for full details.
Cimarron Firearms will introduce some interesting new models including the George S. Patton single action revolver Model P in .45 Colt, nickel plating, with "ivory" white grip panels. The Texas Ranger Model P with a 4.75 inch barrel will also chamber the .45 Colt. The Bad Boy model will take the .44 Magnum in a 6 or 8-inch octagonal barrel, blue finish, and walnut stocks. Finally a model to be called the El Malo is a single action Colt copy for historic enactors in .45 Colt and three barrel lengths.
CZ-USA is bringing back their SP-01 Phantom polymer framed pistol. It has changeable back straps to adjust shooter grip fit which originally made this pistol extremely popular.
Dan Wesson will be producing a new 1911 A2 and A2 Commander versions in .45 ACP with many upgraded features apart from the original basic 1911 model. This model will sport a lowed ejection port, combat sights, and an enlarged beavertail. The pistol will also have an extended thumb safety.
Remington has hit it out of the park again with a new 1911 model designated as the R1 10MM Hunter Long Slide. I have this pistol in hand to report on soon. It is a beauty. The 6-inch barrel sets it apart as does the refined adjustable sights and G10 grips. The usual finish is a black matte, but mine is a Gallery of Guns special model with a bronzed-brown finish, still available.
Ruger has made some changes in their LCP to the LCPII to enhance function and handling. Their new Mark IV .22 pistol will really raise eyebrows with its new disassembly feature of a push button take down mechanism. Push the button and the upper receiver tilts up and off the grip assembly. Once again, this New Year may be the year of the handgun.