YHM-8900: A Discreet Rimfire Performer
Oleg Volk 01.08.17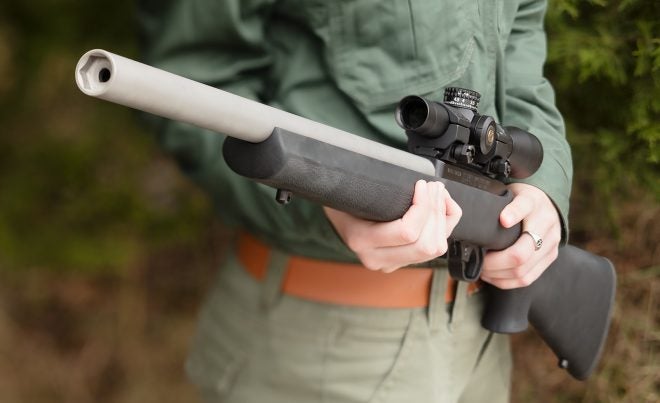 To a casual glance, YHM-8900 looks like the proverbial "gray rifle," a 10-22 clone of no special note. On the inside, it's quite a different beast. Besides an improved trigger and visibly recessed muzzle crown, it features an integrally suppressed barrel with considerable internal volume. The baffle stack is vented from the blast chamber, allowing ear safe firing even with supersonic ammunition.
The bull barrel is a standard 18", with the chamber and rifling adding up to 9.1", the rest made of the baffle system.The stainless baffle stack comes out easily with the included tool for detailed cleaning. Since unjacketed rimfire ammunition tends to run dirty, that's a very helpful features.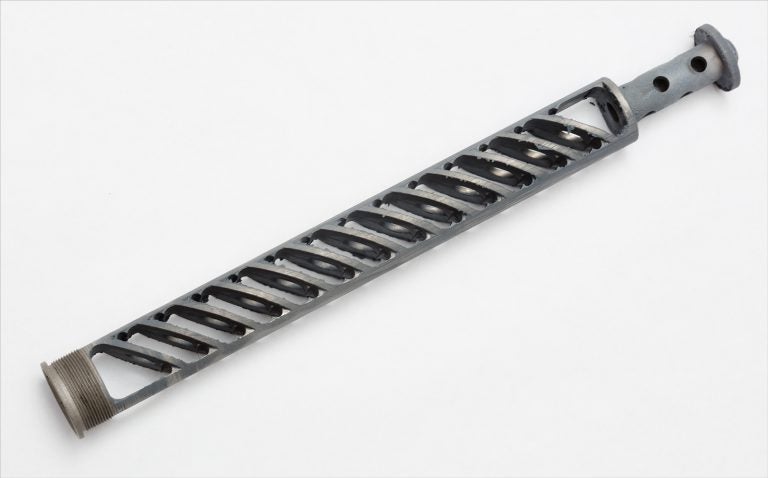 After about 500 rounds, it might not look terribly cruddy, but a closer look suggests regular cleaning.


Eventually, all that crud will affect accuracy, for now the dirty chamber merely makes extracting unfired cartridges problematic. When fired, casings extract reliably with the residual gas pressure, but administrative handling is diminished.
The rifle is light, perfectly balanced, and fairly resistant of the elements thanks to the Hogue Overmolded stock. It proved just about the ideal tool for introducing riflecraft to new shooters without the distraction of loud report. In experienced hands, it is quite accurate. In a windless valley, carefully fired 70 yard groups with CCI 45 grain Suppressor ammunition are around 3/4″, and 1 1/4″ with Gemtech 42gr bullets. In the wind, groups open up due to long flight time, but hitting a playing card at 100 yards with all ten shots is easy, and even a paper plate isn't safe at 180 yards with the rifle shot off-hand..
The generic look of this rifle is a great plus when dealing with potentially unfriendly jurisdictions. Even with all excise tax paperwork in order, some officious thugs would latch into the fact of a suppressor in private possession. What they don't recognize doesn't become a problem.