Gulf Restoration- The Aftermath of Deepwater Horizon
Dr. John Woods 01.10.17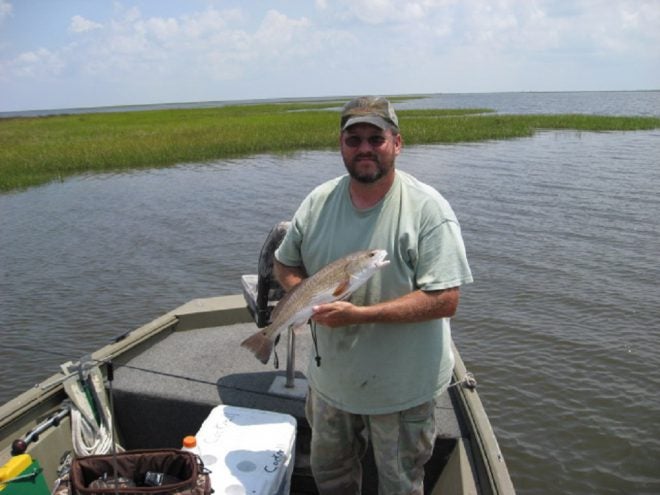 Some years after the Deepwater Horizon oil spill accident, the research continues as to just how much damage was done. It seems like the spring of 2010 was eons ago, but now seven years later we are still learning more about the impact this oil rig blow out had on the ocean, the gulf coasts from Texas to Florida, and all the resources across that region.
Litigations have just about wrapped up and B-P Oil is having to pay up roughly $16 billion (with a B) dollars for restoration works to start taking place quite soon. The five impacted states, copious wildlife and fisheries agencies both federal and state levels along with numerous conservation organizations and "consultants" have jumped on the wagon (read money train) to present solutions to initiate measures for the cleanup. I've never seen so many and varied opinions outside of a BBQ cook off.
If you are interested in such recovery efforts, please make certain in your state that these recovery funds are spent on their intended purposes and not diverted to other issues. Politicians have a way of salivating over the mere thought of additional available funds to share with their cronies.
One of the damage summaries has been presented by the National Wildlife Federation and the report appears quite objective. Their comments come from the massive Programmatic Damage Assessment and Restoration Plan. It is at least a starting place for assessing what resources were harmed the most. Those nine impacts are summarized here in no specific order of priority.
The Kemp's ridley sea turtle was making a good comeback until the oil spill reversed this. Nearly 20% of the adult female turtles were killed. Critical wetlands and estuaries need restoration.
Some 93 species of birds were affected by the BP oil spill. The full spectrum of habitats must be restored including barrier islands, beaches, dunes, marshes, forested wetlands, and prairies. New science based tools are being launched to help identify high priority coastal areas for protection.
Numerous species of Gulf fish spawn were lost. Coastal estuaries where fresh water meets the salt waters serve as nurseries for these fish larvae and thus must be restored.
Dolphin and whale species were harmed. Birth rates in these species are down. Efforts continue to restore estuaries and wetlands to benefit fish populations to revitalize these species.
The Bryde's Whales were exposed to the oil spill and many deaths have resulted to the tiny group of some 26 whales. Federal efforts are afoot to reduce further negative impacts on this unique species of whales.
Gulf sturgeon like salmon are born in fresh water but spend their lives in the sea to return to fresh waters to spawn. These fish use six river systems to spawn that were damaged by the oil spill. Restoration efforts will focus on rebuilding these spawning grounds with habitat improvements.
Some 8.3 billion Gulf oysters were lost from the spill and disaster response efforts. Roughly two-thirds of American commercially harvested oysters come from this coastal region. Oil funds will be spent to rebuild oyster reefs and related estuaries. Rebuilding these oyster producing reefs should be a high priority.
A National Academy of Sciences study has found that the chemicals used to disperse the oil did not aid in oil biodegradation after all. These chemicals may have actually suppressed it. The toxicity of the oil often increased when mixed with these chemical dispersants. Other oil dispersing methods using natural microbes are being researched as a safer alternative. More research in this area is needed.
Where did all the oil go? Around the wellhead, an area of 770 square miles was damaged by the oil spill. Fragile reef ecosystems and corals were damaged. There is no known way to restore these. Additionally, the fate of roughly 30 percent of the oil is still unknown to date.
Work is being conducted to further ensure such accidents can be avoided in the future. The industry needs better blowout preventers and monitoring procedures to judge the conduct of deep-water drilling operations. The U.S. Department of the Interior has a pending rule focusing on these issues.
Such incidents as the BP Oil spill tend to be out of sight and out of mind. However, the devastating impacts of such disasters are long range and long-term. With the huge financial amounts of restoration funds becoming available all sportsmen and serious organizations need to keep an eye on what work is actually be accomplished. For more information check out the web site www.RestoringtheGulf.nwf.org.