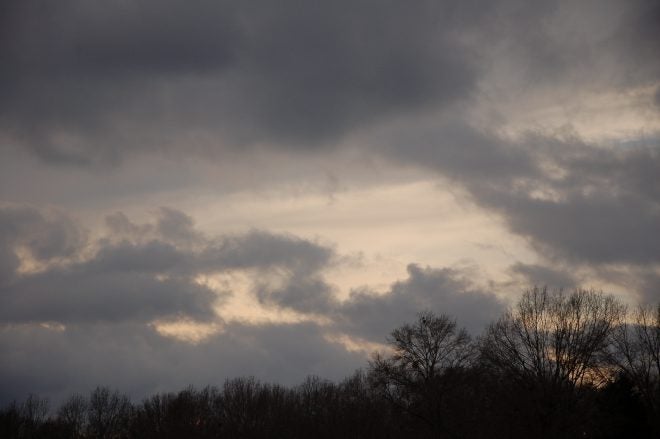 Summer's revenge has started or is about to even in the Deep South. Cold weather trends, one after the other are coming across the Great Plains and now dipping into the Southern states. This means rain, sleet, and maybe snow, but assuredly wind, cold wind.
Withstanding cold temperatures is one thing, but add even a slight breeze and the chilling factor goes down further. Then imagine a day temp or night near or below freezing with a 10-20 mph wind on top of that, a Northerner wind. Buddy, that spells C-O-L-D!
Here in the south another atmospheric element adds to the cold wind and that is humidity. I laugh all the time at people that come from Michigan or Minnesota in the winter and can't believe how cold it can get. Usually it is temperature, humidity, and wind. The triple threat. So, how to battle back if you have to be outdoors like hunting on a deer stand or duck blind?
The majority of body heat loss comes from the head. It has to be protected first. A cotton baseball cap will not get the job done. Start with something wool, a bomber hat, trapper hat, stocking cap, watch cap, a Balaclava or hat that completely covers the head and maybe the ears, too. Adding a facemask can also deter the sharp cutting edge of a stiff wind.
Outer garments should be designed specifically to shed wind. There are lots of new fabric combinations and insulations today to get this job done. Buy one that also adds waterproof protection for the total package. A zippered coat is best if it also has exterior buttons or snaps to close the zipper flap. Knit cuff liners are best to keep out the breeze. Layer a goose down vest over an appropriate warm shirt and thermal underwear.
Next, wear wind pants. The best I have found so far are the 1856 Models from Bass Pro Shops that have a fleece type outside layer and an insulated liner inside. These saved a deer hunt in windy Oklahoma a couple winters ago. Buy pants with leg zippers so they can be put on or taken off over boots.
Hands and feet come next. Have wool gloves with a wind barrier or insulated-waterproof gloves with a warm liner. Slip in a chemical hand warmer packet, too. Boots should be made for cold, wet, windy weather. In the bad stuff, I wear Schnee's or Kenetrek with the wool liners.
I also use chemical stick on foot warmers and the ThermaCell boot warmers. Combinations of garments like these should fend off the cold and wind.