Russ's First Impressions of the New Hudson H9 Pistol
Russ Chastain 01.16.17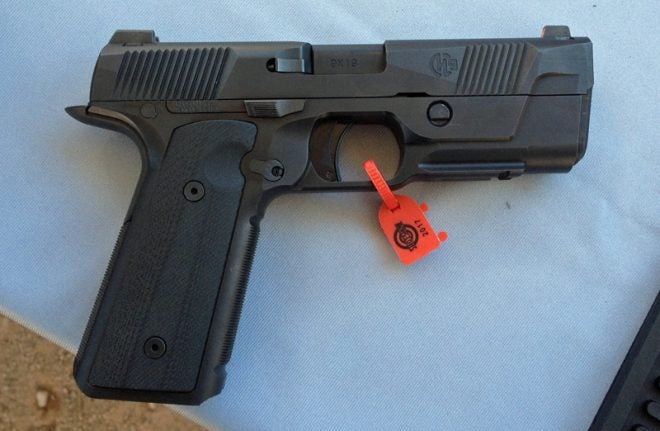 The Hudson H9 pistol is the hottest thing going right now.
I guess.
The whirlwind of press coverage and excitement over this new pistol design has been fast, furious, and a tad puzzling. I mean, what's the big deal? New pistols come along on a fairly regular basis. But the Hudsons have obviously done a great job in creating buzz about this gun. Therefore, it was only right that I hunt it down and fire it as soon as I got the chance.
Perhaps the appeal is that it's a sort of morph between a 1911 and a Glock, therefore it offers something to both camps. Hmmm.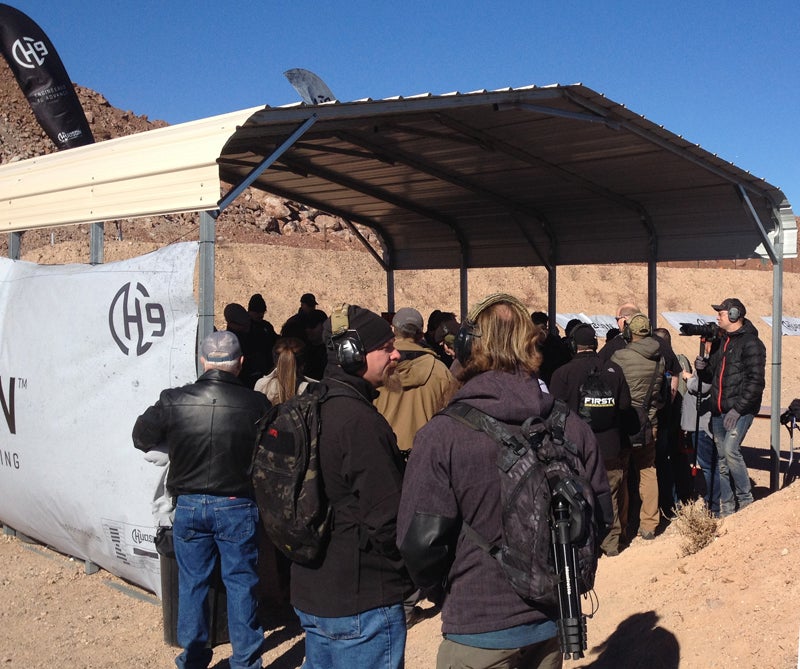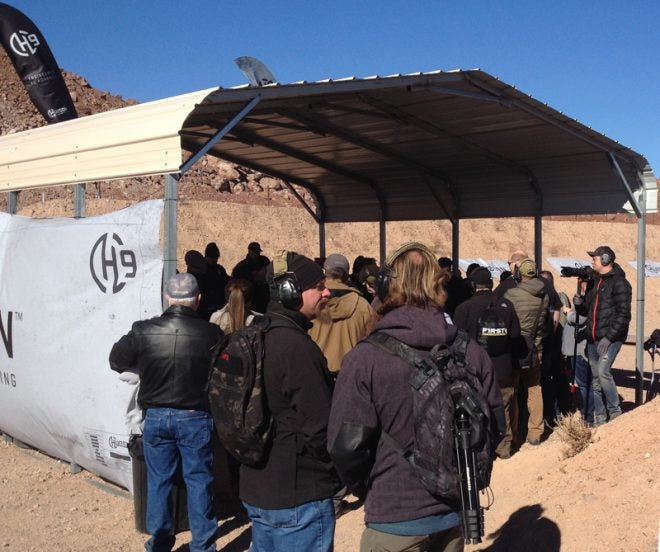 At the 2017 SHOT Show Industry Day at the Range, folks were lined up to shoot the new popper. While we waited, Cy Hudson answered questions and talked about the development process of morphing a 1911 into the low-bore-axis creation that it is.
It's a good-looking gun. It has nice fit and finish and it looks pretty cool, and I cannot dislike a 1911 grip; they have always felt right to me.
The beavertail at the top rear of the Hudson H9's grip allows you safely fire this pistol without fear of the slide knocking a plug out of your hand–and the slide does travel very close to your hand.
Hudson crammed the recoil spring into the area of the frame below the barrel and forward of the trigger guard. This allows for a lower bore axis, which ought to reduce muzzle flip.
While waiting to get on the firing line, I dry-fired one of the H9s at Mr. Hudson's request. I was immediately underwhelmed.
The trigger safety means you have to take up a bit of slack before it feels like you're into the sure-nuff trigger pull, and after that there's a fairly long pull that was far from smooth. In my notes I called it a "long creepy trigger pull."
When it came time to shoot the H9, the long line meant I got very little time with the gun. It functioned well and went bang every time, as it did for everyone I watched fire it before I reached the firing line. But each of us only got to fire 4 or 5 rounds before we had to relinquish the popper and step aside.
The only targets available were well-perforated silhouette targets that provided no feedback as far as accuracy. Trigger pull was the same as I'd experienced with the non-firing demo gun: unimpressive.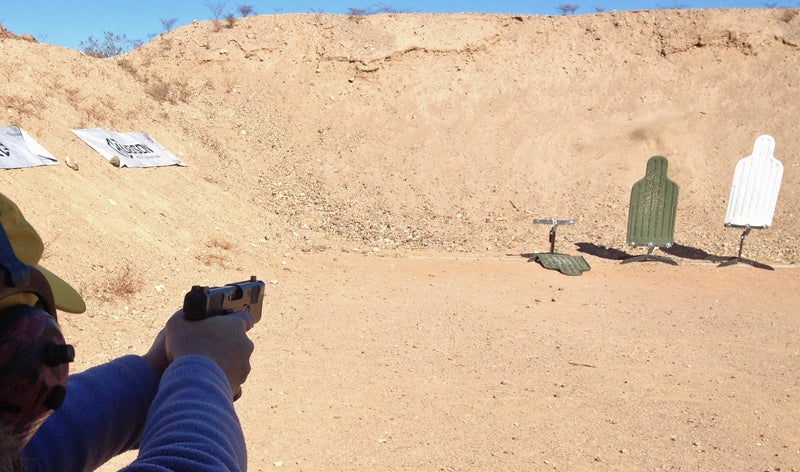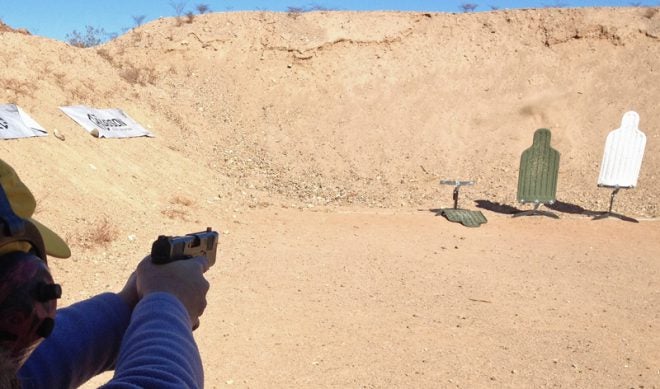 Do I like the Hudson H9? Sure I do. I long ago adopted my late father's motto: If it shoots, I like it.
But do I love it? Sadly, I must answer, "No." In spite of its good-looking lines and nice fit and finish, I couldn't bring myself to love the H9.
Sorry, guys.