Hands On: Howa MiniAction Rifle in 7.62×39, and Lithgow Crossover Rimfire in .17HMR
Jon Stokes 01.17.17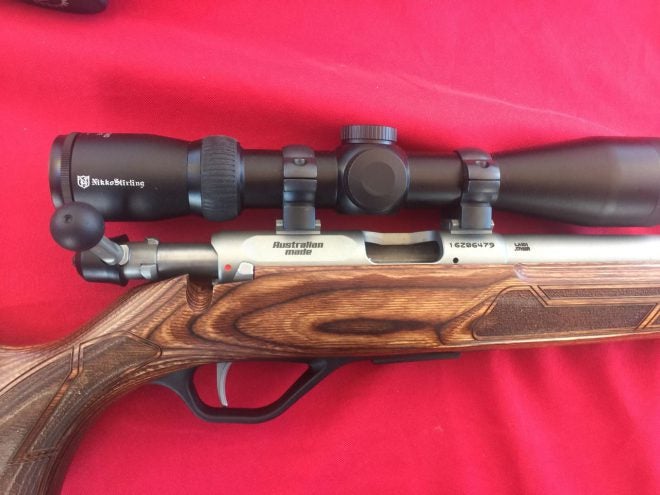 I recently came into a over 1,000 rounds of Fiocchi 7.62×39, but I don't own a gun in that caliber. (It's a long story.) I was telling this to Thomas Gomez of The Firearm Blog, and he mentioned that he had reviewed the Howa MiniAction Rifle in this caliber and that it was a tack driver.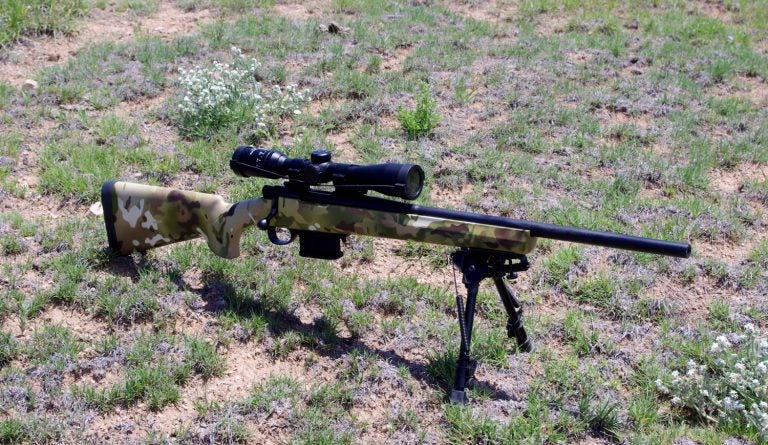 So at Range Day I stopped by the Legacy Sports station and gave the gun a go for myself. This is a great, handy little bolt action that can really get the best out of the cheap-to-shoot 7.62×39 round, and I had a lot of fun ringing the steel with it on the range.
At $650 retail, it won't break the bank, and it even comes with a Nikko Stirling® Panamax 3-9×40 scope. This little gun is definitely on my list of guns to review this year. I'm not a long range shooter like Gomez, so I'm not going to putting rounds on a target with it at 1,000 yards like he did, but I'll be looking at it more as a farm and ranch gun.
Also at the Legacy Sports station was a gentleman from Lithgow Arms, an Australian gun company that makes some really nice bolt actions. I shot the company's Crossover Rimfire LA101 in .17HMR, and wow was it a flat-shooting tack driver.
.17HMR is apparently a very popular varmint round in Australia, and I've been seeing it in stock on the shelves at times with .22LR is sold out, so I've been thinking about getting into it. This gun might just get me there.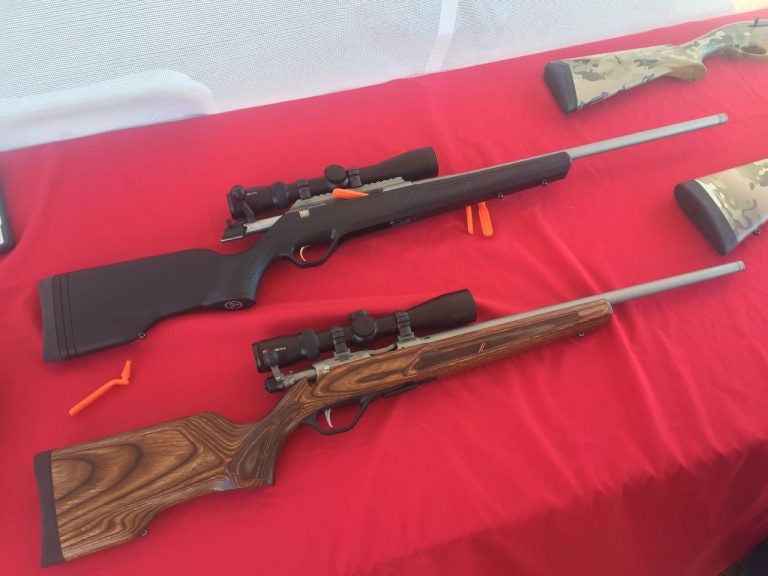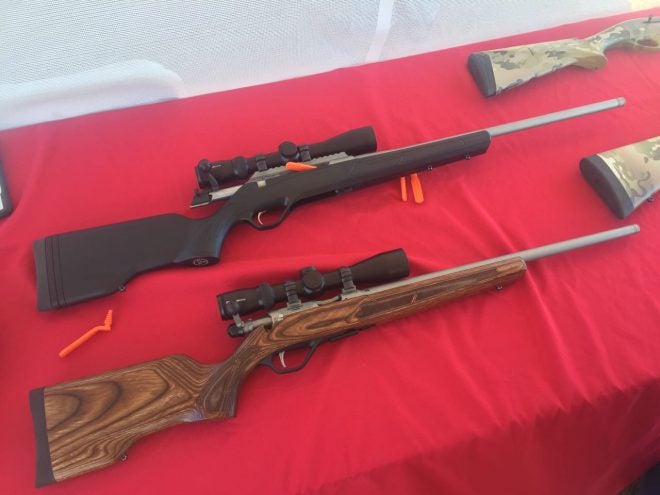 I put my first few shots on some distant steel, and it was too easy, so I kept moving further out with it and I kept hitting. Finally, with my last shot, I took aim at an orange trap that was sitting on the back berm horizontally across the range, about 200 yards out from my location. Thinking that the bullet might drop a little bit, I put the crosshairs just barely above the clay and squeezed the trigger. The bullet hit just barely above the clay, exactly where the reticle was. Yeah, sign me up.
I chatted with some TFB colleagues who had also shot the Crossover and had the exact same experience: popping traps off a far berm, and finding that you didn't need any holdover because the bullet went exactly where the crosshairs were.
This gun retails for a little over $1,000, so it's not cheap. But it shoots like a laser beam. It's apparently new in the US, so I'll keep an eye out for reviews and may even try to do one myself. I had been thinking of picking up a 10/22 and then doing a bunch of mods, but after shooting the Crossover I'm rethinking my rimfire plans.