Moses and Abraham: Geissele Gets Into Knives, Survival Gear
Jon Stokes 01.17.17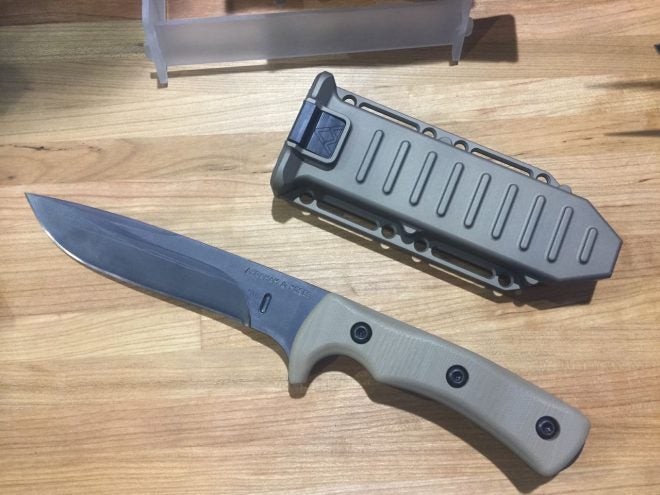 Famous trigger maker Bill Geissele has a new gig: making survival gear, starting with a brand new line of knives. The new spinoff company is called Abraham and Moses, and in talking to a rep it was described to me as a "survival gear" company.
Their first big product is a knife, called "The Goodman" after its designer, one Louis Goodman, a retired SOCOM operator
I handled The Goodman and got the lowdown on it. As a design, I wasn't totally blown away. The basic blade and handle shape seemed pretty straightforward, but there's apparently a lot of Geissele engineering that went into this blade.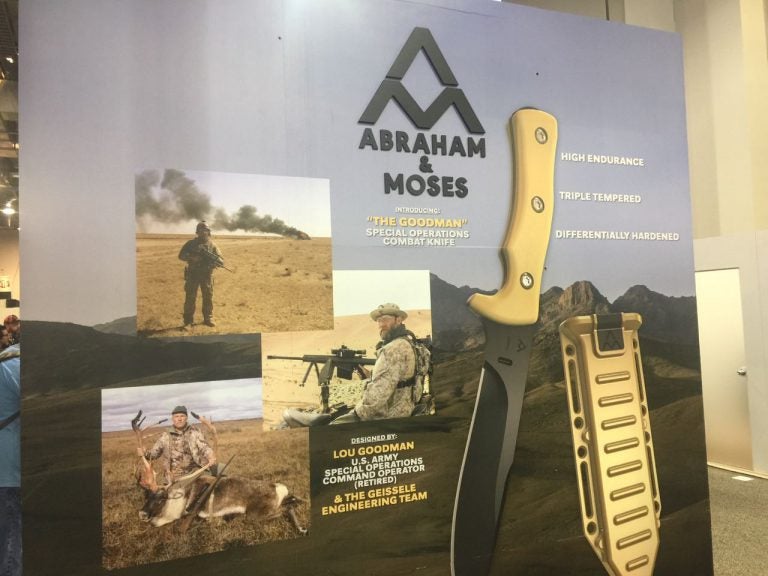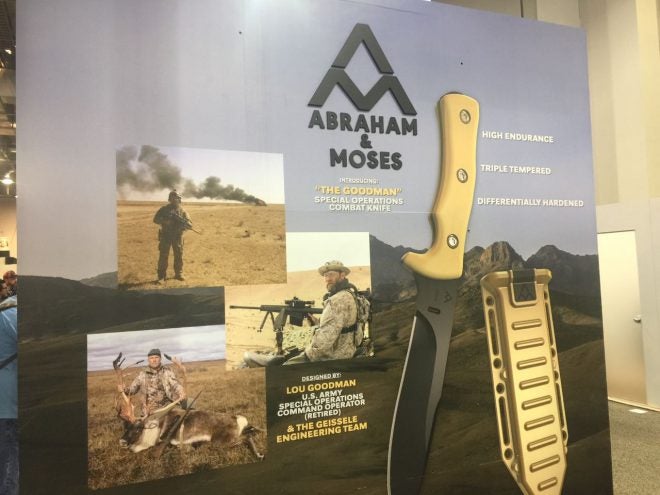 The steel is a powdered tool steel that I didn't quite catch the name of, but I hadn't heard of it before (and I've heard of nearly everything). It's supposed to be comparable to CPM 3V, which is currently my favorite blade steel. It's differentially hardened, which means that the edge is harder than the spine, so the blade can bend instead of cracking if it's used as a prybar.
The coating is similar to a DLC, but it was developed by Geissele for use on some of their trigger group products. It seemed very nice, but I'd have to see how it held up in testing before passing judgment.
Quite a bit of engineering went into the MOLLE-compatible sheath. It has a dual locking mechanism, and you can set up the sheath to use one or the other: either friction lock or a lock with a detent. It's machined out of a solid block of aluminum, so it should be pretty tough. The rep spent some time walking through the other features but I didn't have my recorder on at that point so I didn't catch them all.
The company is so new that they didn't have a website up, nor did they have anything in the way of literature to give me. There was just a knife and two guys talking about it.
The company has one other knife, the AM-1, which looks like a basic field/bushcraft knife. Again, details are lacking.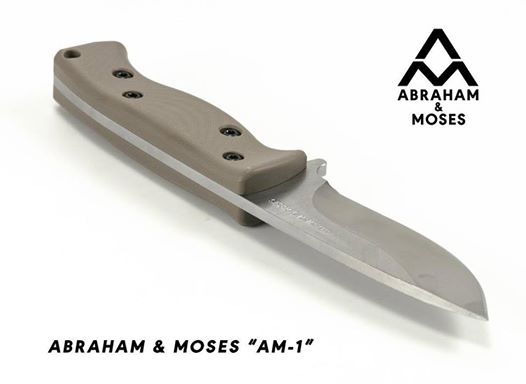 Normally with the introduction of two new knives like this from a totally new maker, I wouldn't pay much attention. But Geissele has made a great name with top-notch engineering and machining, so I'm going to keep an eye on these knives and this company. My guess is that the list price for either of these knives will be up there in custom territory, so they had better be able to deliver. We'll know more as the company gets ramped up and gets its site together.