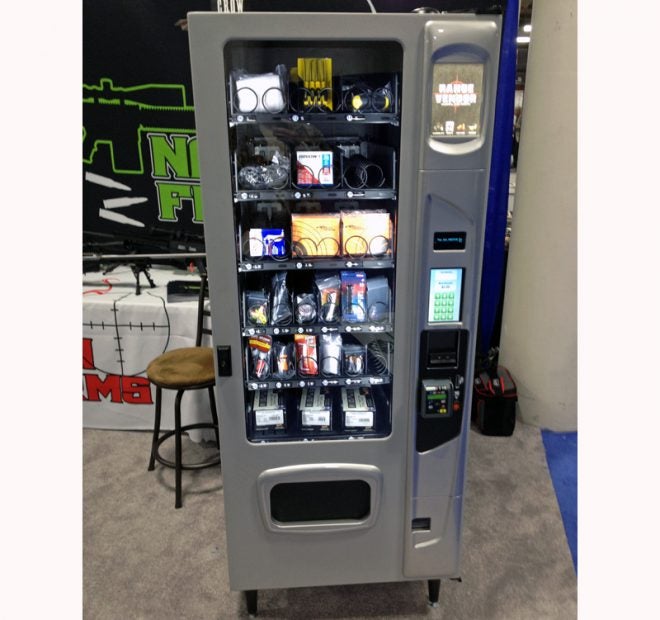 Picture your favorite shooting range.
Now picture your favorite shooting range on a day when you forgot something important at home, such as ear plugs, targets, or thumb tacks.
Or maybe you just need something you didn't expect to need: Batteries, screwdrivers, band-aids, super glue, tape, or a Sharpie.
Whatever the need, the Range Vendor will have it. Or at least, there's a chance that it will.
On the first day of the 2017 SHOT Show, the folks at Noreen Firearms unveiled the Range Vendor, a vending machine with all of the aforementioned products and more.
I spoke with national sales manager Nathan Pitcher, who said the system for replenishing items in the machine would be fully automated, and that range operators or gun shop owners could stock it with a wide variety of items.
So on those range days when you just need a little something, you can grab what you need without having to pack your gear, give up your spot, and journey to range HQ or a distant store.
A pretty good idea, if you ask me. I almost wish I owned a commercial range so I could get one of these.