Rick Hinderer: New Folders and a Dagger Prototype
Jon Stokes 01.18.17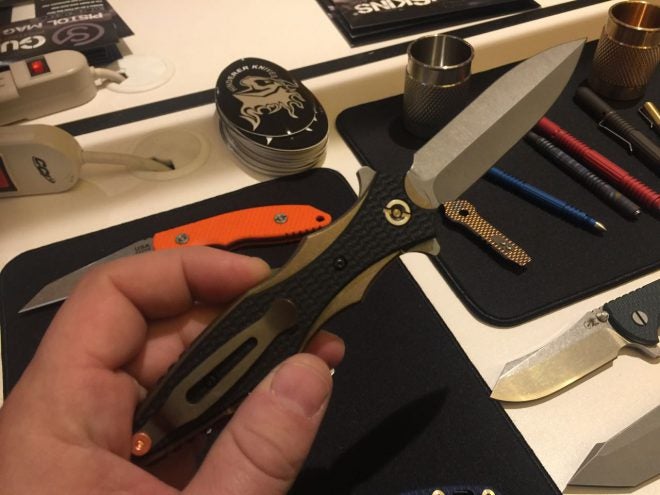 Regular AllOutdoor readers know the name Hinderer. His folding knife designs are some of the most sought-after, expensive, and hard-to-find in the knife knut world. He had a small booth set up at SHOT and was showing off a few new designs and one prototype, a folding dagger.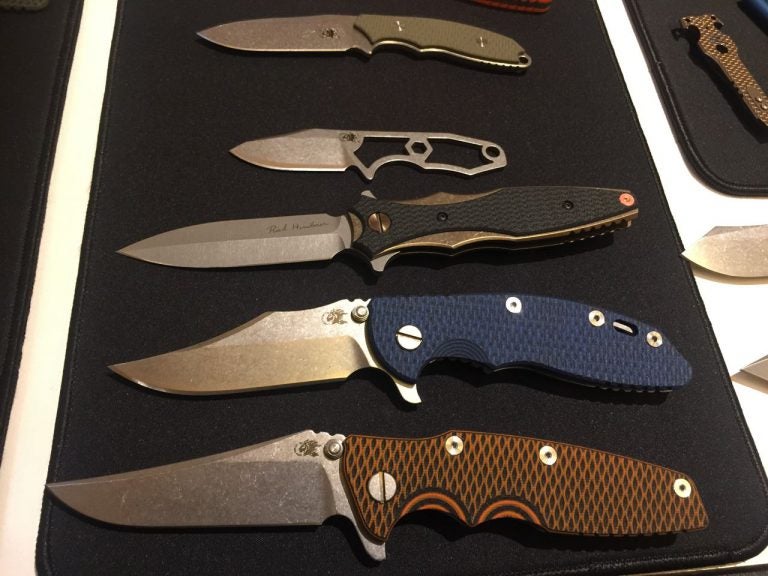 The knives in the above shot are supposedly new this year. I don't follow the EDC folder scene, so I leave it to better informed knife aficionados to ferret out the what's and why's of what's in that picture.
I can, however, talk a bit about the prototype dagger. It's still having the kinks worked out at the shop and is about two months away from a production run. I have zero use for a dagger of any kind, folding or otherwise, but I liked the way this one felt. Deployment was smooth, lockup was solid, the grip was comfortable, and it looks great. So, Hinderer fans, you have something new to look forward to later this year.
Also pictured in the gallery below is a tactical pen. I don't go for those, but if you do then this seems solid.