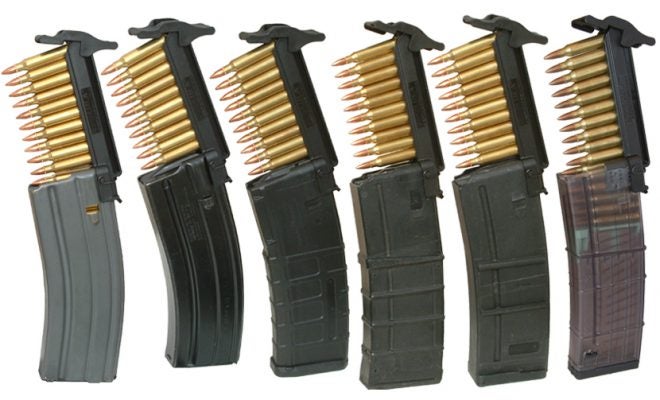 Several years ago, I watched a guy at the SHOT Show demonstrating a magazine loader. I stopped briefly, then walked away in that jaded SHOT-induced daze that many show-goers experience.
But it stuck with me, and I later got in touch with Guy Tal, the inventor of the MagLULA (Magazine Loader and UnLoader). I've always been glad that I sent that email because it allowed me to experience the ease of loading handgun magazines with the original Universal Pistol Loader (UpLULA).
So these days, I make a point of swinging by the MagLULA booth to see what's new. Here's a quick look at the 2017 highlights:
LULA for the SIG MPX 9mm


All-in-one magazine speed loader and unloader; fits SIG MPX 9mm-type polymer magazines Ver #1 & Ver #2.
AR15 StripLULA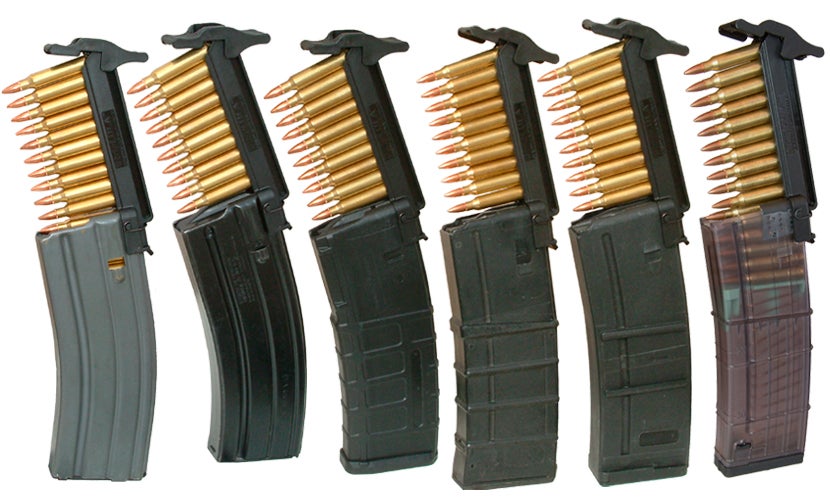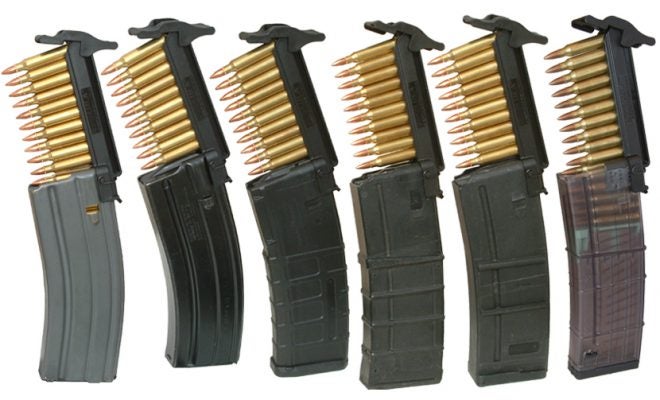 The AR15 StripLULA has been revised and the Universal 5.56/223 AR15/M4 model now handles all metal and polymer stripper clips.
It will also handle ten loose rounds, and their site says it will unload an M16 mag in 5 seconds.
HK G36 BenchLoader – 5.56/223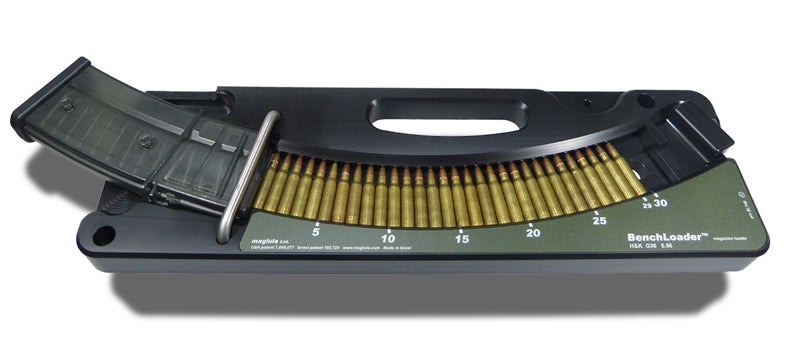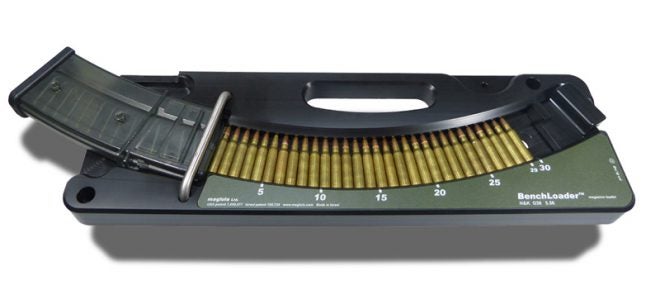 The BenchLoader is an amazingly effective loading tool and has been imitated by others since its introduction. The HK G36 model has been revised; their older version would only load HK factory translucent magazines, but the new model loads both HK factory G36 mags and PMAG G36 mags.
They've got a lot more stuff, but these are the 2017 highlights. I have used many MagLULA products over the years and they're always thoughtfully designed and well made.