Triumph Systems: Targets that Splat, Ooze, and Bleed
Russ Chastain 01.19.17

SHOT Show Range Day always has new stuff for shooters, and I keep my eyes peeled for products I've never seen. When some unique targets caught my eye, I knew it was time to learn more.
Triumph Systems makes targets that do something when you hit them. No, they don't explode (that was my first thought, too), but they do contain colored liquids that indicate where your bullet landed. They say the colored gel is water soluble and won't stain clothing.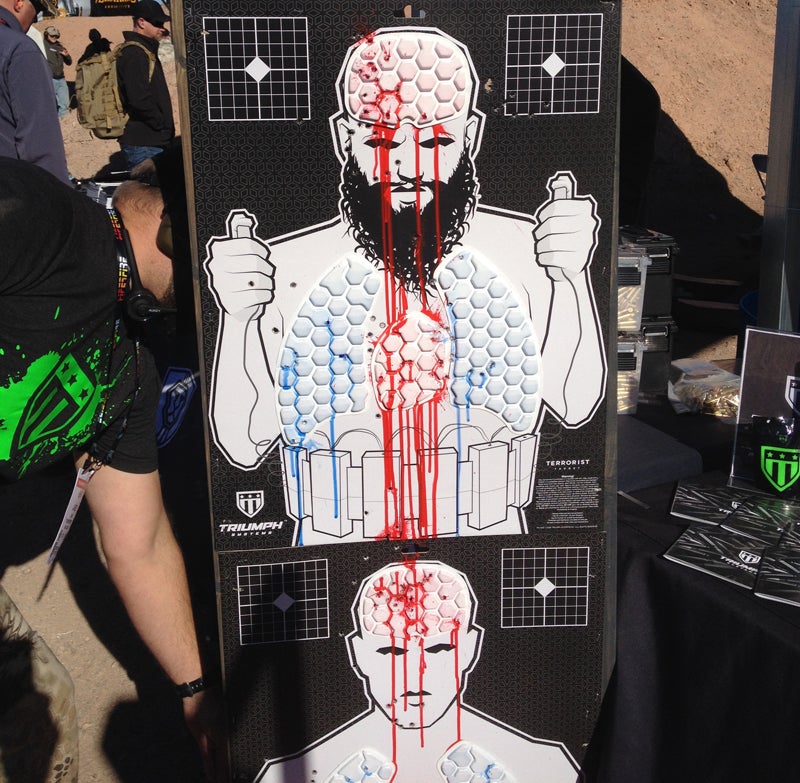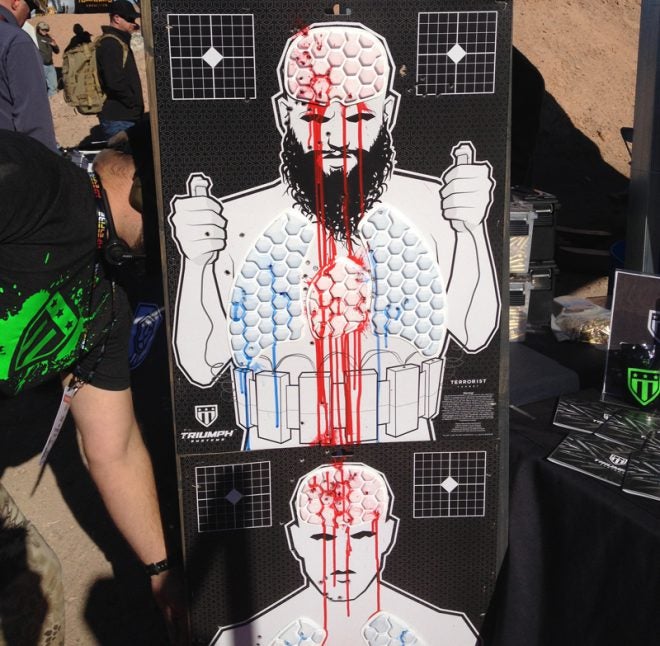 Aside from zombies and terrorists, they also have an "Ethical Harvest" series of targets that emphasize shot placement on game such as deer and prairie dogs.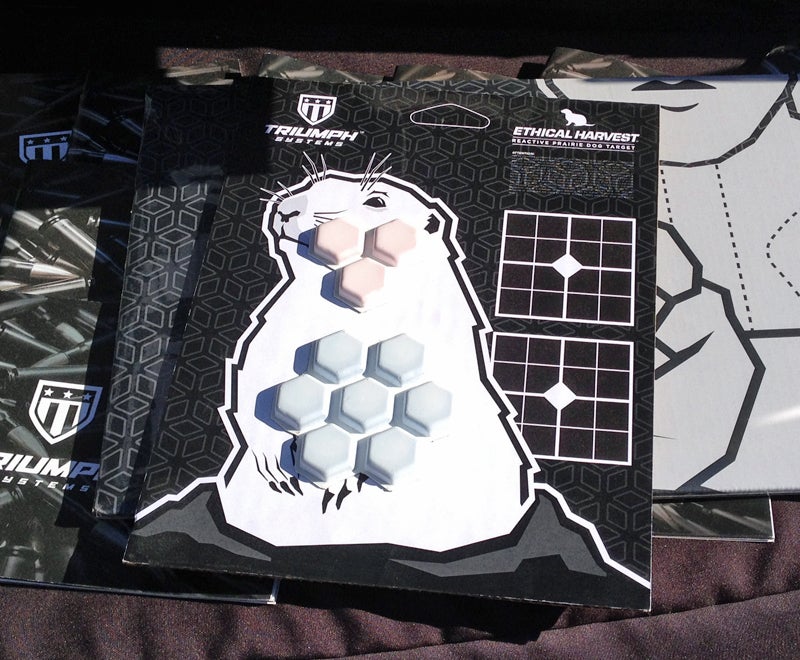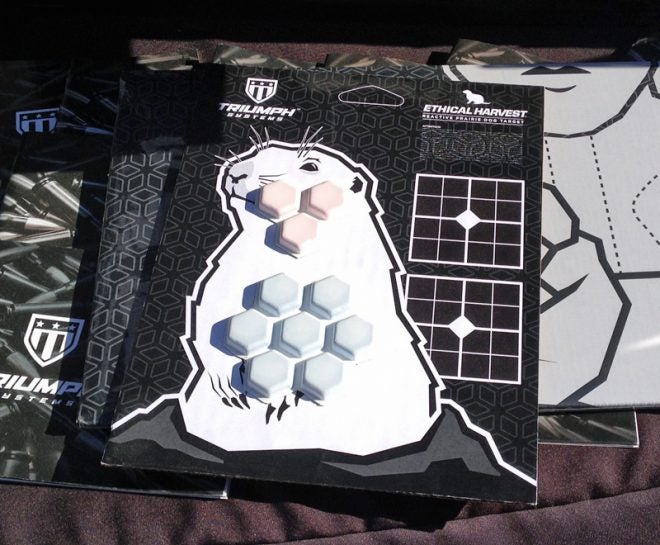 The Pivotal Trainer is a remote-control target hanger that turns the target sideways for speed drills or threat/no threat training.
They also have Pop Packs, which are plastic pouches that contain several (I'm going to guess about 10) ounces of "environmentally safe gel that is water soluble and will not stain your clothes."
These come in different colors and have different shapes and numbers. The idea is to create an array of them hanging on a board and then make a game of shooting the correct Pop Pack (green triangle, pink 4, etc).
Other items are available on their website; check them out.