Adventure Knives: From Fieldcraft to Kitchen | SHOT 2017
Doc Rader 01.22.17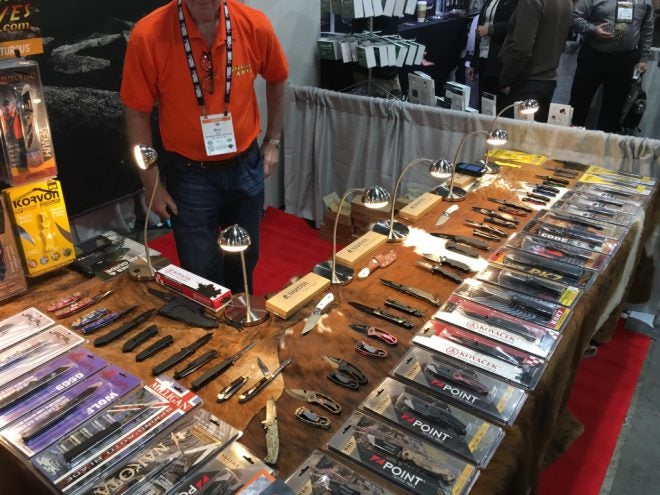 I have had contact and hands-on experience with products from International Supplies, provided by a number of their other holdings (like Explorer Cases and Steadify).
This year, they have added Adventure Knives into their fold. Adventure Knives sources knives from companies that you may not otherwise know about. They stock everything from utility knives for the working man to high-end custom knives to even one-of-a-kind cutlery sets.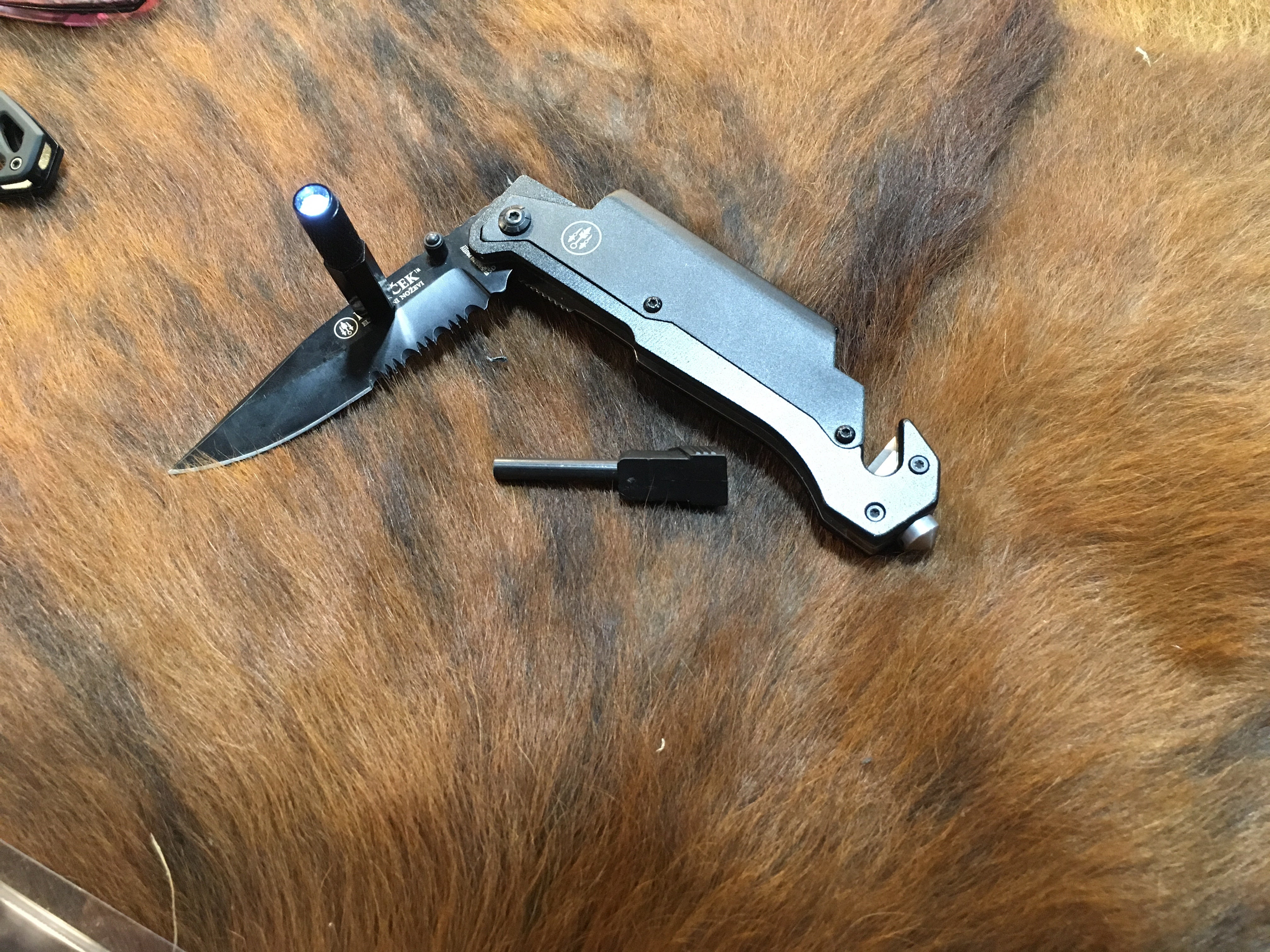 Every knife that I handled at the booth had a good feel in my hand. All folders appeared to be machined well, and some possessed components for additional utility (like the Kovacek AMZ3, which has a small light and ferro rod in the handle as well as a webbing cutter and glass breaker. I think it would be an excellent item to hang on your car visor–which is clearly the intent).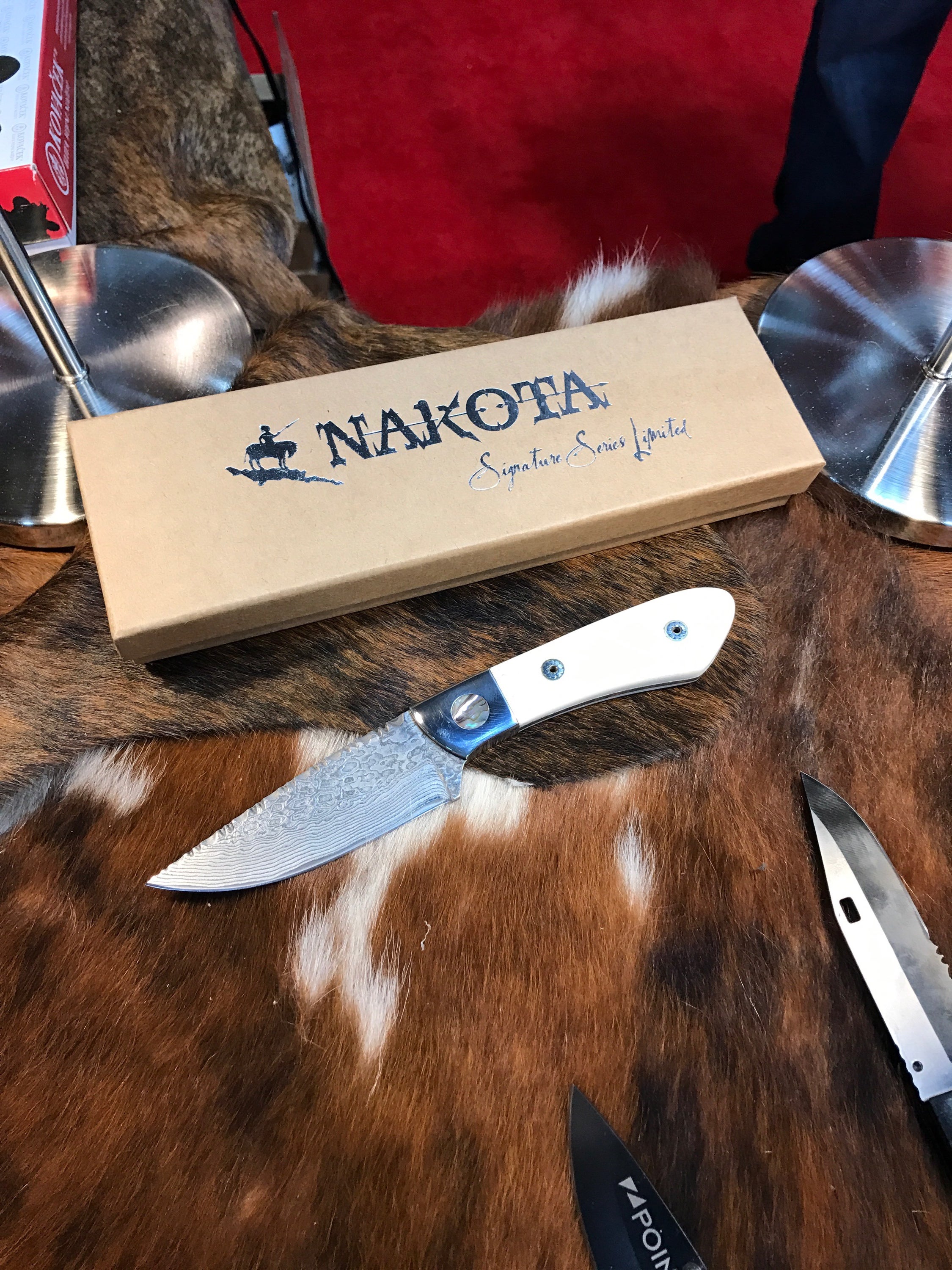 They had several Damascus patterned fixed-blade knives that really stood out in comparison to those from other knife dealers I passed by. The one that really caught my eye was the Nakota Rancheria, which has a 3.5″ VG-10 blade (full tang), polished ox-horn handle, and abalone inlay. They only made 300 of these, and I may have to get one. Before seeing it, I didn't know I needed it. 🙂
They even had a really amazing cutlery set (also Damascus), hand-hammered to resist sticking, that I may have to get if I can find a way to justify it. It was definitely on the high end (around $1600 for the set with a block). My old Cold Steel set is approaching end of life after years of abuse.
You can see more of their offerings at: http://adventureknives.com/